Games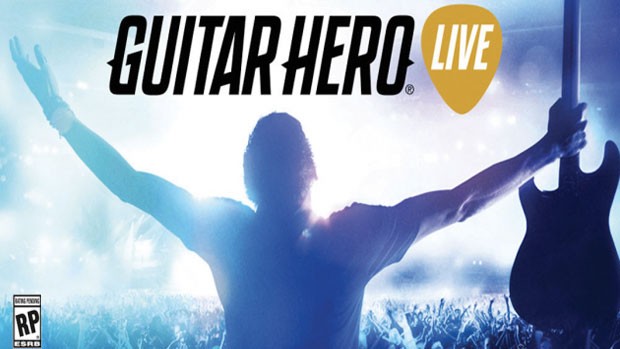 Published on November 26th, 2015 | by admin
FEAST ON THIS: Activision Drops 34 New Tracks in Guitar Hero Live, Totalling 300 Songs In-Game
It's that time of year when Activision invites all Guitar Hero Live shredders to come together to indulge in a huge new collection of music added in GHTV!  Starting Thursday, November 26, Guitar Hero Live will receive 28 new playable tracks, which will drop directly into the GHTV on-demand list. In addition, six new tracks will also be dropped into the GHTV Premium Shows, bringing the total track list to 300 songs across both GH Live and GHTV.
Judas Priest – Living After Midnight
Amaranthe – Drop Dead Cynical
Primus – Jerry Was a Race Car Driver
Robert Palmer – Addicted To Love
Chevelle – Face To The Floor
Rage Against the Machine – Killing In The Name
Godsmack – 1000hp
Jack White – Sixteen Saltines
Sleeping With Sirens – If You Can't Hang
Tenacious D – Rize of the Fenix
Walk The Moon – Shut Up And Dance
Scott Weiland & The Wildabouts – Modzilla
Audioslave – Like A Stone
Five Finger Death Punch – The House of the Rising Sun
Heart – What About Love?
Huey Lewis and the News – Heart and Soul
Great White – Rock Me
The Outfield – Your Love
Cinderella – Shake Me
Lower Than Atlantis – Here We Go
Neon Trees – I Love You (But I Hate Your Friends)
Rush – Fly By Night
Sammy Hagar – I Can't Drive 55
The Amazing Snakeheads – Here It Comes Again
Jake Bugg – Slumville Sunrise
Kings of Leon – Supersoaker
R.E.M. – Shiny Happy People
The Glitch Mob – Can't Kill Us
New Premium Show Tracks 
Dance Meets Rock 
Zedd – Stache
The Prodigy – Nasty
Knife Party – Centipede
On Tour 2015 
Escape the Fate – Issues
Black Veil Brides – Heart of Fire
Atreyu – So Others May Live