Blu-ray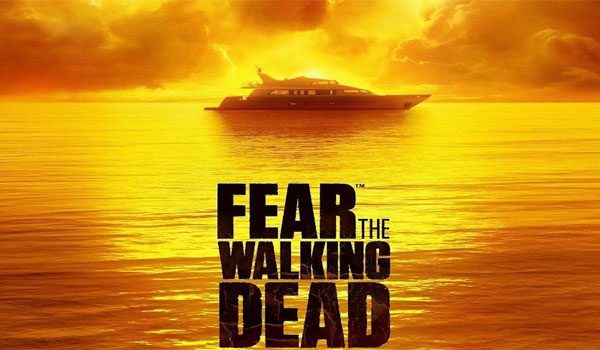 Published on February 19th, 2017 | by Tony Smith
Fear the Walking Dead Season 2 Blu-ray Review
Summary: Fear the Walking Dead Season 2 is another great release on Blu-ray that really expands this interesting universe based in The Walking Dead realm.
Fear the Walking Dead is a spin-off of the hit TV series The Walking Dead that gives fans of this universe, new characters and new settings. Given that The Walking Dead has become a little stagnant over the years, including the fan backlash of the current season, Fear the Walking Dead is actually quite a refreshing break as we're reintroduced to this group of survivors from a zombie apocalypse. To make matters worse and barely surviving with just their lives from the last season, the survivors learn that some zombies can actually move underwater. So even though their indoctrination was quite deadly on land, things ramp up in this current series.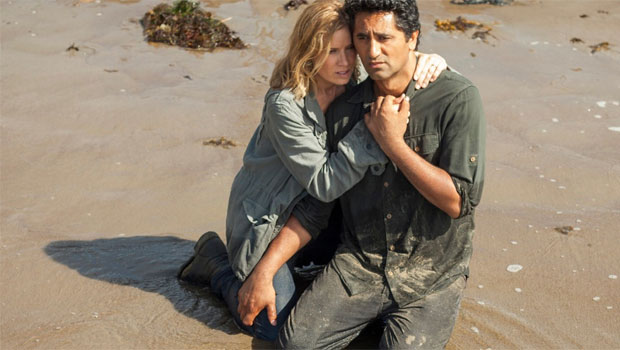 Season 2 picks up from the previous one as the survivors escaped on board the ship Abigail just before the military wiped out an entire city in order to 'stop' these zombies. As a result, they decided to go to Mexico and unfortunately things are never black and white in the world of The Walking Dead as things once again hit of the proverbial fan. Although these survivors are more innocent than their brethren in the original TV series, it's a good change exploring a group of new characters, their psyche and what makes them tick. Furthermore, Fear the Walking Dead Season 2 offers some great diversity in locations that adds to some very intriguing plots.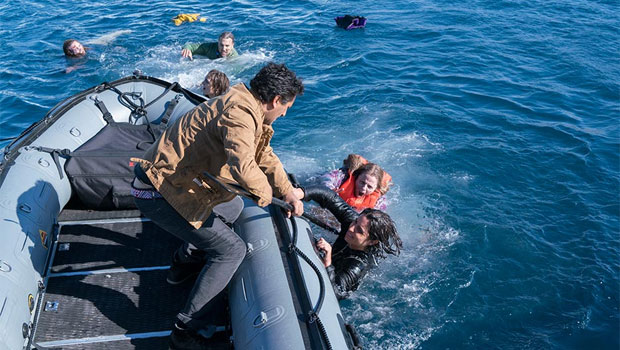 The key players in Fear the Walking Dead Season 2 are quite varied with two main protagonists that include Travis Manawa (Cliff Curtis) and Victor Strand (Colemane Domingo). Travis' ex-wife sacrificed herself in the previous season and together they have a son called Chris (Lorenzo James Henrie) who is attempting to grasp the horrors of this new world. Travis' new partner is Madison Clark (Kim Dickens)who has two children, Alicia (Alycia Debnam-Carey) and Nick (Frank Dillane).
Needless to say, the family dynamics are not great, especially with Travis and Madison who share different opinions on how they should survive and that her son Nick is also a drug addict. To make matters worse, Strand is forcing the two to play off against each other which causes some powerful ripples in the story. Even though there is strength in numbers, this season sees the group split as things become quite deadly and whether it's a Hotel filled with zombies or a religious cult leader who believes he is immune to the zombie plague, the stakes are quite high in Season 2.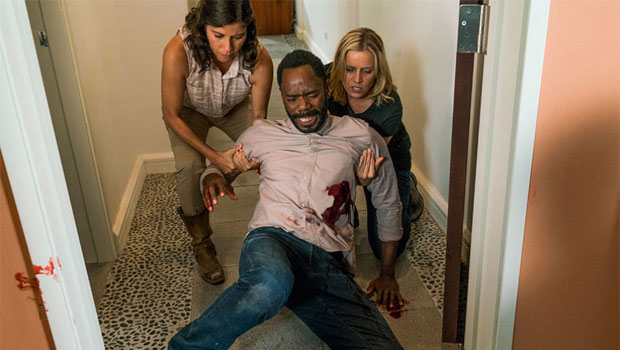 Another highlight of this season is that each character's back story is explored and my favourite character in this season is Chris who after losing his innocent, has gone kind of rogue. There's also some interesting new players that once again highlight that the monsters here are not the zombies but rather the humans themselves. Like the previous season, it ends on a cliffhanger and more importantly, there are 15 episodes and I for one, cannot wait until the next season.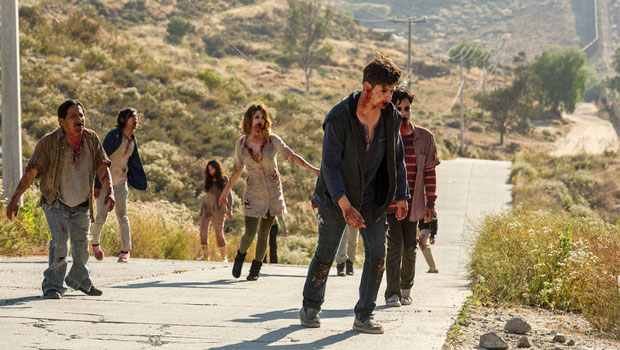 Episode Listing
Monster
In the second-season premiere, the families flee a burning Los Angeles on Strand's yacht, as Strand remains mysterious. Meanwhile, the group encounters danger at sea.
We All Fall Down
The group seeks shelter with a survivalist family; and Madison tries to uncover the family's true motives. Meanwhile, Salazar works to discover Strand's intentions.
Ouroboros
Madison confronts Strand about his mysterious destination. Meanwhile, Nick, Alicia and others inspect wreckage from a plane crash.
Blood in the Streets
A family in distress boards the Abigail; and Strand branches off as his past begins to emerge. Meanwhile, Nick searches for an associate of Strand's.
Captive
Alicia works to reunite with her family; and Travis meets a familiar face. Meanwhile, Madison and Nick lead a charge to save their family against all odds.
Sicut Cervus
Conflict erupts in a final push to Strand's destination; and Chris makes a decision that shakes the family. Meanwhile, Nick meets a new maternal figure.
Shiva
The family faces their greatest test yet. Meanwhile, Nick, Madison, Travis and others go to great lengths to keep each other close.
Grotesque
Nick's steadfast search for answers leads him into a deadly dog-eat-dog landscape; and a dark piece of his past is uncovered.
Los Muertos
After the fall of the compound, Madison, Strand and others forge a tenuous path forward. Meanwhile, Nick is recruited for a perilous assignment.
Do Not Disturb
Travis struggles to connect with Chris while searching for shelter. Meanwhile, Alicia meets a lonely woman with a bloody past.
Pablo & Jessica
Alicia and Madison work to unite two competing factions. Meanwhile, Nick draws upon skills from his past to take on a new role at the colonia.
Pillar of Salt
Madison springs into action when one of the hotel residents gets violent. Meanwhile, Alejandro shows a darker side of himself at the Colonia.
Date of Death
Refugees flood into the hotel, including an unexpected refugee from the group. Meanwhile, Madison struggles to cope with the situation.
Wrath
Travis is blindsided by new refugees at the hotel. Meanwhile, Nick must make the decision to leave the Colonia or stay with Luciana.
North
In the second-season finale, Travis' rage causes unrest at the RBH; and Madison must decide if she will stand by Travis. Meanwhile, Nick takes on leadership of the Colonia as Narcos close in.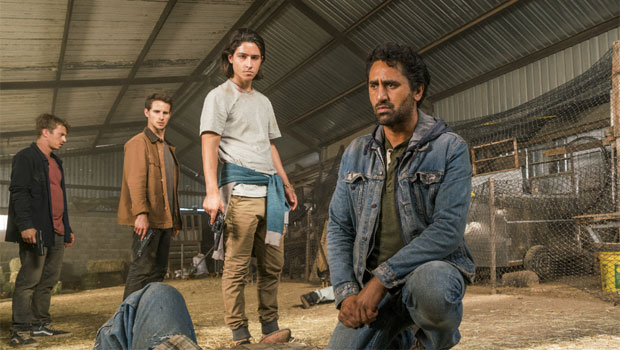 Video, Audio & Special Features
On Blu-ray, Fear the Walking Dead boasts sharp images, vibrant colours that highlight the exceptional production values. You cannot fault the widescreen presentation with no errors whatsoever, deep blacks and good balances which really makes the bloody gore jump out of your TV set. Audio is equally impressive with its Dolby TrueHD 5.1 track that compliments the overall video quality. It also makes good use of surround sound if you have the audio system. For special features, we have some great behind the scene content, commentary and even additional scenes to help give you additional information about this great The Walking Dead spin-off.
Final Thoughts?  
Fear the Walking Dead Season 2 is another must have Blu-ray for those that enjoy The Walking Dead universe and even if you've watched it before, you'll definitely pick-up more things a second time around!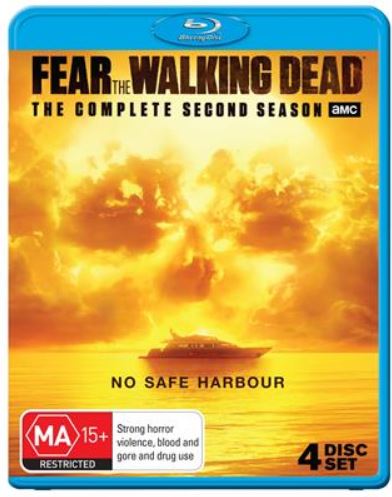 Blu-ray Details
Actors – Kim Dickens, Cliff Curtis, Frank Dillane, Alycia Debnam-Carey, Mercedes Mason
Film Genre – TV Horror
Label – 20th Century Fox
Audio – English (DTS-HD 5.1)
Running Time – 705
Aspect Ratio – 1.78:1
Region Coding – B (Blu-Ray)
TV Standard – HD
Rating – MA15+
Consumer Advice – Strong horror violence, Blood and gore and drug use
Year of Release – 2016
Primary Format – Movies/TV – Blu-Ray