Hardware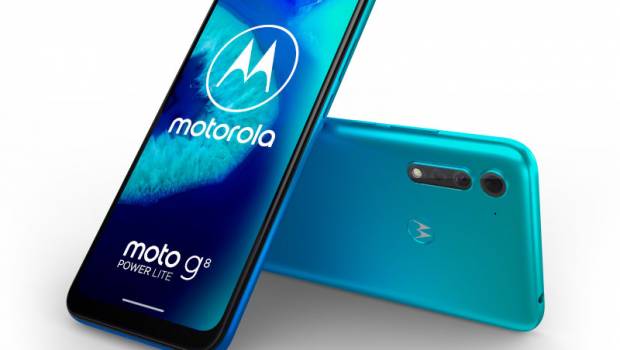 Published on August 20th, 2020 | by Adrian Gunning
Father's Day Gift Guide: A smartphone for every dad
We know dads can be particularly hard to buy for – there's only so many "World's Best Dad" mugs one can gift in a lifetime – so here are some great ideas that stand out from the rest, and don't break the bank!
moto g8 – the ultimate all-rounder for Dad
The moto g8 is the ultimate mid-range all-rounder. It features a versatile AI camera system that captures the perfect shot anytime, anywhere. Its Macro Vision camera gets you up to five times closer to subjects than a normal lens and the laser autofocus function makes delivering sharp photos a breeze. The moto g8 has 64GB of storage, with expandable SD card support up to 512GB for all of Dad's favourite apps, music, movies and photos. All these features are backed by 4GB of RAM and a Qualcomm Snapdragon 665 octa-core processor, which has advanced AI processing capabilities that boost performance to the next level. It also has 4,000 mAh battery to power Dad through the day, designed to go up to 40 hours on a single charge. The moto g8 is available via the Motorola online store for $329.
moto g8 power lite – for dads who hate charging their phone
The moto g8 power lite offers impressive battery performance at an affordable price, without compromising other smartphone features. Its massive 5,000 mAh battery is designed for up to 48 hours use on a single charge. That can equate to 100 hours of music streaming or 19 hours of watching the latest movies and TV shows. Under the hood is a 2.3 GHz octa-core processor and 4GB RAM. You can pick up a moto g8 power lite from The Good Guys, Officeworks, Mobileciti and the Motorola online store for $249.
motorola edge – for dads who want speed
The motorola edge is the first 5G-enabled Motorola phone to launch in Australia and it delivers in every category that matters – huge 4500 mAh battery, impressive 64MP main camera and powerful performance with its Qualcomm® Snapdragon™ 765 processor. Whether it's browsing, watching videos or gaming, the edge delivers the best mobile experience. 6GB of memory and 128GB of storage keeps the device running smoothly with plenty of storage so Dad can take full advantage of the experiences enabled by 5G.
Motorola is even offering bonus Motorola VerveBuds 110 true wireless headphones with every purchase. The motorola edge is available from JB Hi-Fi, The Good Guys, Officeworks (online only), Mobileciti, and the Motorola online store for $999.