Blu-ray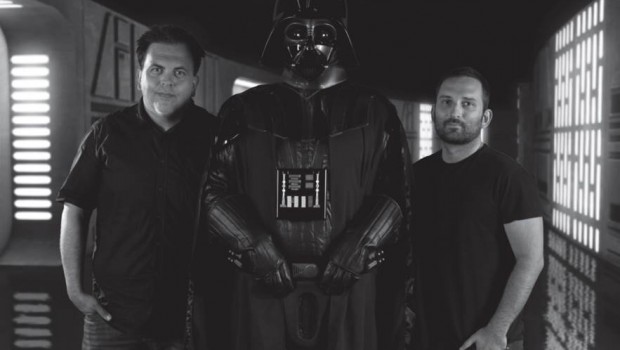 Published on March 21st, 2016 | by admin
I AM YOUR FATHER ON DVD & BLU-RAY 6 APRIL, 2016
YOU KNOW THE MOVIES. YOU KNOW THE VILLAIN. NOW MEET THE MAN.
David Prowse, the actor who played Darth Vader at the first Star Wars Trilogy, never revealed his face during the films. He could have done it only once at 'Return of the Jedi', but something happened. Another actor did that sequence and that fact marked David Prowse life forever. Thirty years later, a young filmmaker discovers why the producers took that decision, and is determined to pay Dave a deserved tribute, almost impossible.
Stars Kenny Baker (R2D2 – Star Wars), Jeremy Bulloch (Boba Fett -Empire Strikes Back), Ben Burtt (sound engineer – Star Wars – Episode 1), Lou Ferrigno (TV's Incredible Hulk) and David Prowse (Darth Vader – Star Wars).
DAVID PROWSE is an eighty year old actor, who has lived behind Darth Vader's mask during three decades. A group of Star Wars fans find out why he has been apparently forgotten by LucasfIlm during thirty years, and decide to give him back the glory he never had. This is their last opportunity.
DARTH VADER is well established as one of the most outstanding villains in film history.
With the pending launch of The Force Awakens, the timing for this documentary is perfect.
It's time to find the truth about the difficult relationship between David Prowse and Lucasfilm, as they try to convince him to play the most well known villain in the history of film one last time.
Directors Marcos Cabota, Toni Bestard were recently nominated for a Goya Awards for the documentary.