Films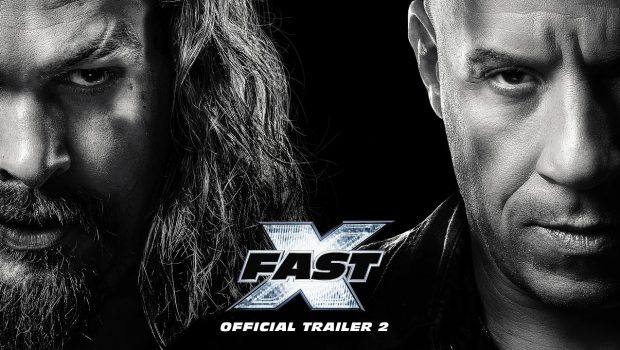 Published on May 20th, 2023 | by Harris Dang
Fast X – Film Review
Reviewed by Harris Dang on the 17th of May 2023
Universal Pictures presents a film by Louis Leterrier
Produced by Neal H. Moritz, Vin Diesel, Justin Lin, Jeff Kirschenbaum, and Samantha Vincent
Written by Paul Brad Logan, Chris Bernier, Danny McBride, and David Gordon Green
Starring Vin Diesel, Michelle Rodriguez, Jordana Brewster, Tyrese Gibson, Ludacris, Sung Kang, Nathalie Emmanuel, Jason Momoa, Charlize Theron, John Cena, Jason Statham, Brie Larson, Alan Ritchson, Daniela Melchior, Rita Moreno, and Leo Abelo Perry
Edited by Dylan Highsmith, Kelly Matsumoto, Laura Yanovich, and Corbin Mehl
Running Time: 141 minutes
Rating: M
Release Date: the 18th of May 2023
Fast X continues the story of Dominic Toretto (Vin Diesel) and his ragtag group of thieves spies loved ones he considers family. At a time of peace, he teaches his son, Brian (Leo Abelo Perry), how to drift in his muscle cars while the group have social gatherings in barbecues whilst chugging down Coronas and discussing side missions they plan to undertake. Roman (Tyrese Gibson) takes it upon himself to lead his own mission while Tej (Ludacris), Ramsey (Nathalie Emmanuel), and Han (Sung Kang) reluctantly tag along under his supposed leadership.
However, their time of peace ends abruptly when Cypher (Charlize Theron) falls injured on the front door of the Toretto home, warning Dom and Letty (Michelle Rodriguez) of what is coming – Dante Reyes (Jason Momoa). Dante is the son of drug lord Hernan Reyes (Joaquim de Almeida) who was killed in the events of Fast Five (2011). Dante's psychopathic tendencies, unpredictable attitude, and rampant sadism to those with family ties makes him a killing machine intent on taking Dom and his family down. With numerous allies (including John Cena as Dom's brother Jakob) and wildcards (including Alan Ritchson as Aimes, a player in the Agency tasked to take Dom down) stepping up to the plate, this looks like it is going to be the most dangerous Fast and Furious chapter yet.
Fast X is the latest entry in the long-running action franchise. However, it is also the one that is plagued with numerous behind-the-scenes stories that have impacted production. The major story is Justin Lin's departure from the director's chair, with allegations claiming that his absence was due to clashes with Diesel, numerous rewrites, and abrupt changes to shooting locations. Enter franchise newcomer Louis Leterrier – a veteran in action films who has worked on popular studio films, including the first two Transporter films, The Incredible Hulk (2008), and Now You See Me (2013), as well as the Netflix fantasy series The Dark Crystal: Age of Resistance (2019). Will his directorial expertise set Fast X straight?
The pieces in all the prior films are still here – the fast cars, the Coronas, the family barbecues, the hit-and-miss comic relief from Tyrese and crew, laughably meat-headed pathos that is meant to be emotionally stirring, illogical stunts that would make Isaac Newton spin in his grave, characters returning that would make Annie Wilkes shout at the screen and so on. Yet Fast 9 (2021) skidded into some predicaments that involved a self-aware tone, droning melodrama, and jumping the NOS so far that the story literally ended up in outer space, which attracted major criticism.
Thankfully, Leterrier takes the proceedings back down to Earth (in setting, not gravity) and dispenses with those things and relies on an anarchic tone, swift pacing, and escalating momentum to bring the action goods. The set piece in Rome involving a flaming boulder of a bomb crashing through the city is the film's peak while the climax involving helicopters and rocket vehicles are fun in their ridiculousness. Unfortunately, other set pieces involving a fight between Letty and Cypher feel perfunctory as it neither feels consequential or revelatory. The storytelling moments of breathing room, exposition, and dramatic pathos are kept to a concise minimum and Leterrier paces the film like a jet turbine that it provides the requisite thrills with exhilarating effect.
In fact, the pacing is so fast that it is meant to distract you from the film's messy and slapdash execution. The consequences of the behind-the-scenes hullaballoo really show on screen when you notice the blatantly obvious green-screen in scenes where the actors are supposedly interacting with each other. The film's concept of family becomes quite muted when you realise the group are all quite separated from each other and are rarely all on-screen together.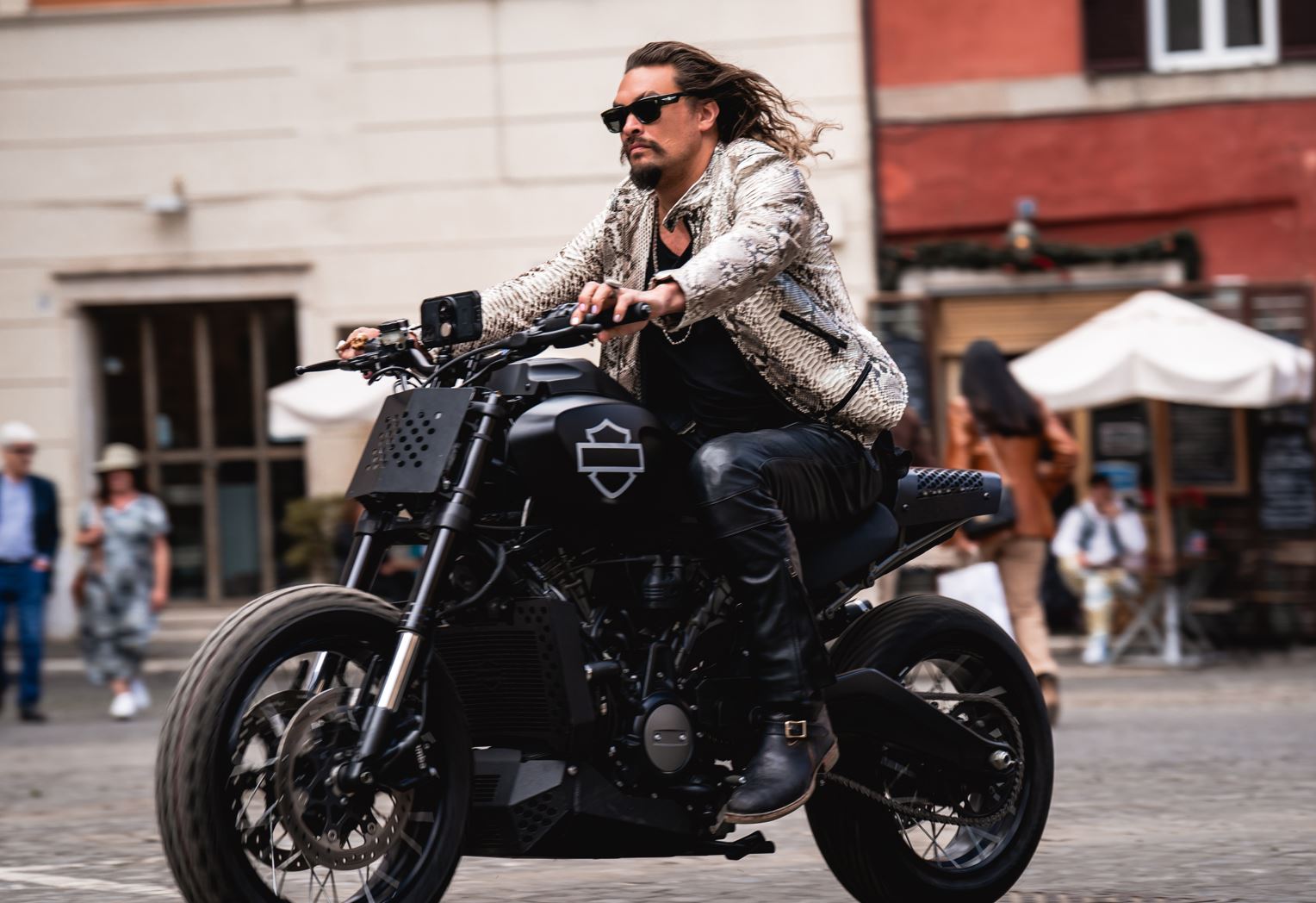 And with news reports and media outlets saying the film is part of a trilogy, numerous plot points and characters are left unresolved. While that is an obvious consequence due to the nature of cliff-hangers, most of the roles (particularly the new ones) are given the short shrift and become more like guest stars of actor recognition rather than full-bodied characters with any discernible personality.
Speaking of franchise newcomers, Brie Larson, Alan Ritchson, and Daniela Melchior make very little impression as they are only given archetypes, or worse, are relegated to plot devices. Melchior ends up with the worst role as she is nothing but a plot device for Dom to save and to add tension with which our antagonists can play. What is worse is that the characters are so ineffective in their roles that when story twists occur late in the narrative, they all land with a thud.
However, there is a saviour in the film that introduces a sense of anarchy to the equation. The true standout is Jason Momoa as antagonist Dante Reyes. Given free rein to overact as much as he pleases, which is reminiscent of villainous roles played by Alan Rickman and Nicolas Cage, Momoa lends the film a sense of danger and gallows humour that is refreshing and entertaining. His performance even makes Diesel's stoic work better as it gives him much-needed weight in terms of stakes and gives him an antithesis to play with as hero vs. foe.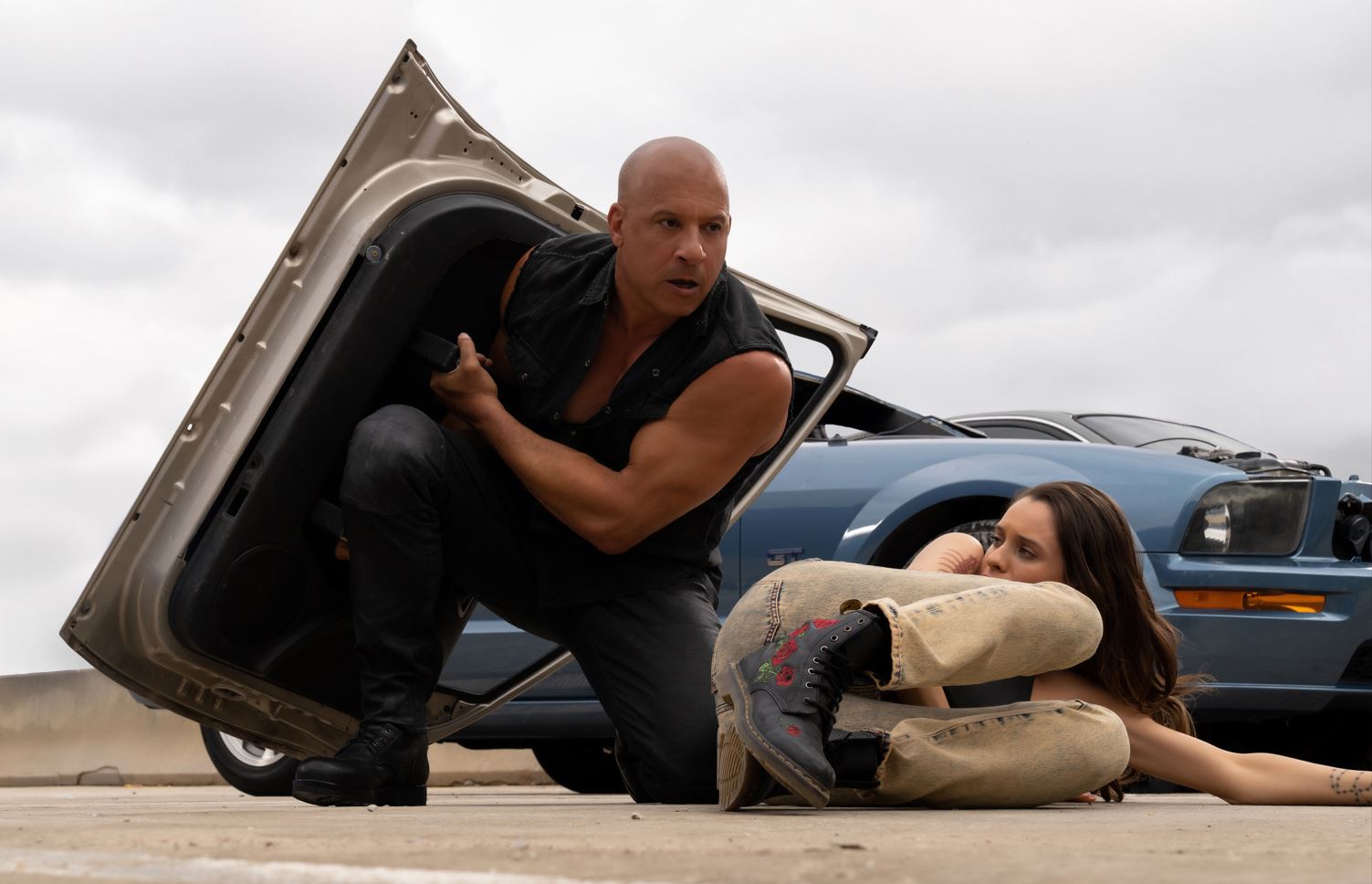 Overall, Fast X delivers exactly what fans would expect in terms of action and absurdity while surprising us with an entertainingly over-the-top Jason Momoa performance. However, with the dearth of family togetherness, the numerous behind-the-scenes faults, and the lack of resolve, the film is underwhelming after reminiscing over it with the slightest bit of scrutiny.
Summary: It delivers exactly what the fans would expect but the film is underwhelming after reminiscing over it with the slightest bit of scrutiny.