Films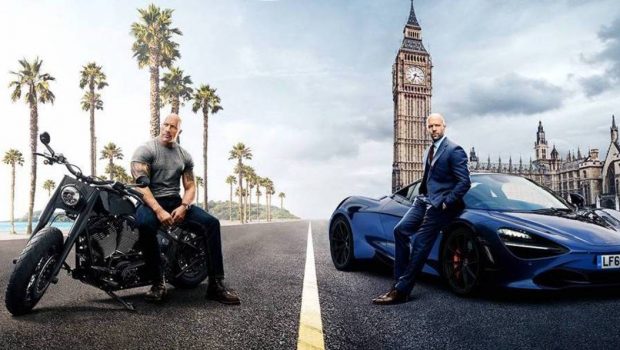 Published on August 3rd, 2019 | by Harris Dang
Fast & Furious: Hobbs and Shaw – Film Review
Reviewed by Harris Dang on the 2nd of August 2019
Universal Pictures presents a film by David Leitch
Produced by Dwayne Johnson, Jason Statham, and Chris Morgan
Written by Chris Morgan and Drew Pearce
Starring Dwayne Johnson, Jason Statham, Vanessa Kirby, Idris Elba, Eiza Gonzalez, and Helen Mirren
Edited by Christopher Rouse
Cinematography by Jonathan Sela
Running Time: 135 minutes
Rating: M
Release Date: the 1st of August 2019
Imagine travelling back in time and telling the people watching The Fast and the Furious (2001) for the first time that this drag racing film will become a billion-dollar franchise with more than seven sequels. The most reaction would be elongated bouts of laughter.
Yet here is the franchise's ninth entry. This standalone episode is comparable to The Fast and the Furious: Tokyo Drift (2006) because it focuses on side-characters, specifically the imposing and authoritative Luke Hobbs and the menacing Deckard Shaw. With the filmmakers shifting from heist tropes to invigorating concepts once foreign to the franchise, including sci-fi, buddy comedy, worldwide stakes, and family, Fast & Furious: Hobbs and Shaw is a blast.
The film starts two years after the events of The Fate of the Furious (2017). Brixton, aka Black Superman (Idris Elba) is a major threat because he has gained control of a powerful biological weapon. The only people capable of stopping the threatiest threat in the history of threatiness are the most mismatched pair of loose cannons since oil and water: the immovable object Luke Hobbs (Dwayne Johnson) and the unstoppable force Deckard Shaw (Jason Statham).
Through their action-crammed, insult-laced, logic-free journey, the two discover there is more to each other than the importance of family, such as Hobbs' Samoan heritage, Shaw's sister, Hattie (Vanessa Kirby), who is also an M16 agent, and his mother, Magdalene (Helen Mirren). Instead, they learn the value of friendsh–Oh come on, a lot of shit blows up and a lot of vehicular stunts and fight scenes happen. What more do you want?
Hobbs & Shaw forgoes the franchise's soggy drag racing premise and strives for an action comedy beef patty with juicy sci-fi trimmings. It is a jam-packed burger blockbuster that is willfully silly and insanely fun in a sesame seed bun.
It is also enjoyable seeing the progression of director David Leitch. To transition from being a stuntman and a punching bag to Statham in The Mechanic (2011) to directing him in Hobbs & Shaw is an amazing feat. He excels in bringing the stunts, pyrotechnics, and destruction to life.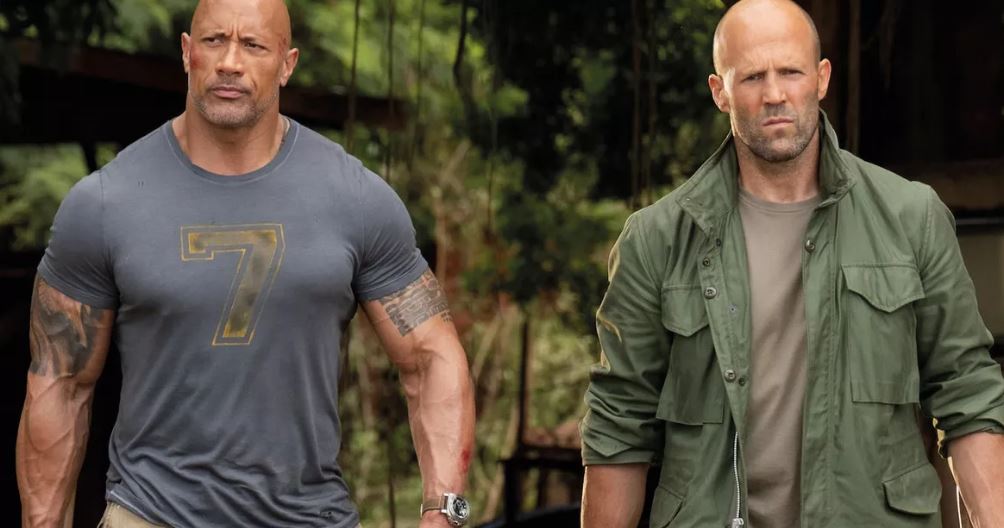 With great support from his collaborators, including editor Christopher Rouse (who has worked with director Paul Greengrass) and cinematographer Jonathan Sela (he shot Leitch's directorial debut, Atomic Blonde, 2017), the action scenes, despite some minor CGI deficits, are clear, vibrant, and punchy.
The action scenes meld the cartoonish view of machismo/male brawn and the theme of family in a compellingly lunkheaded fashion. This is particularly apparently in the third act involving a truck/chopper chase and a smoldering climactic fight scene between the leads and Brixton. It illustrates the strong link between action and character that is funny, satisfying, and in line with the film's internal logic.
Much like Atomic Blonde, Leitch struggles with the storytelling. The story, written by the franchise's writers Chris Morgan and Drew Pearce, borrows from various spy films, such as Tomorrow Never Dies, 1997, Mission: Impossible 2, 2000, and Spectre, 2015. However, the pacing plodders and fails to match the cast and action's energy. The problem is accentuated by the excessive running time of 135 minutes. For example, the film features surprising and amusing cameos, but Leitch milks them. The duration makes their presence ineffective.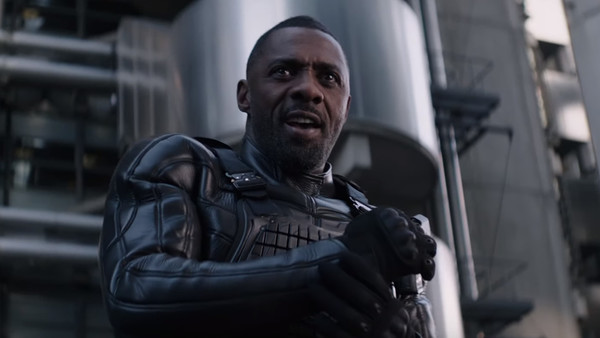 Thankfully, the cast's machismo, sex appeal, and charisma makes the film enjoyable. Dwayne Johnson relishes parodying his machismo image through Hobbs, a role oiled (baby oiled?) and sprayed on for him. While the alpha male attitude he displays may irk some, the script provides welcome background to Hobbs that clarifies his demeanor. The context also complements the major theme of family, which is refreshing.
It helps that Shaw counterbalances Hobbs. Jason Statham's winning performance as Deckard Shaw proves it is a role tailor-made for him. He brings the grit and toughness one would expect and nails all the intricate action scenes. Ever since his work in writer/director Paul Feig's action comedy Spy (2015), he has developed a sharp sense of self-awareness about his persona.
It shines through as he delivers barbed remarks with aplomb and priceless non-verbal reactions and facial expressions. Despite only a minute reference to Shaw's despicable actions in the prior installments (#JusticeForHan?), the script provides background to his character that may result in a future atonement.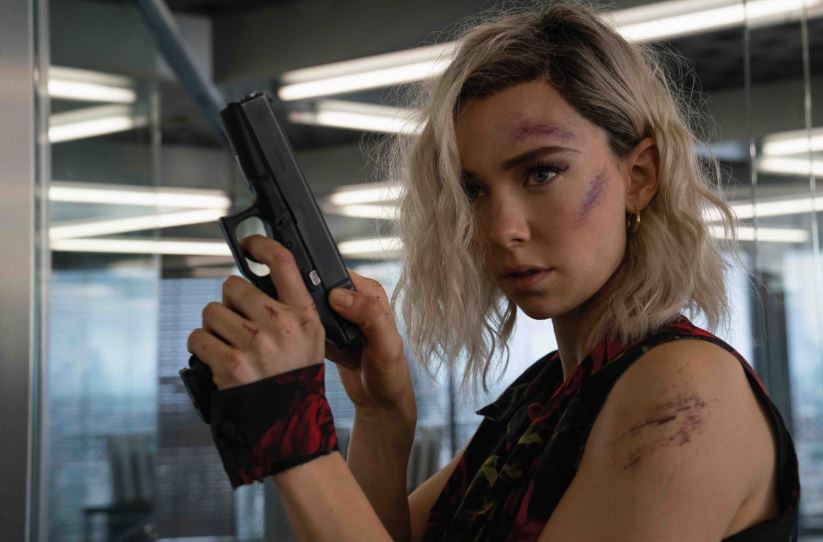 Vanessa Kirby offers the same allure she contributed to Mission: Impossible – Fallout (2018). She convinces in her action scenes and the script doesn't paint her as a damsel in distress. Instead, it provides her with agency through her backstory, which complements the theme of family, the softer side of Shaw, and the machismo of Hobbs. It is a shame the other female characters are given little to do other than be comic relief (Mirren) or eye candy (Eiza Gonzalez).
Idris Elba is no stranger to blockbuster villains. He is strong as Brixton, 'the bad guy' (his words, not mine) who happens to be a bioengineered terrorist, fighting to save humanity from their actions. Gleefully maniacal, seemingly unstoppable, and unafraid to throw a hissy fit when failure dawns upon him, Elba dons the cape of Black Superman (an improvised moniker Elba came up with himself) very well.
Much like the caped crusader, the film sticks the landing. It feels great to see a film that is exactly what the trailers promised. Fast & Furious: Hobbs & Shaw delivers by diving headfirst into the lunacy of the action. It expels any self-serious drama and is simply an absolute blast.
Summary: Hobbs & Shaw forgoes the franchise's soggy drag racing premise and strives for an action comedy beef patty with juicy sci-fi trimmings. It is a jam-packed burger blockbuster that is willfully silly and insanely fun in a sesame seed bun.