Blu-ray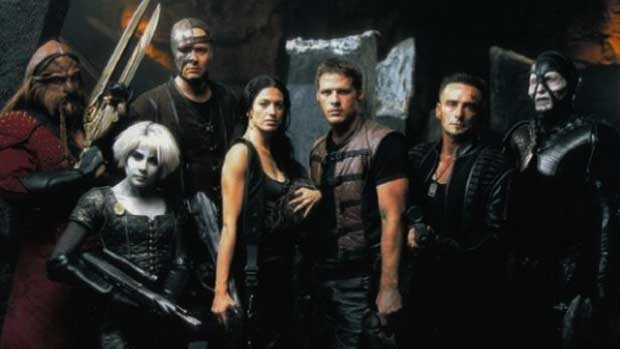 Published on July 23rd, 2015 | by Tony Smith
Farscape: The Peacekeeper Wars Blu-ray Review
Summary: Farscape: The Peacekeeper Wars is a great addition to the Farscape lore that is finally available on Blu-ray!
The US and Australian created sci-fi series Farscape was quite a revolutionary and novel idea when it was originally released in 1999. Unfortunately the series was cancelled in 2003 and many plots were left unanswered, especially the cliff-hanger ending which saw two of the main characters frozen in time.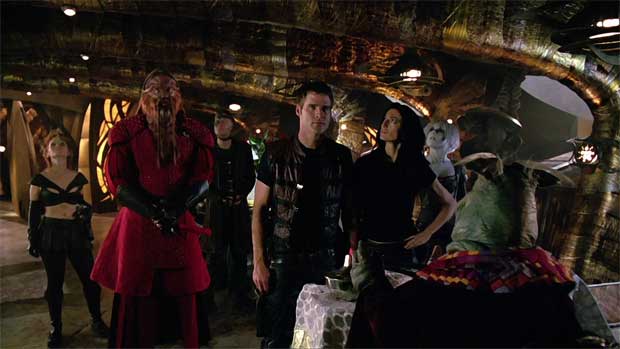 Fortunately the creators of Farscape were given an opportunity to set things right with their fans and in 2004, The Peacekeeper Wars was released on TV which was a 2 part mini-series that is now available on Blu-ray with a running time of 183 minutes. Thankfully the creators managed to engage with the original actors and although not all questions are answered from Farscape lore, it's a satisfying conclusion to this engaging and thoroughly entertaining sci-fi series.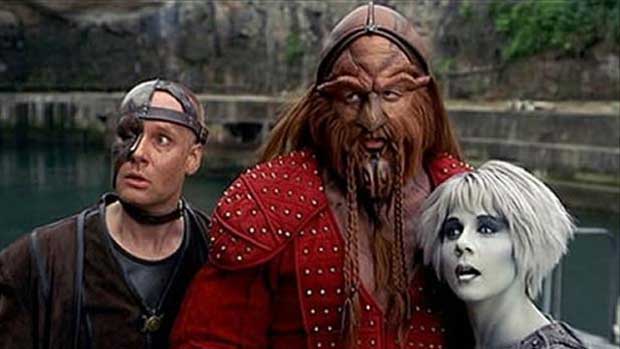 In season four, we saw both John Crichton and Aeryn Sun crystallised and thanks their colleague Rygel, he manages to set them free from their prison but the universe is now a very different place. The universe is once again at war with the Peacekeepers fighting the Scarrans as Scorpius is still hunting Crichton for his hidden knowledge. So once Crichton awoke from his suspended animation, Scorpius immediately became aware of him and the hunt recommences. Cue classic Farscape music!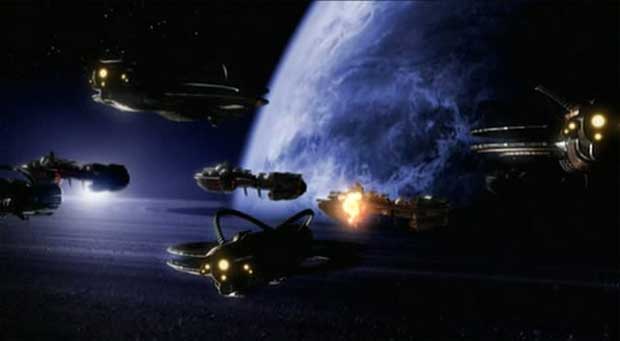 To compound the situation, Staleek, the Emperor of the Scarrans also tries to divulge this knowledge from Crichton which throws another spanner in the works for our heroes. Add in the pregnancy of Aeryn, the Ancients and the Eidelon and this 2 part mini-series is jam packed with stories, character development and some massive battles with plenty of sci-fi twists to be found along the way like Rygel being a part-time surrogate for Aeryn's baby. Furthermore and without spoiling the story, there's also some deaths but thankfully Farscape: The Peacekeeper Wars ends on a satisfying high.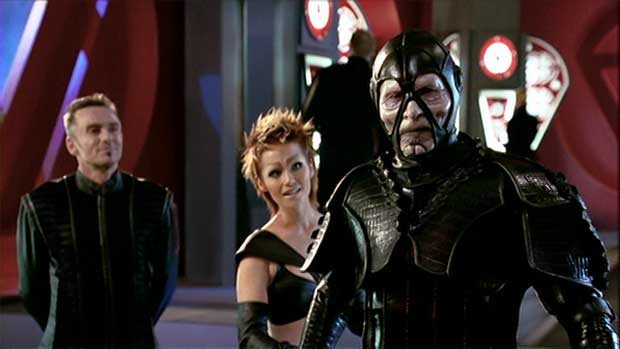 Final Thoughts?
Beautifully presented on Blu-ray with good video and audio quality, Farscape: The Peacekeeper Wars is definitely a must have Blu-ray for fans of this classic sci-fi series and answers a few of the questions through the franchise, especially that cliff hanger ending from season 4. The only thing missing from this release are some special features but it does come with deleted scenes but I would have preferred something a little more informative about the series opposed to a handful of scenes. Nonetheless, it's a great taste of the Farscape universe!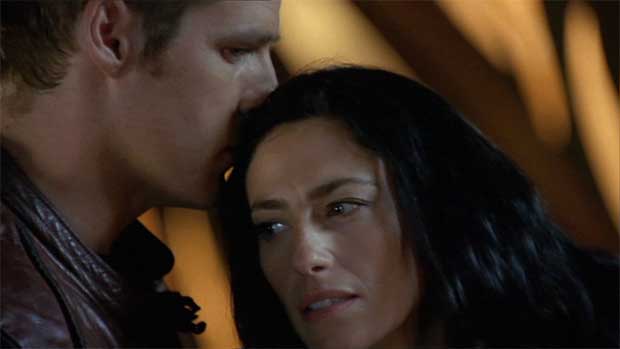 Blu-ray Details
Film Genre – TV Sci-Fi
Label – Via Vision Entertainment
Audio – English (Dolby Digital 5.1)
Running Time – 183
Aspect Ratio – 1.77:1
Region Coding – B (Blu-Ray)
TV Standard – PAL
Rating – M
Year of Release – 2004
Primary Format – Movies/TV – Blu-Ray