Blu-ray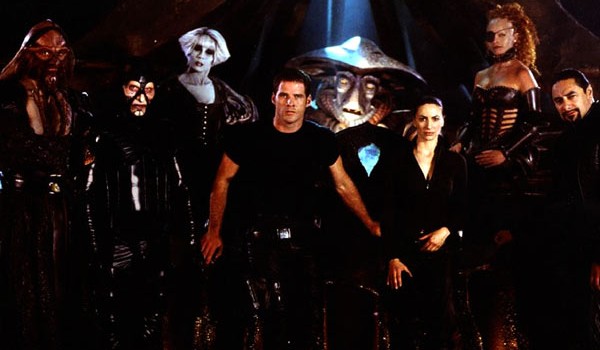 Published on April 21st, 2015 | by James Wright
Farscape the Complete Season Two Blu-ray Review
Summary: Farscape the Complete Season Two returns on Blu-ray that is another spectacular sci-fi experience
Farscape the Complete Season Two
Actors – Ben Browder/Claudia Black/Anthony Simcoe/Lani John Tupu/Jonathan Hardy/Gigi Edgley/Virginia Hey
Film Genre – TV Sci-Fi
Label – Via Vision Entertainment
Audio – English (DTS-HD 5.1)
Running Time – 1060
Aspect Ratio – 1.33:1
Region Coding – B (Blu-Ray)
TV Standard – PAL
Rating – M
Year of Release – 1999
Primary Format – Movies/TV – Blu-Ray
Season two of the Australian and US sci-fi series Farscape, is available on Blu-ray (Reviewed) and DVD which once again reunites viewers with our heroic protagonist John Crichton (Ben Browder), a modern-day astronaut who found himself on the other side of the universe when his craft went through a wormhole. Needless to say, it gave meaning to up the creek without a paddle a new definition!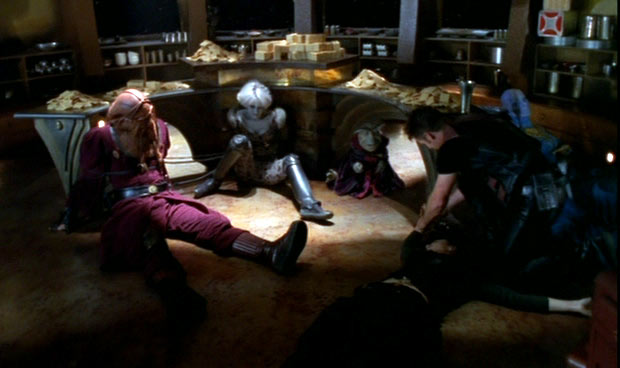 In season two and on board a living space craft, Crichton found himself forming an uneasy alliance with some strange alien species that included Ka D'Argo, Priestess Zhaan, Dominar Rygel XVI, Pilot and Aeryn Sun as they were chased across the galaxy by the authoritarian Peacekeepers. Their goal was to find a way home and even though their relationship was quite turbulent, they have eventually became friends which will hopefully allow them to work together in order to return to their perspective home worlds.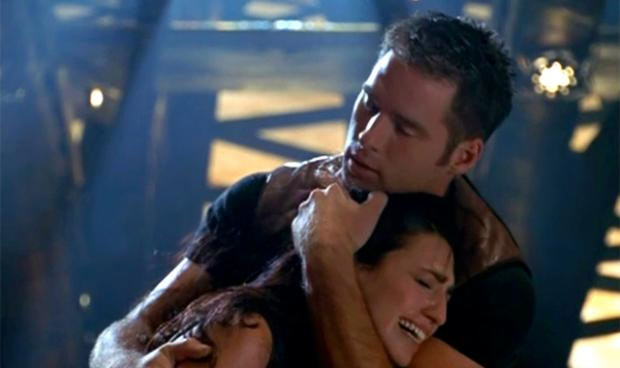 Unfortunately for our intrepid crew, each step they took to come closer to home, they were actually going backwards and the first episode of this season really sets the scene for things to come with a bang. As to the crew try to stop Crichton from turning into Scorpius to steal the information in his mind, their ship Moya is in a very rough condition as healers attempt to restore her systems. The first episode really establishes the tone of the series and it's good to see this sci-fi series try something a little different along the way as well.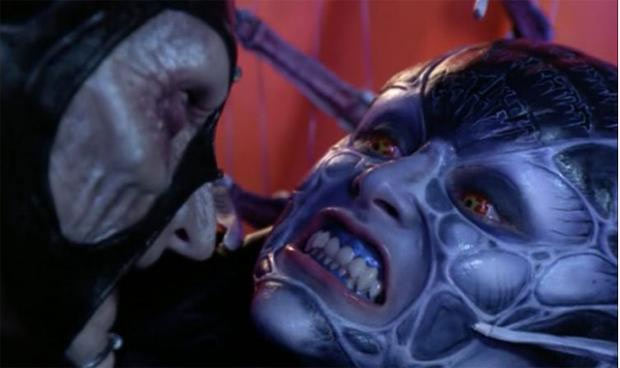 As the series progresses, the relationship between Crichton and Aeryn Sun grows even stronger, however with our hero literally turning into Scorpius, things go south quite quickly and later on, even one of the main characters dies. So just like the previous season, this current instalment of Farscape is just as intriguing, if not more so due to the further advancement of these thoroughly interesting science fiction characters with some great twists and unexpected plots thrown into the mix.
Season 2 is probably more entertaining than the first due to the plot advancement and introduction of new characters plus the wickedly devilish dilemmas for our heroes trying to escape and return home. The villains also become more dangerous, especially as they try to steal the wormhole information from Crichton's brain which results in some brilliant battles and action scenes. All in all, another thrilling season of Farscape.
Episode Listing
Mind the Baby (Part 2)
Vitas Mortis
Taking the Stone
Crackers Don't Matter
The Way We Weren't
Picture if You Will
Home on the Remains
Dream a Little Dream
Out of Their Minds
My Three Crichtons
Look at the Princess (Part 1): A Kiss is But a Kiss
Look at the Princess (Part 2): I Do, I Think
Look at the Princess (Part 3): The Maltese Crichton
Beware of Dog
Won't Get Fooled Again
The Locket
The Ugly Truth
A Clockwork Nebari
Liars, Guns and Money (Part 1): A Not So Simple Plan
Liars, Guns and Money (Part 2): With Friends Like These
Liars, Guns and Money (Part 3): Plan B
Die Me, Dichotomy (Part 1)
Video, Audio & Special Features
Once again Farscape season 2 is beautifully presented on Blu-ray with sharp images, vibrant colours and deep blacks. Audio supports 5.1 Dolby Digital and boasts decent levels that sounds perfect when heard through a surround sound system. Sure, it may be a little dated but the distributors have done an excellent job with the transfer. In terms of special features, this collection boasts the following interesting featurettes that give a great insight into the production, characters, interviews, bloopers and future plotlines;
RE Union: The Original Season Two Premier
Bloopers Reel
5 Audio Commentaries
Farscape in the Raw: Director's Cut scenes for 8 episodes
Deleted Scenes for 9 episodes
Listening in with the Composter Guy Gross
Behind the Scenes Interviews with Wayne Pygram and David Franklin
Farscape Undressed
Behind the Scenes Special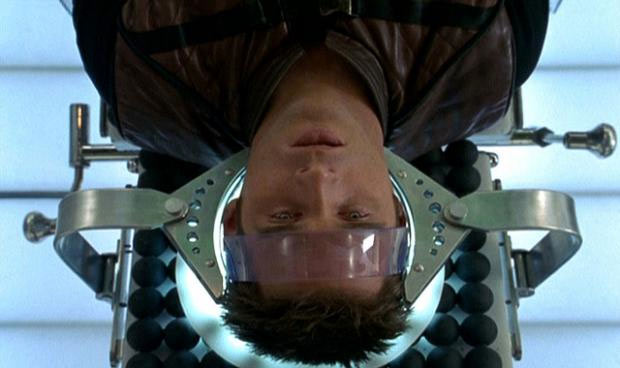 Final Thoughts?
Farscape Season 2 started with a bang with its first episode and throughout the entire season, the story and characters just keep getting better and better. In classic TV sci-fi fashion, the series ends with a cliff hanger that sees one of their friends dead and Crichton left in a comma with the knowledge of the wormhole now held by the insidious Scorpius.