Blu-ray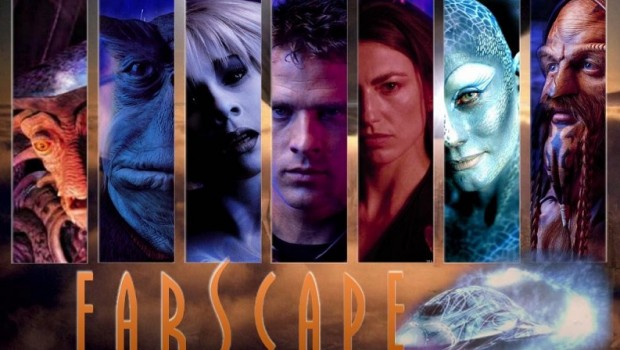 Published on April 8th, 2015 | by James Wright
Farscape the Complete First Season Blu-ray Review
Summary: Farscape the Complete First Season is a classic science fiction TV series that works on many levels
Farscape the Complete First Season
Actors – Ben Browder/Claudia Black/Anthony Simcoe/Lani John Tupu/Jonathan Hardy/Gigi Edgley/Virginia Hey
Film Genre – TV Sci-Fi
Label – Via Vision Entertainment
Audio – English (DTS-HD 5.1)
Running Time – 1060
Aspect Ratio – 1.33:1
Region Coding – B (Blu-Ray)
TV Standard – PAL
Rating – MA15+
Year of Release – 1999
Primary Format – Movies/TV – Blu-Ray
Originally released in 1999 and filmed in Australia, Farscape gave the world of science fiction something a little different besides Star Trek or Stargate SG-1 which revolved around an all-American modern day astronaut called John Crichton (Ben Browder).
Unfortunately during a mission to space which went awry, John Crichton found himself on the other side of the galaxy when he was flung through a wormhole. Needless to say, this changed his life completely as he met a wide variety of different alien species with almost everyone and anyone wanting something from him, even death.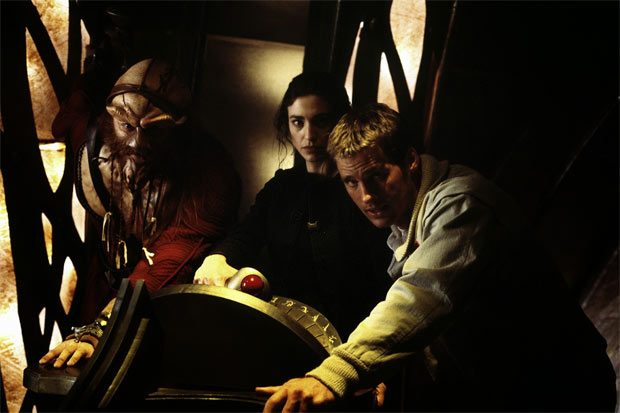 As a result, he found himself aboard a living prison ship called the Leviathan which forced him to form an uneasy alliance with Ka D'Argo (Anthony Simcoe), Dominar Rigel XVI (voiced by Jonathan Hardy) and Aeryn Sun (Claudia Black) as they become outlaws from the Peacekeepers as they all attempted to return to their perspective homes.
Other characters of note include a blue-skinned alien priestess known as Pa'u Zotoh Zhaan (Virginia Hey) and the grey skinned and very cute alien thief known as Chiana (Gigi Edgley) who really added a unique element to the series as these characters were not your stock standard sci-fi clichés.
Another cool character is Dominar Rigel XVI who is actually a puppet in the series that not only has some great one-liners but the story around this creature is quite interesting. The animation of the puppets in Farscape is thanks to The Jim Henson Company which gave this series a very unique feel to it.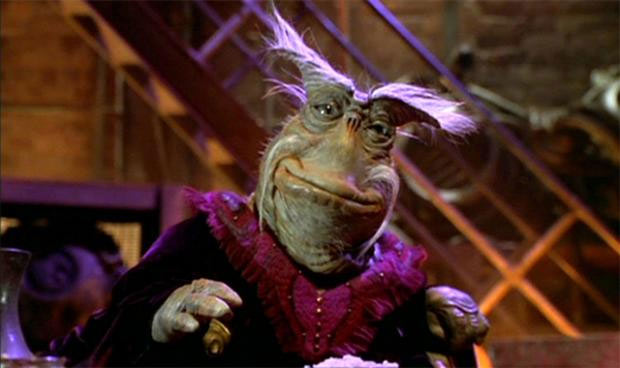 They also come across the living space ship called Moya which is quite a unique premise for a science fiction series that also played a key role to this series. Then you have the Pilot (voiced by Lani John Tupu) who is basically the pilot of the living ship Moya and is probably considered the straight man in the series.
However as they travel to the uncharted territories, they attempt to put their differences aside with Crichton always being the butt of their jokes due to humanity being quite primitive. By entering the uncharted territories, they hope to avoid Bialar Crais (David Franklin), the Captain of the Peacekeepers who also believes that Crichton murdered his brother.
To complicate the situation, Crichton believes he has found a way to Earth which is a far more complex proposition that leads this assortment of colourful aliens to meet the Ancients which creates a very interesting cliff hanger for season one.
Unlike Star Trek, Farscape was a much more action orientated sci-fi series which was more violent and also adult orientated, even with the puppets. Although it's been over 16-years since Farscape first graced our screens, surprisingly, the stories and even the special effects to some extant still stand up today.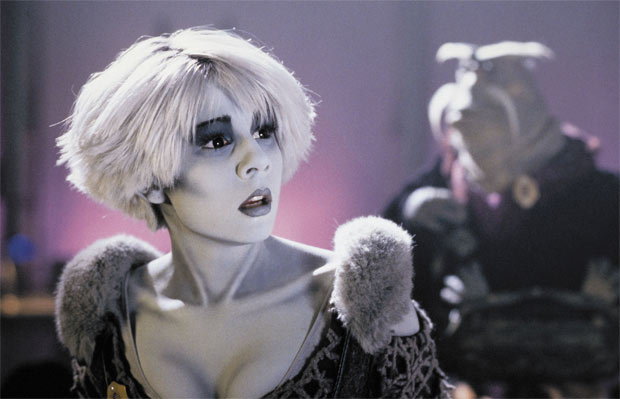 With that said, the highlight of Farscape for me were the characters themselves which definitely has strong parallels to Marvels Guardians of the Galaxy's from 2014 due to the characters always clashing. I also like how season one fleshed out the relationship between human astronaut Crichton and former peacekeeper Aeryn Sun which is definitely one of the better couples of this genre due to their onscreen chemistry and of course the story.
In terms of story, Farscape also features classic sci-fi storytelling like alternate universes, wormholes and even space pirates which creates this very compelling series with the authoritarian Peacekeepers always in the background forcing order in their known borders. All in all, it's a well made and interesting science fiction series that worked on many levels and unfortunately only lasted four seasons.
Episode Listing
Premiere / Through the Eye of the Needle
I, E.T.
Exodus from Genesis
Throne for a Loss
Back and Back and Back to the Future
Thank God It's Friday, Again
PK Tech Girl
That Old Black Magic
DNA Mad Scientist
They've Got a Secret
Till the Blood Runs Clear
Rhapsody in Blue
The Flax
Jeremiah Crichton
Durka Returns
A Human Reaction
Through the Looking Glass
A Bug's Life
Nerve (Part 1)
The Hidden Memory (Part 2)
Bone to Be Wild
Family Ties (Part 1)
Special Features
When it comes to special features, Farscape the Complete Season One is jam packed full of sci-fi goodness. There's two great documentaries that go behind the making of this entertaining TV series, 14 audio commentaries also filled with relevant and fun information, director's cuts, behind the scenes and interviews with Anthony Simcoe, Jonathan Hardy and Lani John Tupu. The only let down with the special features is that I hoping to see more of Claudia Black and Ben Browder featured, especially in the interviews.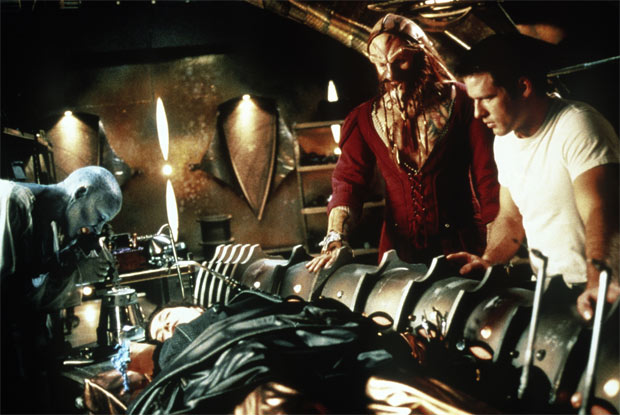 Video & Audio Quality
The video quality of Farscape is not bad for a TV series of this age but unlike series from today, it is a little grainy at times and the transfer to Blu-ray really makes the special effects stand out a little too much. However where this release shines is via its great DTS-HD Master Audio 5.1 mix which is pretty much flawless and boasts great levels, perfect dialogue plus good use of surround sound.
Final Thoughts?
I must admit that this sci-fi series has dated rather well, even though some of the special effects can be a little fake at times. Nonetheless, it features a very entertaining story that is led well by actors Ben Browder and Claudia Black who actually make you care about their plights not to mention all the crazy aliens and nefarious villains.
Even though all the characters have their own agendas, season one of Farscape allowed the audience to get a great glimpse inside their heads and also question the very world that they are in. Sure, it may not be a game changer but Farscape season one definitely ticks all the right boxes for a sci-fi series.