Blu-ray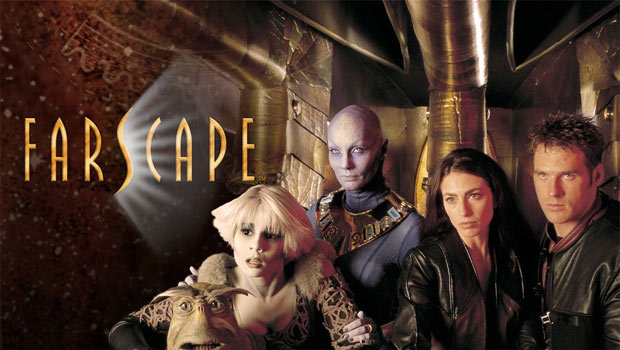 Published on April 27th, 2015 | by James Wright
Farscape Season 3 Blu-ray Review
Summary: Farscape Season 3 once again ticks all the rights boxes and then some!
Farscape Season 3 
Actors – Ben Browder/Claudia Black/Anthony Simcoe/Lani John Tupu/Jonathan Hardy/Gigi Edgley/Wayne Pygram/Virginia Hey
Film Genre – TV Sci-Fi
Label – Via Vision Entertainment
Audio – English (DTS-HD 5.1)
Running Time – 1060
Aspect Ratio – 1.33:1
Region Coding – B (Blu-Ray)
TV Standard – PAL
Rating – M
Year of Release – 2001
Primary Format – Movies/TV – Blu-Ray
Reviewer – James Wright
After the explosive cliff-hanging ending of Season 2 of Farscape that saw one of their own "killed", the team struggles to come to grips of these events with this season really getting into the psyche of each and every crew member aboard the Moya. Early on in the series, we learn that John Crichton is no longer being mind controlled, however was unethnical saved by a doctor who used a donor alien species which shares similar genes to humans. Free of the influence, Crichton once again dedicates his life to others and it's good to see the relationship between Aeryn and he flourish again.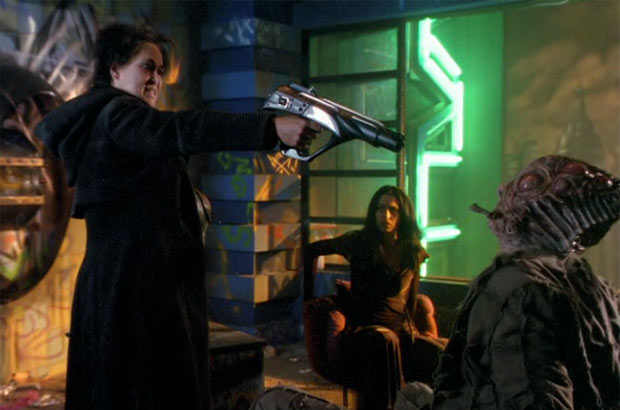 As the series progresses Zhaan also makes the ultimate sacrifice in order to revive Aeryn and later, the crew and ship of Moya which adds to the frictions of this already disfunctional team. There's also some real twists and turns in Season 3 with some relationships between the crew growing stronger, whereas others grow weaker. Another highlight of this series is that it definitely feels more adult orientated and unlike other sci-fi series of this time like Stargate or Star Trek, Farscape continues to aim at the older and more mature market. The only downside of this approach is that some of the special effects do look a little dated and at times impacts on the believability factor of the stories.
Nonetheless, the episodes flow well and the villanous Scorpius still plays a key role in the series who is brilliantly acted by Wayne Pygram and as our hero Crichton once again faces his arch-nemesis in order to help retrieve or perhaps destroy the wormhole information. I also love the smoke and mirrors approach by the Farscape creators that often leave clues for the viewer which are revisited in later episodes plus the use of both sci-fi and horror elements like the cloning of John Crichton, a cursed space station to encounters with a very old alien species known as the Ancients and even societal themes like drugs which are all addressed in this series.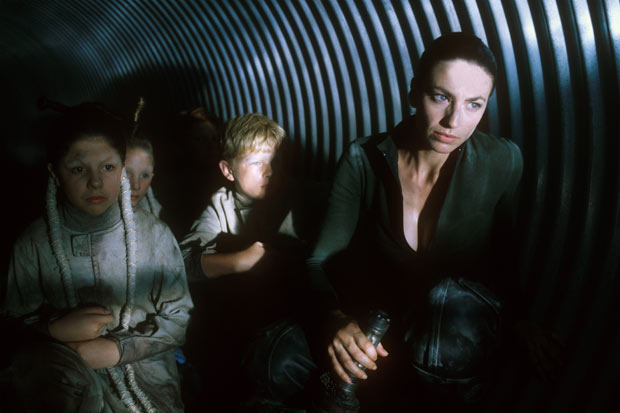 Lastly, Season 3 gives the viewer another interesting finale with the episode Dog with Two bones that unlike the blockbuster endings of the previous series really goes inside the mind of John Crichton and when a mysterious old woman gives him some astonishing news, it leaves him quite shocked. However like all cliff hangers, the news is a little too late as the crew of Moya suffer another shock that once again splits the team. However for fans of the intrepid Rygal who happens to be a puppet, he gets some great scenes in this series and for the most part, all the characters are explored more. Lastly, Farscape boasts some great humour and the episode entitled Scratch 'n Sniff sees the crew of Moya headed towards a pleasure planet which serves a great filler for the next two-part epic.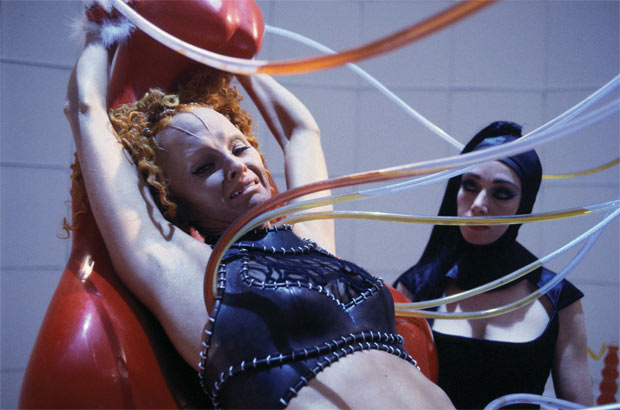 Episode Listing
Season of Death (Part 2)
Suns and Lovers
Self-Inflicted Wounds (Part 1): Could'a, Would'a, Should'a
Self-Inflicted Wounds (Part 2): Wait for the Wheel
…Different Destinations
Eat Me
Thanks for Sharing
Green Eyed Monster
Losing Time
Relativity
Incubator
Meltdown
Scratch 'n Sniff
Infinite Possibilities (Part 1): Daedalus Demands
Infinite Possibilities (Part 2): Icarus Abides
Revenging Angel
The Choice
Fractures
I-Yensch, You-Yensch
Into the Lion's Den (Part 1): Lambs to the Slaughter
Into the Lion's Den (Part 2): Wolf in Sheep's Clothing
Dog With Two Bones (Part 1)
Video, Audio & Special Features
Once again Farscape is beautifully presented on Blu-ray and even though it is more than 15-years old now, it actually dates relatively well except for a few of the puppets and special effects. The video quality produces clear images and vibrant colours that assists in creating this interesting reality on the other side of the universe. Audio supports a DTS-HD Master Audio track which produces good levels and some decent use of surround sound. For special features, Farscape Season 3 contains a whole wealth of extras from interviews to making of documentaries and nine audio commentaries which really get inside the spirit of this show. I also enjoyed the in-depth interview with Virginia Hey who plays Zhaan, a blue religious alien with a very interesting background and it's great to hear Hey discuss this character, especially in line with her sacrifice.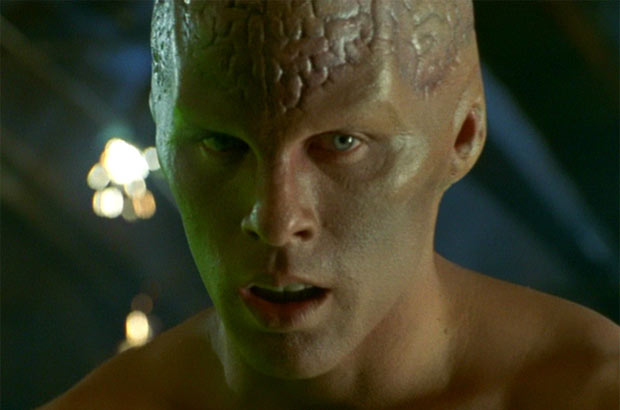 Final Thoughts?
If you're a fan of quality science fiction TV series than Farscape is the series for you and best of all, it's targets an older market which makes the stories and characters more compelling. Given that, the series goes for a whopping 1060 minutes so Farscape Season 3 will keep you busy for quite some time and best of all, season 4 is still to come. Recommended!