Games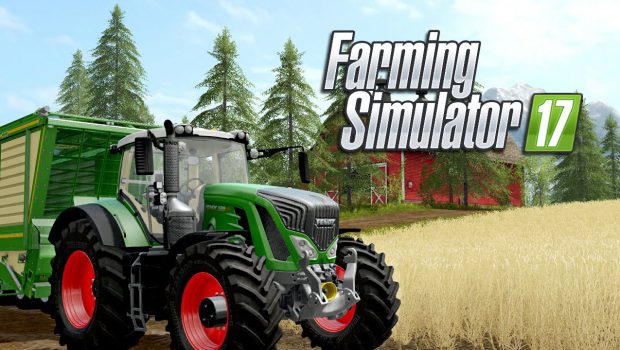 Published on September 8th, 2017 | by Admin
Farming Simulator – Nintendo Switch Edition revealed in first trailer!
After enthralling millions of players worldwide on PS4, Xbox One, and PC, Farming Simulator is making its way in November 2017 to Nintendo's latest console: the Nintendo Switch™. In the latest trailer, Martin Rabl from developer GIANTS Software plays and unveils what the latest entry in this global farming phenomenon has to offer on Nintendo Switch™.
View the trailer here!
A global hit, the Farming Simulator series owes its success to the immersive, unique and accessible experience created by GIANTS Software. As a popular and universal setting, farming appeals to players of all ages – casual and hardcore alike. Ready to charm a fresh new audience, Farming Simulator – Nintendo Switch Edition gives players a complete farming experience both at home and on the move! Explore huge open worlds loaded with farming activities, across hundreds of acres of land.
As is the standard in this premiere series, you will have access to a huge range of officially branded and authentic farming equipment. Drive over 250 farming vehicles and equipment from over 75 manufacturers, including brands such as Challenger, Fendt, Massey Ferguson and Valtra. Wherever you are, you're free to harvest your crops, tend to livestock and take part in forestry work, before transporting and selling products to create your dream farm!
More information coming soon for Farming Simulator – Nintendo Switch Edition. Pre-orders for the game are now available.