PC Games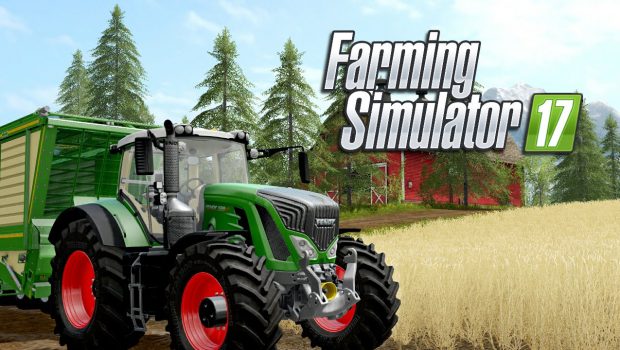 Published on October 29th, 2016 | by Chris O'Connor
Farming Simulator 17 PC Game Review
Summary: Farm animals, food crops and even get in a bit of forestry. Easy to get into, friendly to play and a nice distraction.
Recently I reviewed Professional Farmer 2017… I had high expectations because I found through experience with American Truck Simulator that titles can be misleading in terms of fun (I really never would have thought a truck driving sim would be fun… but it is). Unfortunately Professional Farmer 2017 proved to be too clunky and lacked a lot of polish. So when the opportunity arose to review Farming Simulator 17 I was hesitant but optimistic that perhaps a different developer might hit their marks better. I am happy to say they did… and then some!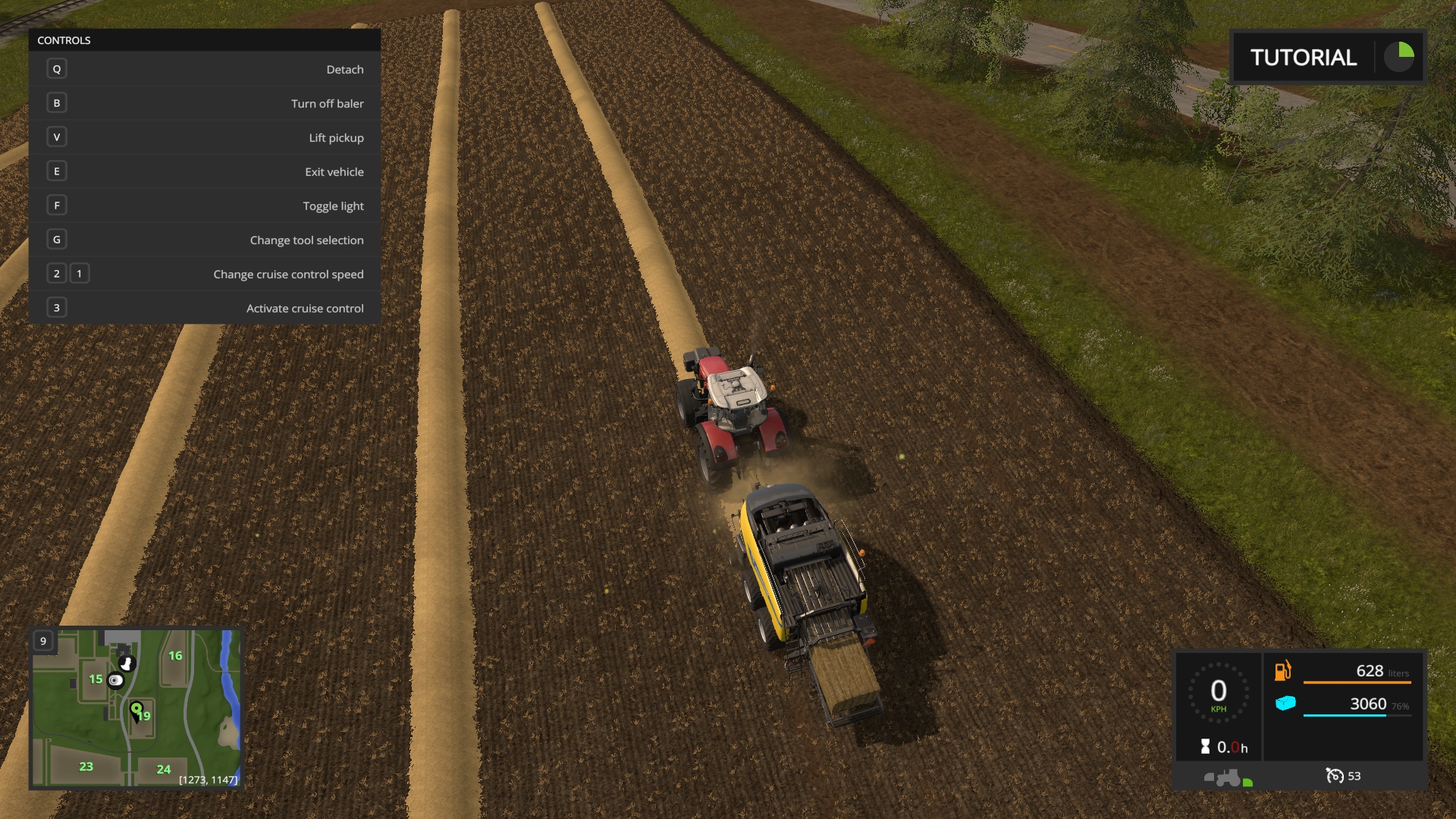 Even from the outset the interface is far more user friendly… but I will get into that a bit more later. The first step should certainly be the tutorials… Farming Simulator 17 actually give you the ability to select what you want to go over, I went through in order but it's nice to know you can go back and do a refresher on a particular area of your future farming career. One of the big differences between this and Professional Farmer 2017 is when you start your actual career… you are eased into it. There are floating information points to help remind you what to do with certain locations… it's a nice little bit of hand holding that I really appreciated. In Professional Farmer 2017 you went through a very long tutorial which got involved a number of different farming practices and by the time I got to the actual main game I'd forgotten half the keys and half the processes to even get started.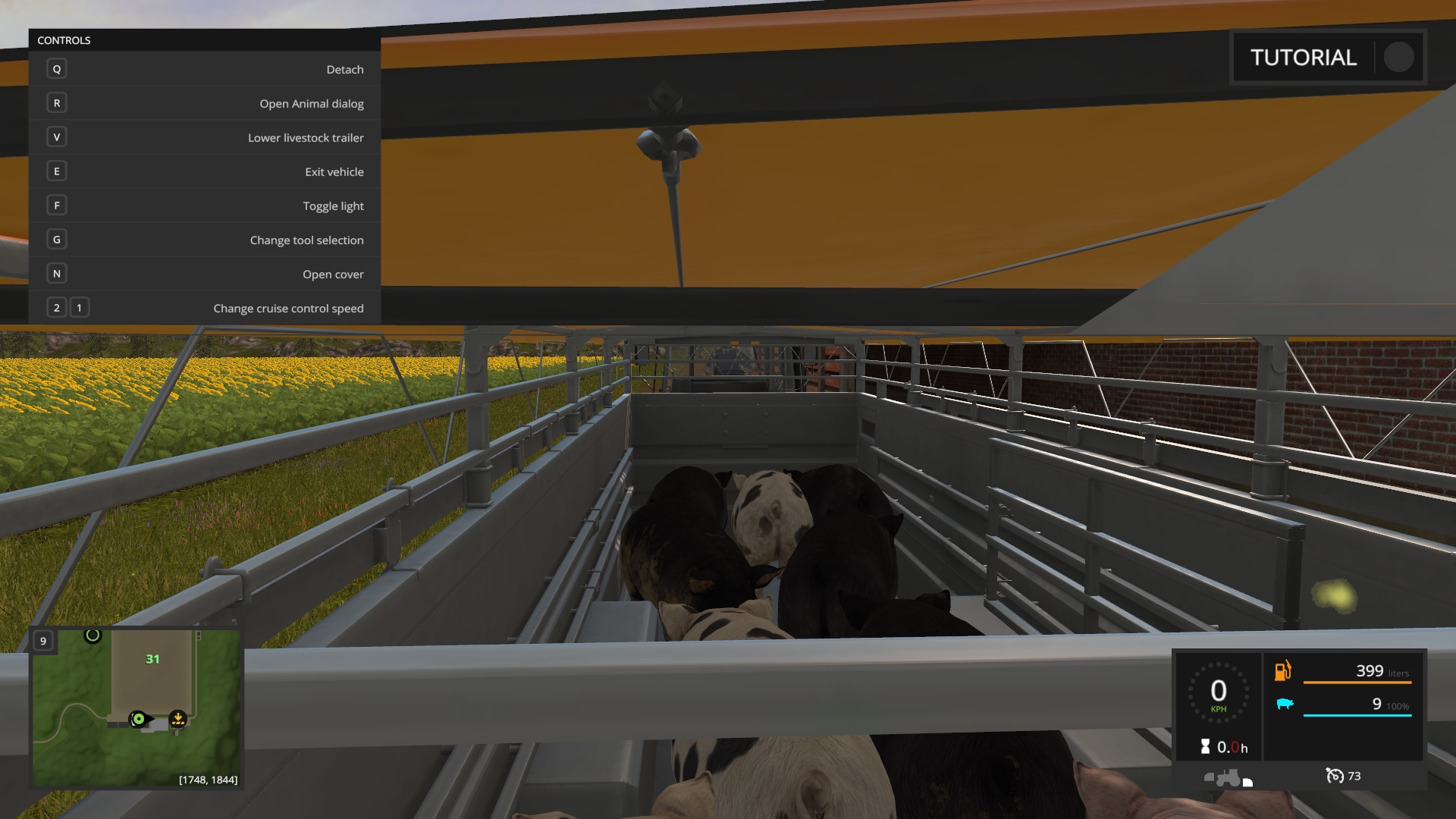 Another huge difference is that Farming Simulator 17 starts you with a few fields with crops to be harvested… what's more, they are on the same property as your machinery and home. Professional Farmer 2017 forced you to leave your home and suffer a loading screen before finding a field to purchase… then you had to drive back and go through a loading screen to get the machinery to work the field. Farming Simulator 17 sets your equipment up ready to use the field… when you jump into it you don't have to worry about remembering the keys either because they appear in a handy drop down… you can even hire someone to work certain jobs right from the beginning, leaving you to start getting other things ready.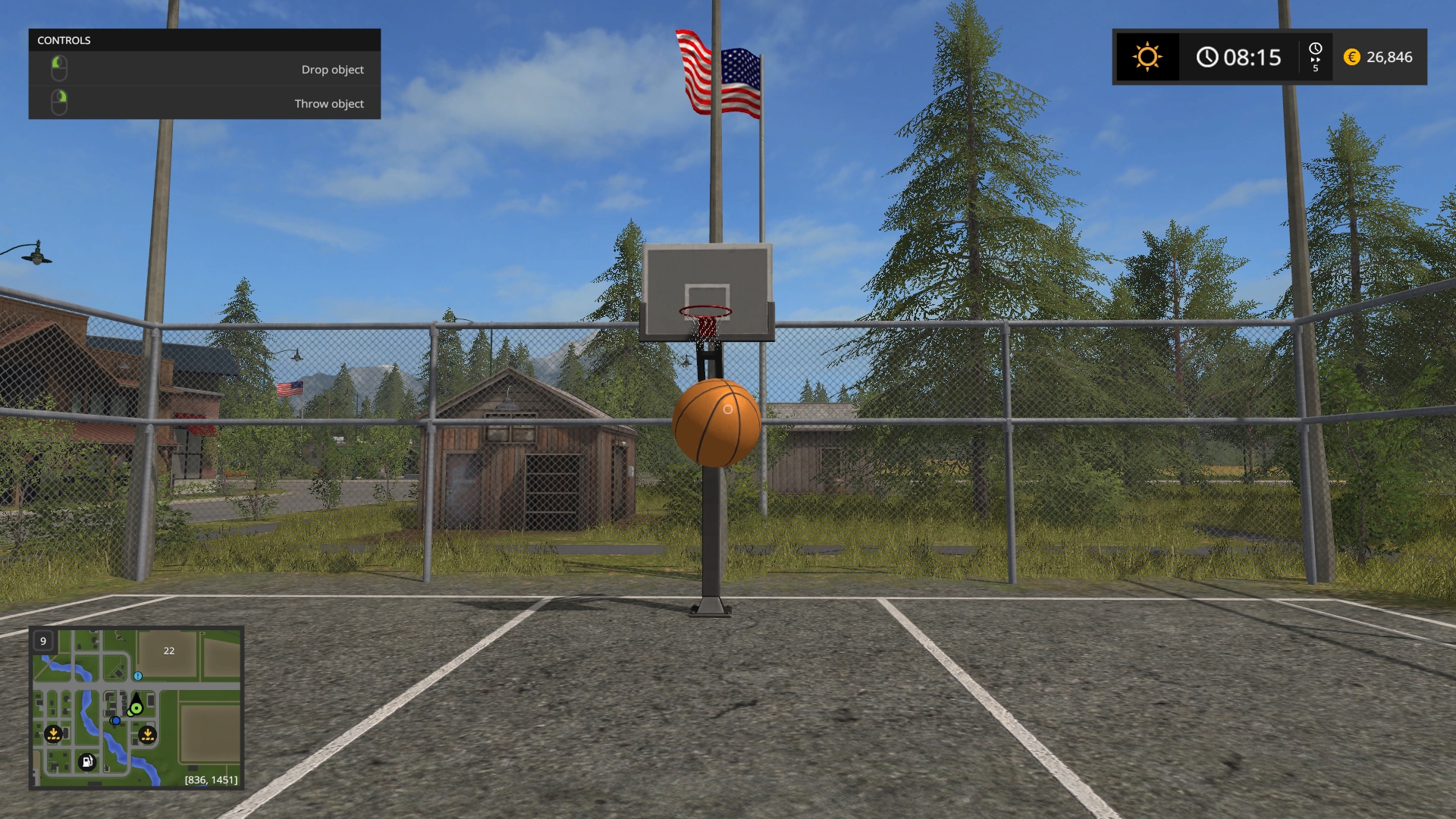 Moving about in Professional Farmer 2017 is a doddle as well. You can switch between each of your accessible vehicles by pressing Tab… once you've chose which vehicle you want to use (including a ute for general duties) you can drive off… importantly the driving and movement in general doesn't feel slow as it did in the main competition. Not too far from your main farm is the town center as well where you can purchase new equipment, purchase new stock or sell some of your goods. There is even a basketball court where you can go and shoot hoops for a break.
Easily my favourite vehicle to use is the teleloader… a vehicle that can utilise a number of different front tools. During the tutorial I was feeding my pigs with the teleloader and accidentally started to raise it while a pig was attached to the end… it was quite a site to see this poor pig with it's front legs hanging on the scoop before I lowered it back down again.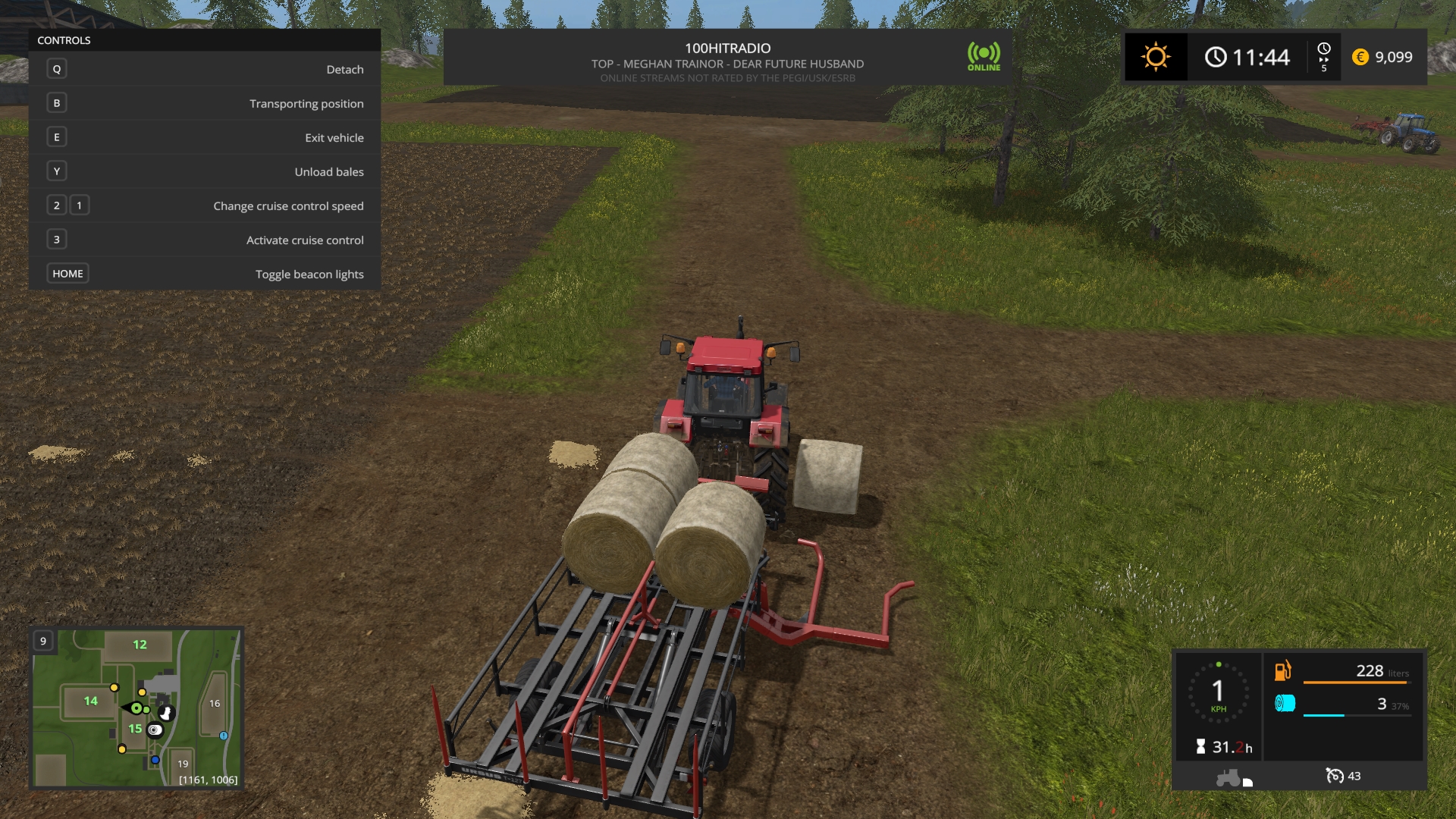 The world really seems quite alive too with people walking about and traffic (that does not appreciate it if you drop a tree trunk in their way… the excuse of it fell off as I was taking it to sale didn't seem to help me at all).
If you want a bit of a farming distraction then I can happily say this is a bit of fun… almost G.T.A. Farmyard. Just make sure you get the right one… Farming Simulator 17!