Comics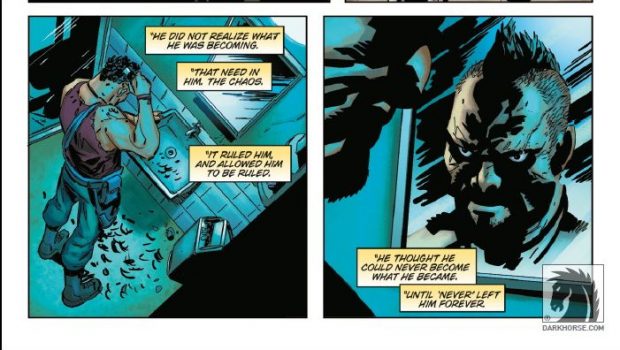 Published on May 14th, 2021 | by Tim Chuma
FAR CRY: RITE OF PASSAGE #1 (2021) Review
Summary: Worth a look if you are a fan of the Far Cry series, everyone else maybe have a look first before jumping in.
When President Anton Castillo's only son, Diego, turns 13 he decides it is time for him to learn the ways of the world and recounts the stories of previous bad guys over the course of the Far Cry series and their ultimate fates.
The opponents in the Far Cry are well known for being more developed and interesting than the main player who is more a reflection of the player and not really that interesting. That the other rules in this world know what is happening in other places makes it more of a coherent story and it would get around that one person had killed hundreds of people in real life, especially if they don't end up being sent to prison for it.
I have not really played many of the games in the series except for Far Cry 3 and Blood Dragon, but heard 4 was interesting and the fifth one not so much. The new game does look more interesting in that it is a resident of the island who is the protagonist and not some drop-in as was the case in previous games.
Having only seen the trailer for Far Cry 6 I do not know how closely this one will follow the story of the game, but it seems more to be a prelude to it to fill in more about the characters as they would have this as part of the game development.
If you are a fan of the games and Vaas Montenegro  from Far Cry 3 then I would recommend this series, everyone else maybe take a look first before you jump in.
Comic details:
Writer: Bryan Edward Hill
Artist: Geraldo Borges
Colourist: Michael Atiyeh
Cover Artist: Matt Taylor
Genre: Video Game
Publisher: Dark Horse
Publication Date: May 19, 2021
Format: FC, 32 pages; Miniseries