Games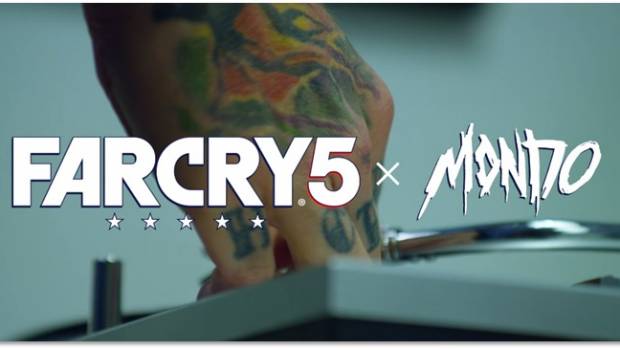 Published on March 17th, 2023 | by Adrian Gunning
FAR CRY® 5 PLAYERS CAN TAKE DOWN THE FATHER, HIS FAMILY, AND FANATIC FOLLOWERS IN NATIVE 60 FPS, STARTING TODAY
As part of the Far Cry® 5 anniversary celebration, today Ubisoft® announced that one of the most highly requested fan features, Far Cry® 5 in native 60 FPS, is now available on Xbox Series X|S and PlayStation® 5 via a free patch.* The 60 FPS boost applies to all Far Cry 5 modes: solo campaign, co-op, Arcade, and all downloadable content.
Under siege and cut off from the rest of the world in rural Hope County, Montana, by a fanatical doomsday cult, players will need to join forces with residents to create a resistance and liberate the community and themselves. Players will take to the skies in dogfights against cultists across Big Sky Country; destroy cult supplies with vehicles, explosives, and more; and recruit Guns for Hire from a large cast of characters including Fangs for Hire, specialized animals like bears and cougars to complement players' playstyles, whether they're going in stealthily or forcefully. How players approach each situation and the chaos they create in Far Cry 5 is up to them.
Ubisoft also announced a free weekend** for Far Cry 5 from March 23 – 27 on Xbox One, Xbox Series X|S, PlayStation 5, PlayStation 4, as well as Windows PC through the Ubisoft Store and the Epic Games Store. Players can also subscribe to Ubisoft+ on PC and Amazon Luna***. Players will have access to all the main game content throughout the free weekend and can take advantage of up to 85 percent off Far Cry 5 to continue their adventure. For more information, please visit: www.farcry.com/farcry5
For more information about the Far Cry franchise, please visit farcry.com.