Games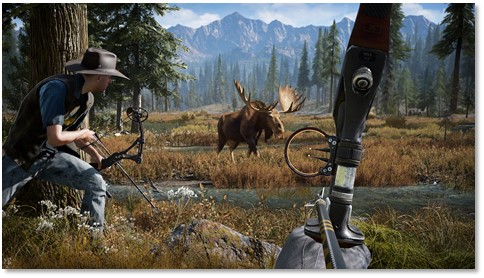 Published on October 31st, 2017 | by Admin
FAR CRY 5 – FRIENDS FOR HIRE CO-OP TRAILER
Ubisoft® reveals more details on Far Cry® 5 online co-op mode: "Friends For Hire". Available from launch, players will be able to team up with one of their friends to free Hope County from the Project at Eden's Gate cult. Far Cry 5 will be entirely playable via online co-op and all earned experience and inventory items, excluding quest-based items, will carry over following each co-op session. While exploring Montana, each player will see and collect their own loot. However, the host player is the only player who will keep their story progress.
Far Cry 5 will be available February 27th, 2018 on PlayStation® 4 Pro, PlayStation®4, the Xbox One, Xbox One X, Xbox One S, and Windows PC. Set in Montana, USA, Far Cry 5 offers players total freedom to navigate a serene-looking yet deeply twisted world as the new junior deputy of fictional Hope County, Montana. Players will find that their arrival accelerates a years-long silent coup by a fanatical doomsday cult, the Project at Eden's Gate, igniting a violent takeover of the county. Under siege and cut off from the rest of the world, players will join forces with residents of Hope County and form the Resistance.
For more information about the game, please visit http://farcry.com.