Blu-ray
Published on May 9th, 2019 | by Tony Smith
Fantastic Beasts: The Crimes Of Grindelwald 4K UHD Review
Summary: Fantastic Beasts: The Crimes Of Grindelwald on 4K UHD is almost a magical experience!
From the imagination of Wizarding World creator J.K. Rowling comes the Fantastic Beasts film series, magical adventures set before the time of Harry Potter. At the end of the first film, the powerful Dark wizard Gellert Grindelwald (Johnny Depp) was captured by MACUSA (Magical Congress of the United States of America), with the help of Newt Scamander (Eddie Redmayne). But, making good on his threat, Grindelwald escaped custody and has set about gathering followers, most unsuspecting of his true agenda: to raise pure-blood wizards up to rule over all non-magical beings. In an effort to thwart Grindelwald's plans, Albus Dumbledore (Jude Law) enlists his former student Newt Scamander, who agrees to help, unaware of the dangers that lie ahead. Lines are drawn as love and loyalty are tested, even among the truest friends and family, in an increasingly divided wizarding world.
Who will change the future?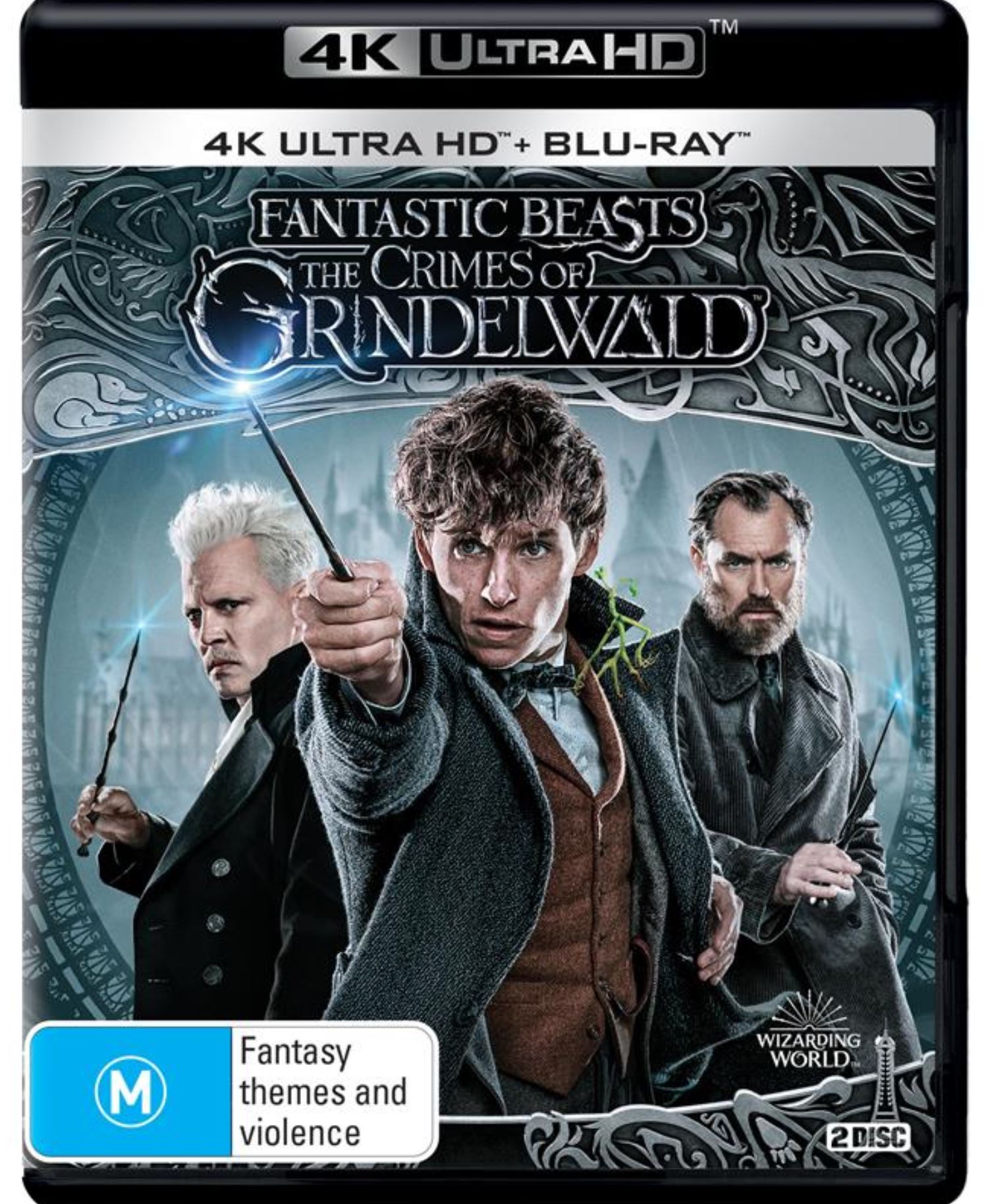 The follow-up to the Harry Potter spin-off film Fantastic Beasts and Where to Find Them once again returns viewers to a time before the Potter family and is set in the 1920's. The sequel is called Fantastic Beasts: The Crimes of Grindelwald and follows-up on themes from the original, more specifically that of the villainous Gellert Grindelwald who is played perfectly and over the top by Johnny Depp as Albus Dumbledore and his "side-kick Newt are trying to track him down who is trying to start a war against muggles.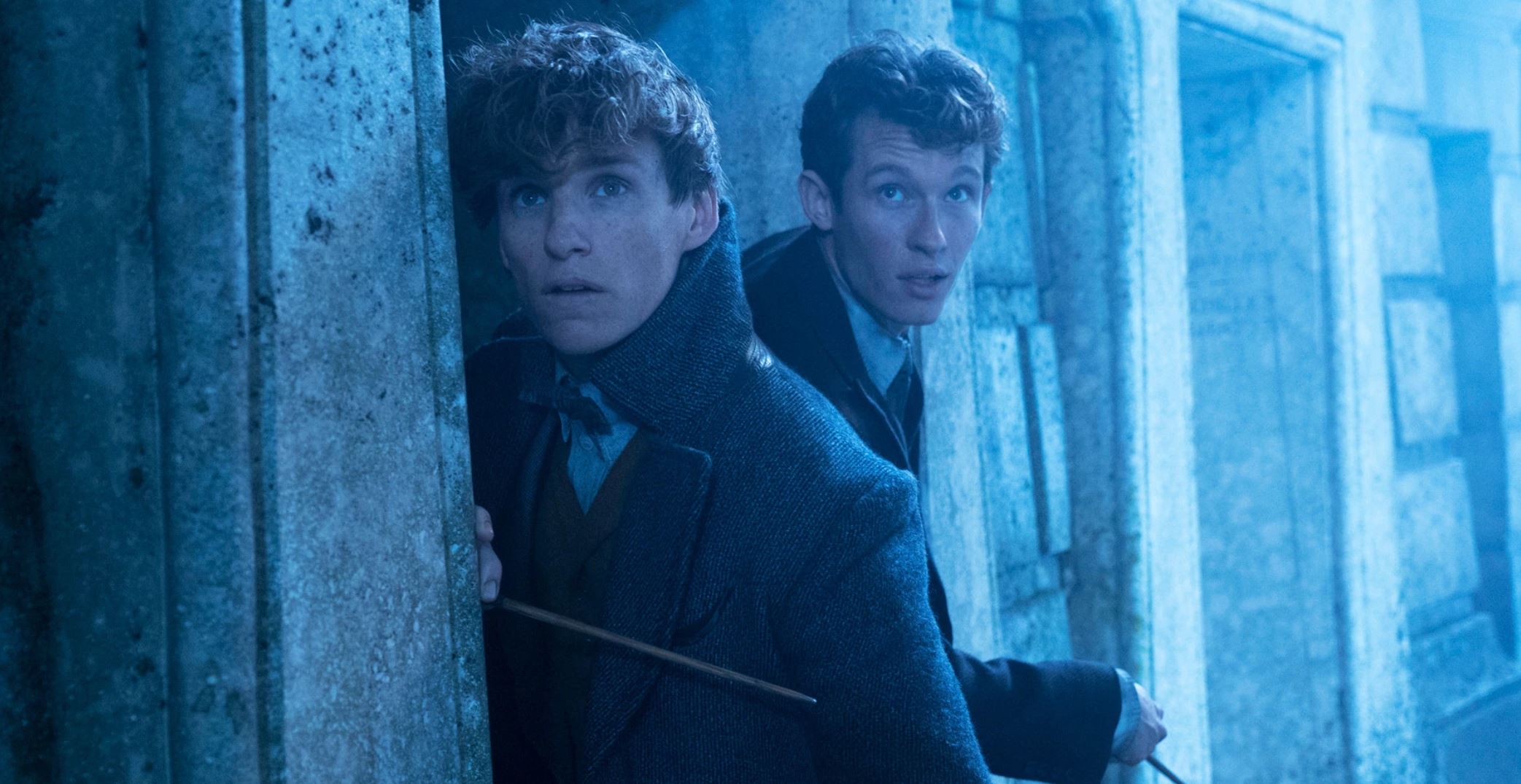 The story of Fantastic Beasts: The Crimes of Grindelwald takes place after the original film with Johnny Depp taking a considerable larger role in the sequel due to his villainous character. While there is a stark difference with Harry Potter's nemesis Lord Voldemort (Ralph Fiennes) compared to Grindelwald, Johnny Depp successfully delivers a strong performance as this this new villain but one who is considerably more grounded, so to speak. On the flip side is Jude Law as the young Albus Dumbledore also captures this role well and is a great yin to Johnny's yang.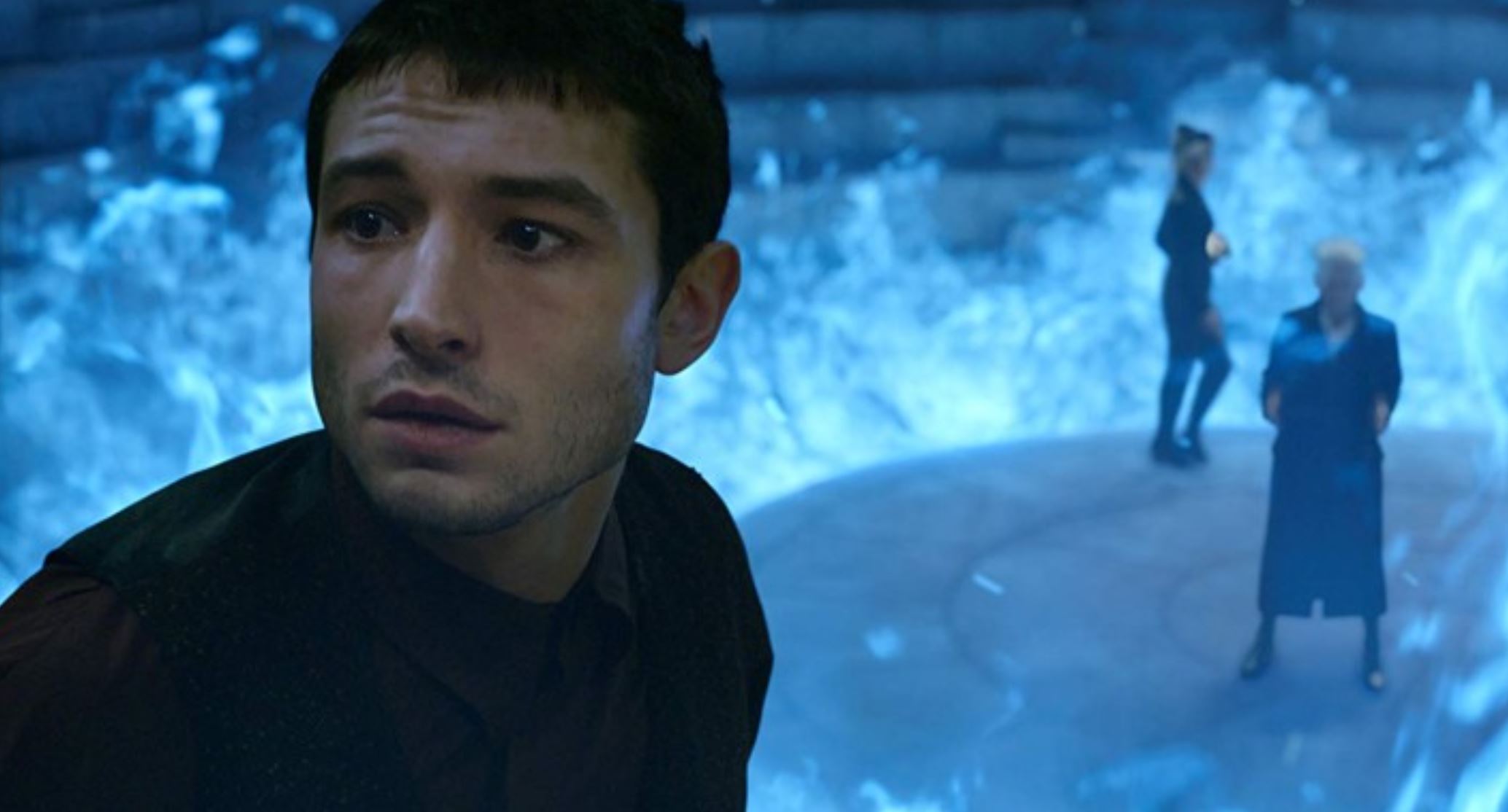 Adding to these colourful characters is Eddie Redmayne as the slightly autistic magician called Newt who is the master of all these fantastic beasts who is not only knowledgeable but doesn't seek the power that some wizards do and unfortunately for him, does get drawn into this battle of good versus evil.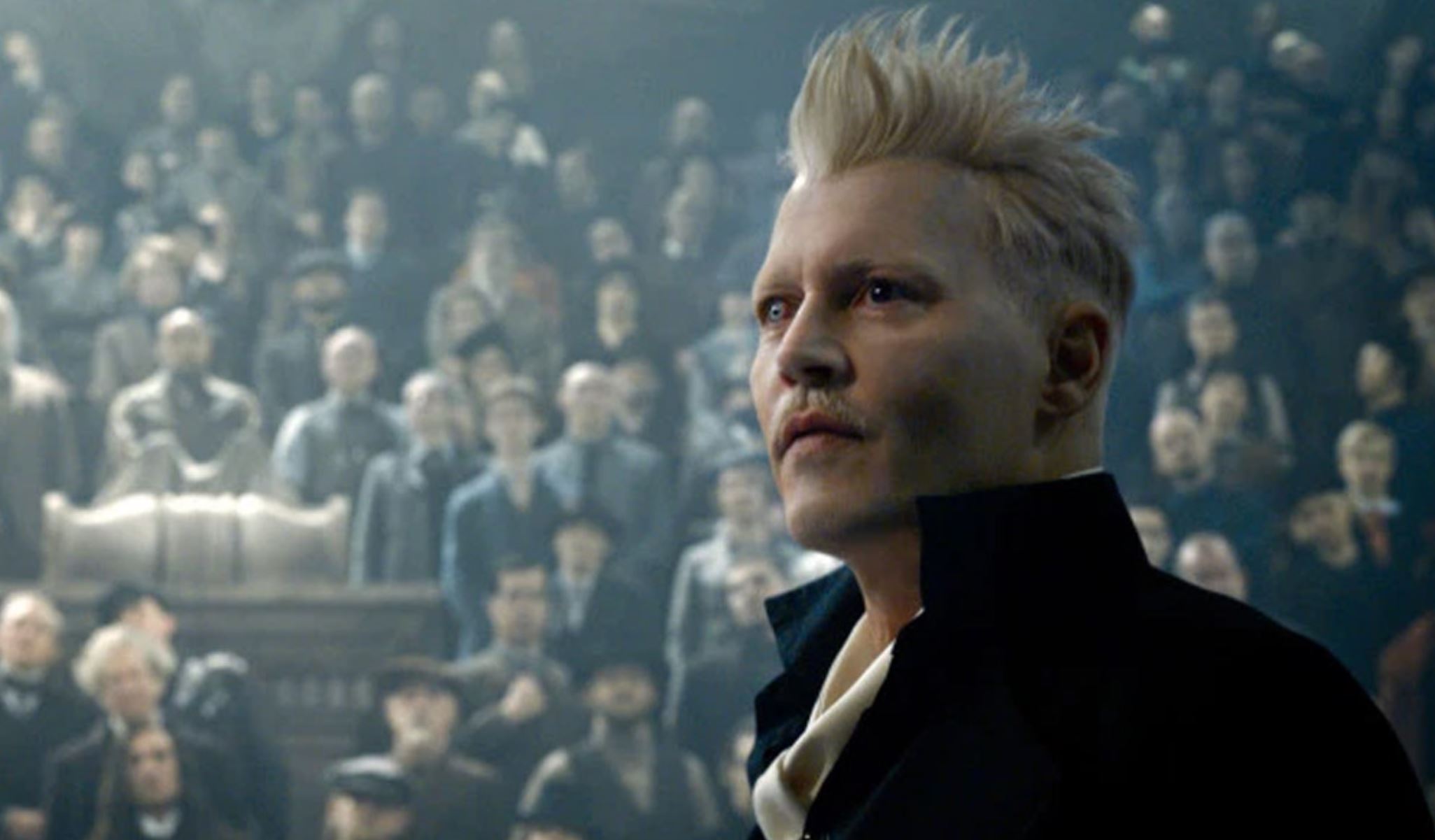 Needless to say, Fantastic Beasts: The Crimes of Grindelwald is well cast and other actors include Katherine Waterston (Tina), Dan Fogler (Jacob), Alison Sudol (Queenie) and Ezra Miller (Credence Barebone) who all help move the plot along nicely. While it is set firmly in the Harry Potter universe, the setting of New York City in the 20's definitely makes for a refreshing change and almost makes the premise more mainstream. It's also good to see Newt grow as a character and is not the doofus he was like in the original film.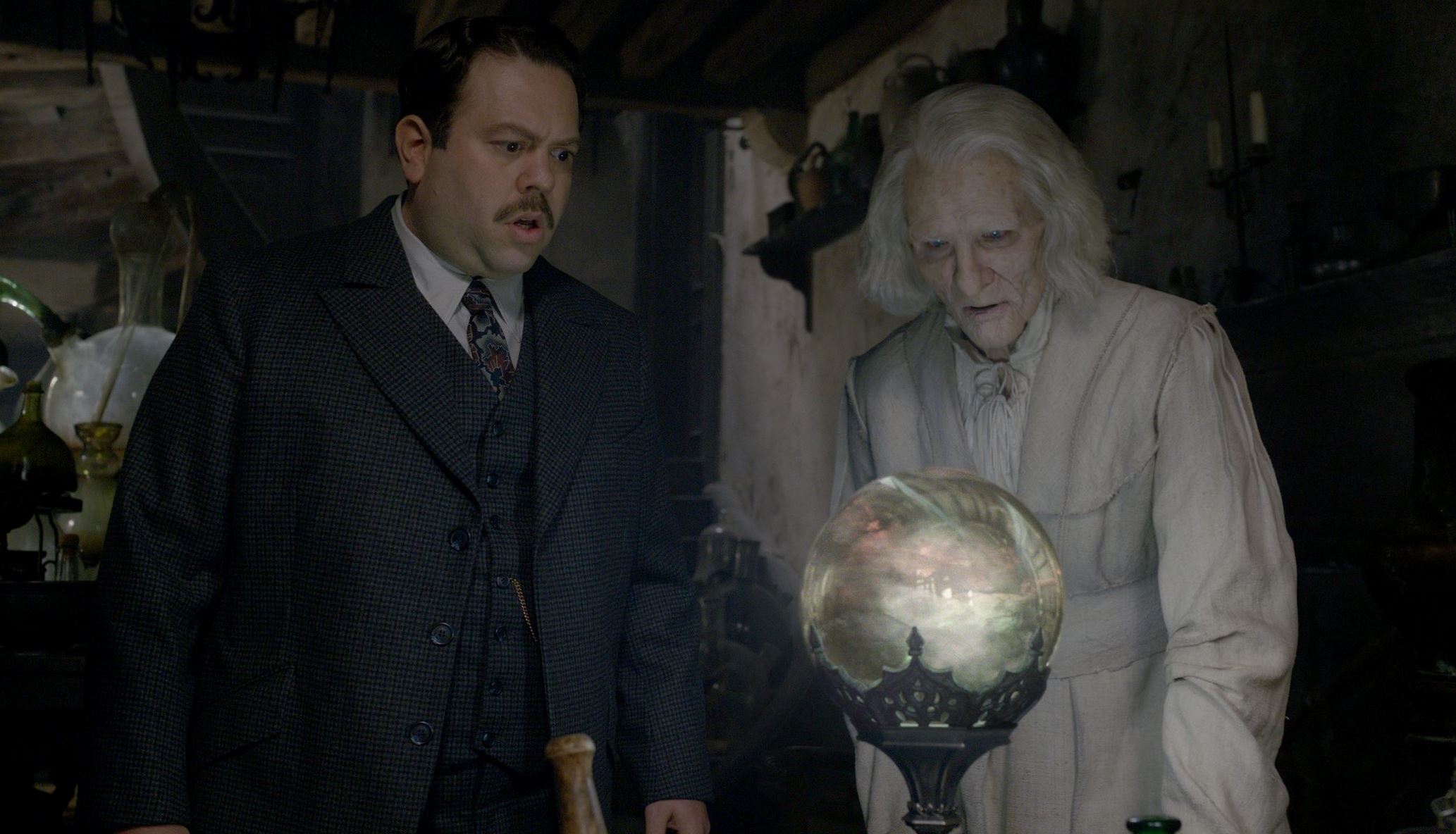 Video, Audio & Special Features
On 4K, the video quality is superb from super sharp images and an impressive dynamic range which really brings the film to life. Add in deep blacks with no errors whatsoever and when matched with the beautiful cinematography, CGI and actors, it creates a true blockbuster experience from the comfort of your own lounge room.
The audio mix also complements the video and story perfectly, including some great background ambience. All in all audio levels are good, sound effects work well and the soundtrack helps with the overall magic of this fun albeit slightly confusing film. There's also a wealth of special features that take you beyond the movie, including links to original franchise which are insightful and give you plenty of additional content to watch at your leisure.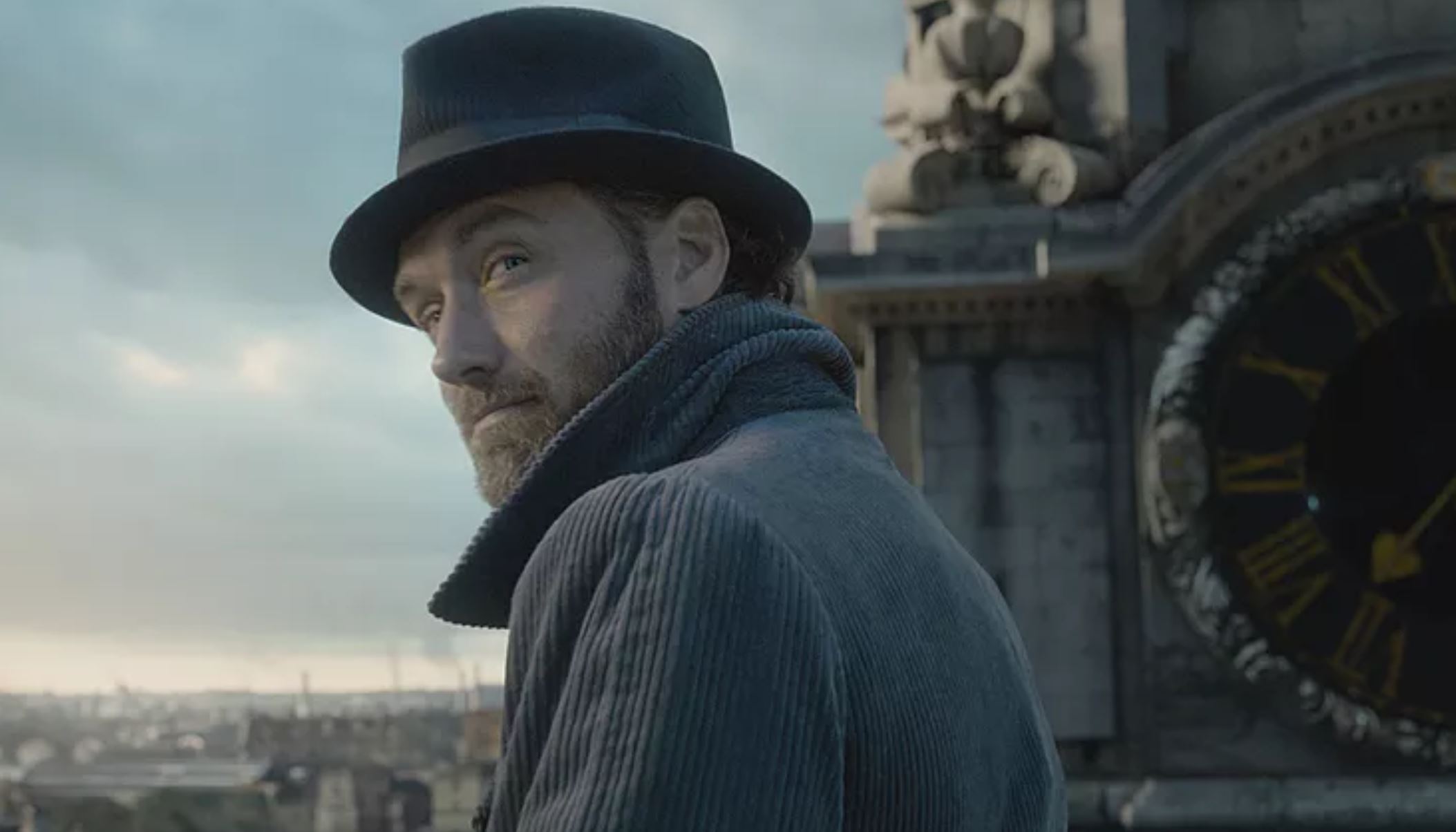 4K UH Details
Director – David Yates
Actors – Eddie Redmayne, Katherine Waterston, Ezra Miller, Jude Law, Johnny Depp, Zoe Kravitz
Film Genre – Adventure
Label – Roadshow
Audio – English (DTS-HD 5.1)
Subtitles – Nordic
Running Time – 133
Aspect ratio – 2.40:1
Region Coding – B
TV Standard – HD
Rating – M
Consumer Advice – Fantasy themes and violence
Year of Release – 2018
Primary Format – Movies/TV – 4K Ultra HD