Films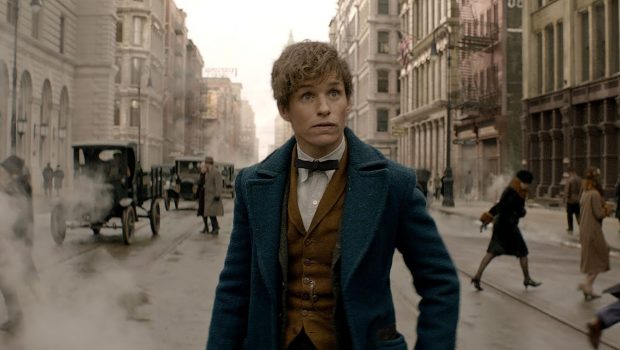 Published on January 6th, 2017 | by Damien Straker
Fantastic Beasts and Where to Find Them – Film Review
Reviewed by Damien Straker on the 2nd of January 2017
Roadshow presents a film by David Yates
Produced by David Heyman, J. K. Rowling, Steve Kloves and Lionel Wigram
Written by J. K. Rowling
Starring: Eddie Redmayne, Katherine Waterston, Dan Fogler, Alison Sudol, Ezra Miller, Samantha Morton and Colin Farrell
Music by James Newton Howard
Cinematography Philippe Rousselot
Edited by Mark Day
Running Time: 130 minutes
Rating: M
Release Date: the 17th of November 2016
Who exactly was this film made for and does that matter to Warner Bros? The studio is desperate to lock down a steady film franchise after a series of expensive duds (such as the poorly received Tarzan movie). A spin-off from the Harry Potter universe intends to fill the gap for the studio with this being the first of five Fantastic Beasts movies to be released. But in the haste to have this made and to attach J.K. Rowling's name to a film brand again (she debuts as the screenwriter), no one has accounted for the specific demographic of which this is to appeal. With its dark tone, the film seems to be aimed at an older audience, which seems wasteful when younger viewings would be keen to see the movie.
The indecision is also seen throughout the film's casting. The film focuses on adult characters that wouldn't be very relatable for younger viewers or interesting enough for older audiences. The main character is the shy and rather bland Newt Scamander (Eddie Redmayne) who must track down a series of creatures that have escaped throughout New York City in the 1920s. He's aided by the witch Porpentina (Katherine Waterston) and her sister Queenie (Alison Sudol) who can read minds, and a jolly man named Jacob (Dan Fogler) who wants to open a bakery. There is also a subplot involving politicians trying to outlaw the magic world and another thread where Mary Lou Barebone (Samantha Morton), who is anti-magic, bullies one of her adopted children Credence (Ezra Miller) who has powers. Credence also has shadowy meetings with a magical policeman named Percival (Colin Farrell), who has secret intentions.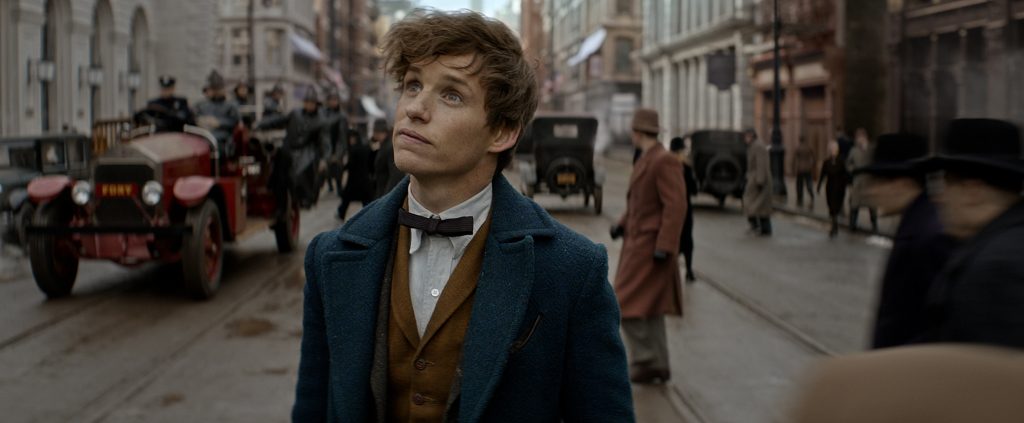 Under the direction of David Yates, the film is pleasant to look at with its crane shots of the cityscape and also the 1920s décor combining with magic trimmings; however, in both the visuals and storytelling it's very dark at times. Those strange domestic scenes involving Barebone's family are filmed in shadows with a harsh narrative tone that doesn't seem appropriate for small children. The family scenes in the first Harry Potter film were dark too with the Dursleys but counterbalanced the bleakness with humour. While kind to the eye, this film is also a little baffling at times, partly due to some frazzled editing at the beginning involving a chase sequence in a bank. Action scenes and big special effects follow, as well as some humour, but nothing is memorable in the slightest about the film's plot or its friendships. It's comparable to how The Hobbit films felt after such solid friendships in The Lord of the Rings trilogy.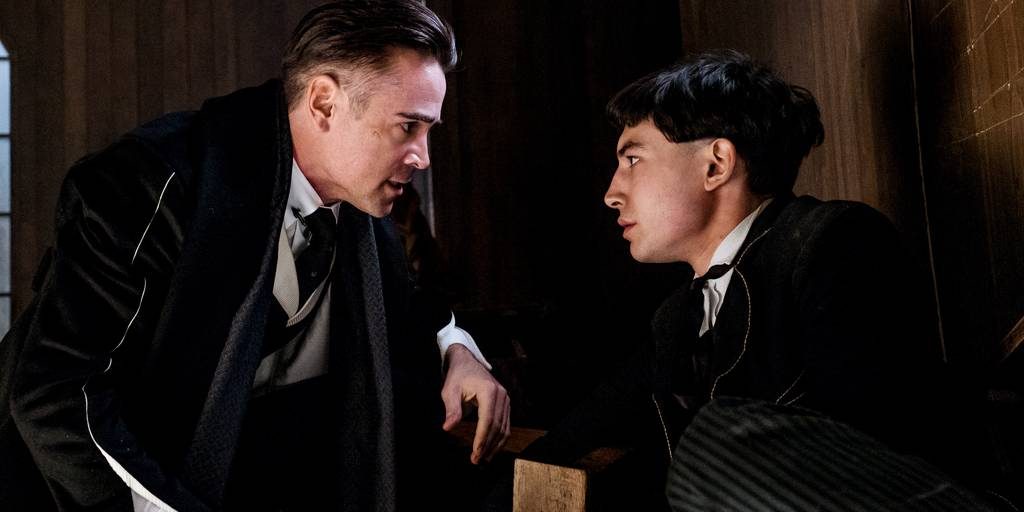 The film isn't as cynical as that pathetic cash-grab because sometimes there are intriguing political comments here about the repression of magic people in an American backdrop—a transparent, simple metaphor for the repression of any minority group by conservative parties. But at over two hours long the film truly outstays its welcome and without its central hero Newt having any personality (his shyness completely undermines Redmayne's range), there's nothing longstanding about the film after its finished. It evaporates so quickly, which only serves to remind you of how ridiculous it is that there's another four films to be released. With a more consistent tone and identifiable characters that have had more time to develop, this series might unearth a better idea of who it is aiming to please.
Summary: There's nothing longstanding about the film after its finished.