Films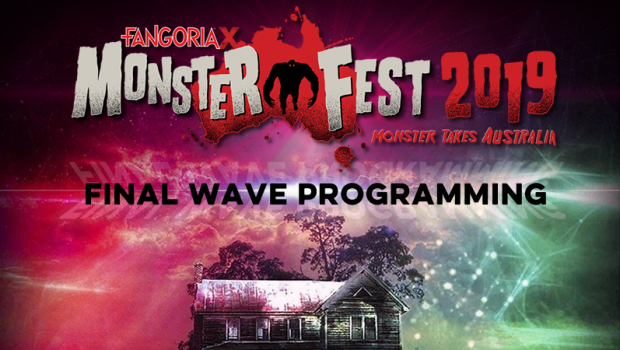 Published on October 8th, 2019 | by Damien Straker
FANGORIA x MONSTER FEST 2019: Final Wave Programming Announcement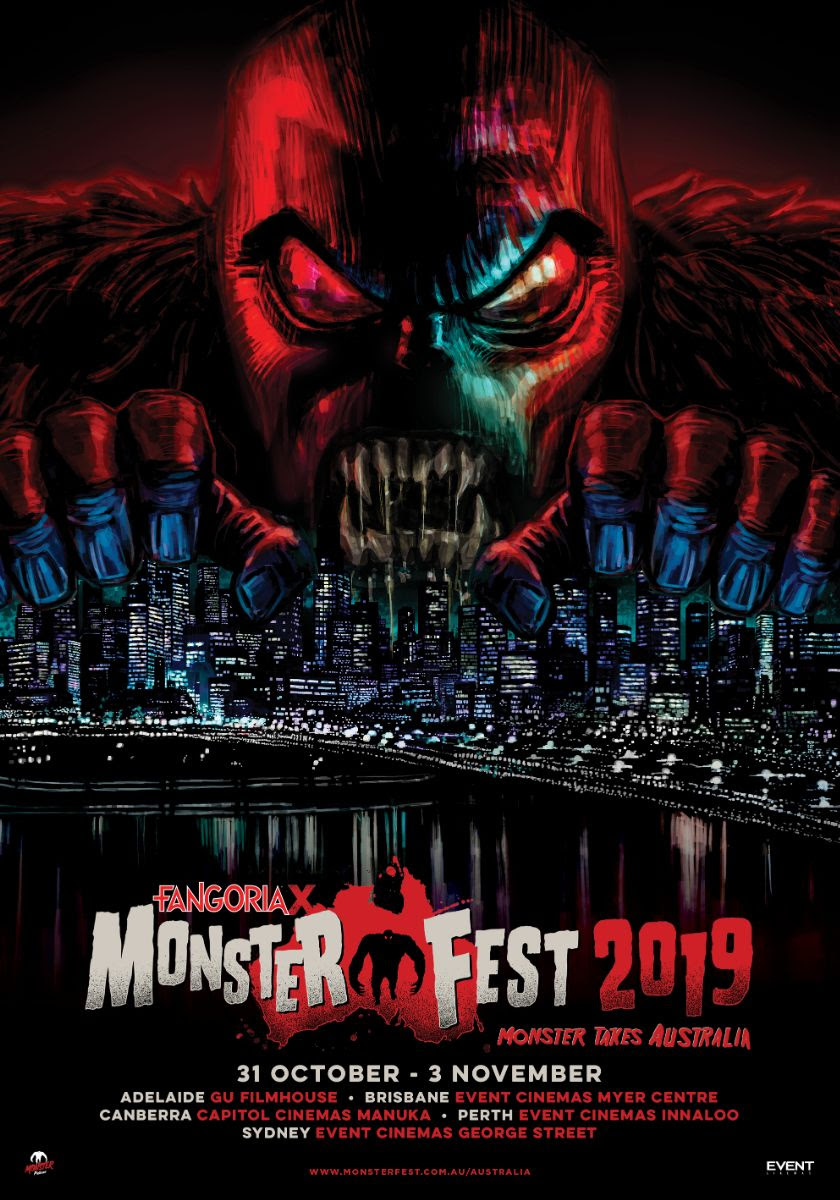 FANGORIA x MONSTER FEST 2019: MONSTER TAKES AUSTRALIA FINAL WAVE PROGRAMMING!
www.monsterfest.com.au/australia | www.eventcinemas.com.au
With five weeks to go before Event Cinemas sites in Adelaide, Brisbane, Canberra, Perth & Sydney are set upon by Australia's premier genre film festival FANGORIA x MONSTER FEST 2019: MONSTER TAKES AUSTRALIA, is pleased to bring you the Final Wave of Programming!
FANGORIA x MONSTER FEST 2019: MONSTER TAKES AUSTRALIA's Closing Night Film, COLOUR OUT OF SPACE, is the first narrative feature directed by Richard Stanley in over two decades and is adapted from the beloved short story by H.P. Lovecraft. This cosmic horror features a suitably manic performance from cinematic titan Nicolas Cage as father who must protect his family from a meteorite that mutates anything it comes into contact with.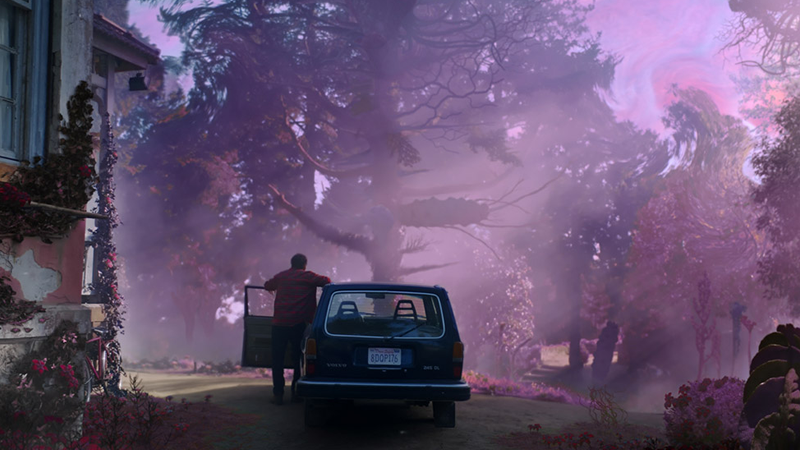 Adam Egypt Mortimer's mind-bending psychological horror DANIEL ISN'T REAL follows a troubled teen who in an effort to overcome a devastating trauma, reawakens his childhood imaginary friend with dire consequences.
While its impossible to pigeonhole AFTER MIDNIGHT as any one thing, you have three guarantees…1) You'll laugh 2) You'll cry 3) You'll jump right out of your seat! Jeremy Gardner & Christian Stella's impressive joint sophomore feature follows small town business owner Hank (Jeremy Gardner) as simultaneously battles with the fact his girlfriend has left him and the possibility that there's nocturnal monster hunting him.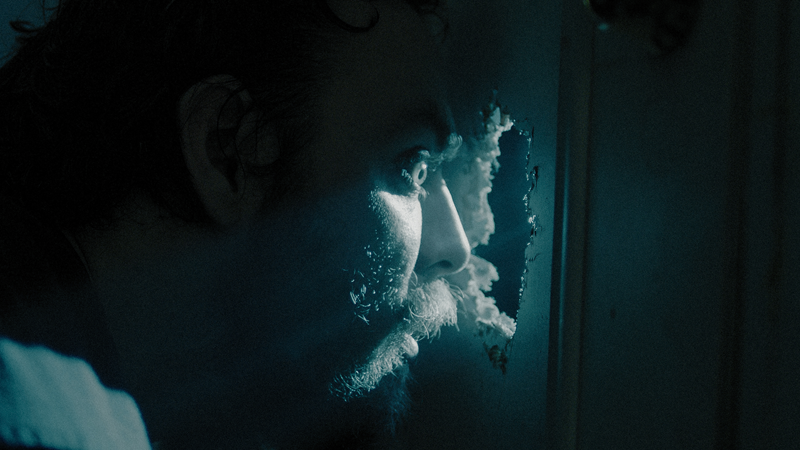 Sarah Bolger delivers a tour de force performance as a young mother turned vigilante in the search for the truth behind her husband's murder in Abner Pastoll's gripping and grim A GOOD WOMAN IS HARD TO FIND.
Rural horror meets nightmarish fairy tale with Brett & Drew T. Pierce's THE WRETCHED whereby a rebellious teen must face off against a thousand year-old witch who's posing as his next-door neighbour.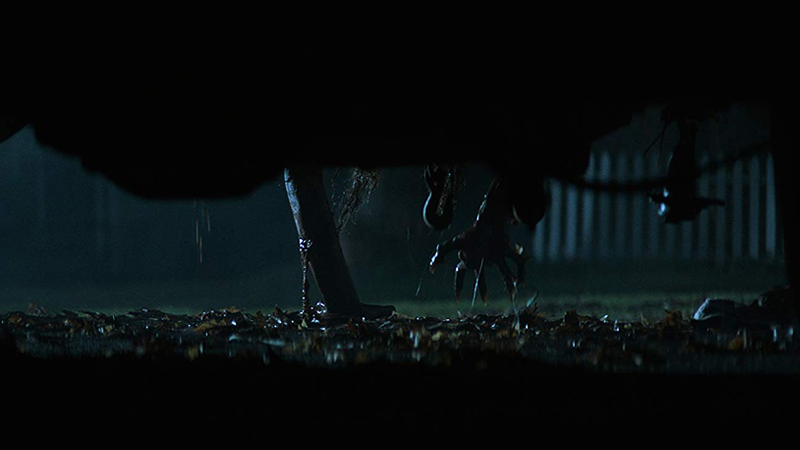 IRON FISTS AND KUNG FU KICKS is Serge Ou's passionate documentary tribute to the martial arts films of Hong Kong and the influence they had on international cinema from the Wakaliwood works of Uganda to the Wachowski's THE MATRIX.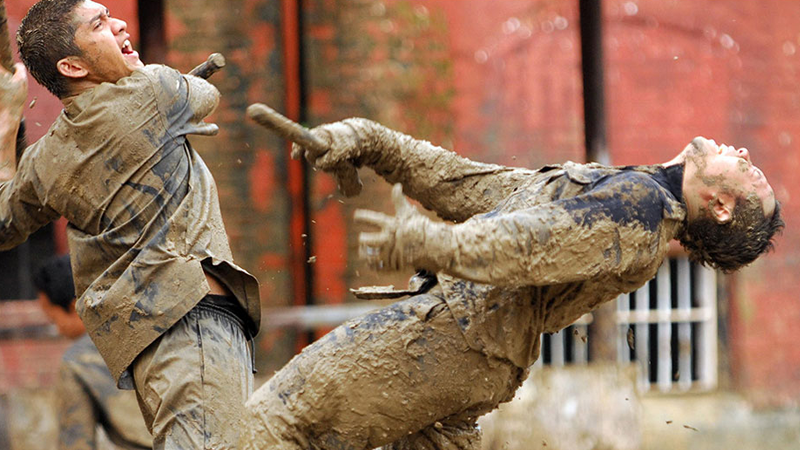 STATE EXCLUSIVES
From the delightfully warped minds that brought you THE GREASY STRANGLER comes Ant Timpson's neo-surrealistic, hilarious and thoroughly engaging COME TO DADDY, an intimate and isolated tale of Norval (Elijah Wood) who travels to a a remote cabin by the seaside to reconnect with his estranged father (Stephen McHattie).
[ACT/QLD/SA/WA ONLY]
Murderous schoolgirls, geriatric sex and possessed faecal matter abound in Fabricio Berrata's GHOST KILLERS VS. BLOODY MARY, a Ghostbusters-inspired horror/comedy about four paranormal detective vloggers who are called in to investigate a haunted school bathroom. [ACT/QLD/SA/WA ONLY]
David Gregory's riveting documentary BLOOD & FLESH: THE REEL LIFE & GHASTLY DEATH OF AL ADAMSON is equal measures career biography and true crime story of the life and untimely demise of the notorious low budget exploitation filmmaker Al Adamson. [ACT/QLD/SA/WA ONLY]
Stewart Raffill's 1994 feature TAMMY AND THE T-REX is equal measures love story, creature-feature, mad scientist flick, screwball comedy and all out insane as the brain of a murdered teenager is transplanted into a Tyrannosaurus. Starring Denise Richards & Paul Walker, this cinematic oddity is presented in an all-new 4K Restoration of a previously unreleased and gloriously gore-soaked cut for your discerning pleasure!
[ACT/QLD/SA/WA ONLY]
If you enjoy your GHOSTBUSTERS with a heavy serve of gut-busting laughs then you'll love Mike Ahern & Enda Loughman's charming and off-kilter comedy EXTRA ORDINARY, where Rose (Maeve Higgins), a gifted though reluctant medium, must embrace her supernatural abilities in order to save a local girl (and mankind) from the nefarious plans of a devil worshipping rock star (Will Forte). [ACT/QLD/SA ONLY]
Filmmaker Sandra Sciberras' THE DUSTWALKER offers up both thrilling sci-fi action and intense viral horror as a small outback town bands together to face off against a parasitical alien threat. [NSW & WA ONLY]
Award-winning shorts filmmaker Mike Green makes his feature debut with OUTBACK, an immersive and gruelling survival thriller that witnesses two Americans at odds with the harsh and unforgiving Australian outback. [NSW ONLY]
Filmmakers in peril once more only this time as they attempt to complete a cursed film in the Australian slasher classic CUT, starring queen of pop Kylie Minogue and eighties teen sweetheart Molly Ringwald, presented in an all-new 4K Restoration with director Kimble Rendall in attendance! [NSW ONLY]
FANGORIA x MONSTER FEST is proud to present the Australian Premiere of Seth Ickerman's BLOOD MACHINE, a fifty minute sci-fi odyssey scored by acclaimed synthwave maestro Carpenter Brut that follows two space hunters in pursuit of a mysterious android. This screening will be accompanied by the AFTRS SHOWCASE with a selection of short films from 2018/2019 students. [NSW ONLY]
Grief knows no bounds in the World Premiere of Aaron Warwick's BEAST NO MORE where a bereaved mother's solitary escape to the bush results in a proposition whereby she could be a mother once more but at what price. [NSW ONLY]
From eleven female voices in Australian horror comes DARK WHISPERS VOLUME 1, an anthology horror comprised of ten tales bound together with an overarching story of a young woman who inherits her mother's Book of Dark Whispers. [NSW ONLY]
When a music video shoot on the seemingly tranquil Lake Infinity fast turns to bloodshed it can only mean one thing…pure homegrown hilarity and quite possibly the most quotable film in (shot-on-video) cinematic history! Step aboard Ollie Martin's HOUSEBOAT HORROR as FANGORIA x MONSTER FEST celebrates the 30th Anniversary of this undisputed underdog of Australian cinema with a rare big screen screening off an original ex-rental VHS with exclusive pre-recorded introduction by the cast & crew from the film…you'll bar up! Our screening also includes an exclusive sneak peak at an episode from the upcoming VIDEO HOARDERS Season 2! [QLD ONLY]
Murder City's Trash peddler, Dick Dale returns with a sordid selection of the sickest, gnarliest and funniest short films from the around the darkest corners of the planet with an all-new TRASAHRAMA program. [SA ONLY]
Best-laid plans of mice and men often go awry as is the case for James (Ethan Tomas) when he returns to his hometown hoping to reconnect with his former love (Marthe Snorresdotter Rovik) but soon finds himself the centre of a perfect storm in Julius Telmer & Jevgeni Jevsikov's award-winning GREENFIELD. [WA ONLY]
For film info, session times and ticketing, visit:
http://www.monsterfest.com.au/australia
WHEN:
Thursday October 31st – Sunday November 3rd, 2019
WHERE:
ADELAIDE: GU Filmhouse Adelaide
BRISBANE:
 Event Cinemas Myer Centre
CANBERRA: Capital Cinemas Manuka
PERTH: Event Cinemas Innaloo
SYDNEY: Event Cinemas George Street
TICKETS:
Single Session Tickets
Adult – $21
Concession – $17.50
Get the most out of the Monster Fest experience and save with these festival passes:
The VIP Pass gets you all-access to all Monster Fest screenings and events from Thursday October 31st to Sunday November 3rd and includes Candy Bar discounts.
The Mini-Pass may be used for any 5 Monster Fest film sessions from Thursday October 31st to Sunday November 3rd (includes Opening & Closing Night films).
Website: http://www.monsterfest.com.au/australia
MONSTER FEST SOCIAL MEDIA:
Facebook: https://www.facebook.com/MonsterFilmFest
Instagram: https://www.instagram.com/monsterfestau
Twitter: https://twitter.com/MonsterPics
Hashtag: #MonsterFest2019