Books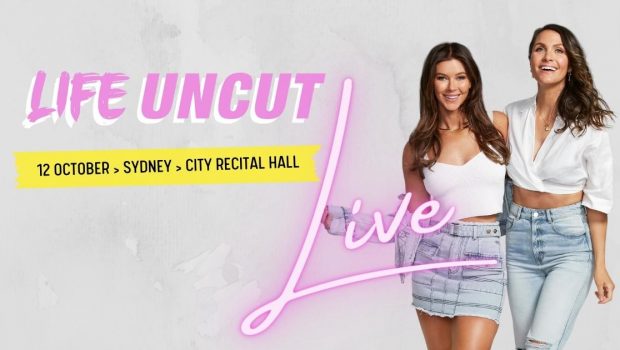 Published on August 11th, 2022 | by Adrian Gunning
FANE & PRH announce Life Uncut LIVE with Laura Byrne & Brittany Hockley
FANE ANNOUNCE LIFE UNCUT LIVE WITH LAURA BYRNE & BRITTANY HOCKLEY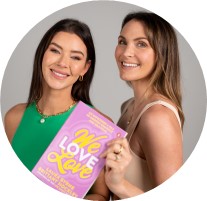 Presented by Fane, AKA and Penguin Random House Australia
Lifers, unite!
Laura Byrne and Brittany Hockley, the creators of podcast sensation Life Uncut, now bring their hugely popular take on love, life, lust and a bunch of other stuff to stage – raw, real, authentic, unfiltered and hilarious – for the very first time.
"We are so excited for our very first Live Show, it's going to be a lot of fun getting the podcast out of our bedrooms where we still record and onto a live stage. We have some very special guests lined up and a whole lot of surprises!" – Laura Byrne
Experience the laughs and the deep dives that have made them household names, the sages to a generation of Australians – and have them primed to take on the world!
Celebrating their first book, We Love Love, start this new chapter of Life Uncut up close and personal, with a signing after each show!
We Love Love is an A-Z encyclopaedia of life as Britt and Laura have lived it, full of hard-won wisdom, hilarious anecdotes, serious challenges and refreshing honesty. From attachment styles to ghosting, pregnancy loss to impostor syndrome, long-distance relationships to sexual kinks, and with some unfiltered stories from listeners thrown in along the way, Laura and Britt give their take on pretty much everything from, well, A to Z with their signature wit and authenticity.
"The live show will be everything that you've come to love about the podcast, real, authentic, unfiltered and hilarious. We have some awesome guests lined up and will cover everything from the light stuff to the deep stuff in true Life Uncut style."
LIFE UNCUT LIVE will be hosted at City Recital Hall on Wednesday October 12 at 7pm.
Tickets and event information can be found here: https://bit.ly/3djnLm0