Events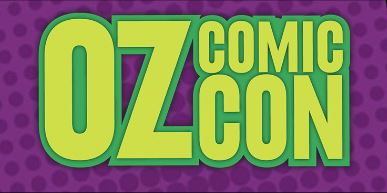 Published on August 29th, 2016 | by admin
Fan Boys and Girls Rejoice – Oz Comic Con is Back
27 Marvel motorbikes, virtual reality games, industry insiders, cosplay galore… it's an Aladdin's cave of glorious geekiness at the Sydney and Brisbane shows
Just when you thought Oz Comic-Con couldn't get ANY MORE AWESOME…a non-stop bonanza of cool, geeky and generally mind-blowing content has just been announced!
Pop culture lovers know Oz Comic-Con best for heart-stopping acting guests, amazing cosplay and comics galore…but there is more, MUCH MORE to explore on the floor. Geeks of all ages and interests will discover the best of the best at Australia's number one pop culture event – all details at http://www.ozcomiccon.com/2016/.
Key highlights include:
Sydney:
–          27 Marvel-themed Harley-Davidson motorbikes – unique and exclusive to Oz Comic-Con (and possibly the coolest display EVER), these customised motorbikes bring a new dimension to  Captain America, the Hulk, Ant-Man and Ghost Rider
–          Virtual Reality Station – Virtual Reality is the hottest new technological trend in gaming, and Oz Comic-Con Sydney is giving you the opportunity to try the tech out for yourself!
–          Nay Nay LIVE! Popular ABC kids star Nay Nay will be taking the stage at Oz Comic-Con Sydney in full Steampunk attire to the delight of children in attendance
–          Making a living online – Want to know what it takes to make a living out of your online hobbies? Bonnie Corban, Jayden Rodrigues, Meri Ambler and Mathew Mckenna (with over three million subscribers between them) are set to show the Oz Comic-Con Sydney crowd how they turned their vlogging hobbies into money making machines.
–          Voice acting takeover. Ever dreamed of a career behind the microphone? Come and listen to David J.G Doyle, Karla Wilks, Ric Herbert, Christine Wilson, Yyani Rose, Jade Fuda and James Clarke discuss their careers and give advice to aspiring voice actors.
–          Dragon Friends: A D&D Comedy Show With players from The Axis of Awesome, Good Game and Zed Town, you'll never see a funnier game of Dungeons and Dragons.
 Brisbane:
–          Cosplay Championship Panel, featuring 2016 C2E2 Global Championships of Cosplay winner Major Sam. Ahead of the 2016 Australian Championships of Cosplay national final, our five state finalists will take to the stage to discuss the process of creating their costumes and the experiences of participating in the competition. Joining the finalists on stage will be Major Sam, the 2015 Australian Championships of Cosplay winner, who went on to win the Global Championships of Cosplay at C2E2 in Chicago earlier this year.
–          50 Years of Star Trek – Star Trek is celebrating its fiftieth birthday on September 8th and Oz Comic-Con is THE place to celebrate. Hear all about the history of the show in this panel and then go and try out the Captain's Chair for yourself!
–          So You Want to Make Video Games? Do you have an amazing idea for a video game? You won't want to miss this panel! Come and hear developers from Defiant Games, Pretty Great and Spunge Games discuss their experiences within the industry.
–          Lego feature by Brisbricks – Come and watch lego masters build their creations, take part in one of the lego competitions, or just have fun in the free build area!
The fun doesn't stop there, with our celebrity guests also taking part in photograph and autograph opportunities and exclusive Question and Answer panels each day, as well as a full show floor full of exciting exhibitors and vendors.
Oz Comic-Con will be held in Sydney at the Sydney Exhibition Centre @ Glebe Island on September 10-11 and in Brisbane at the Brisbane Convention and Exhibition Centre on September 17-18.
For more information, please visit www.ozcomiccon.com.