Events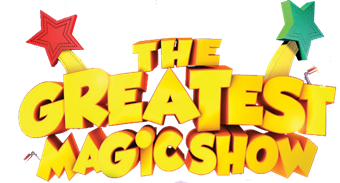 Published on March 4th, 2019 | by Admin
FAMILY FUN AT THE GREATEST MAGIC SHOW
Get Ready For… The GREATEST Magic Show!
Award Winning & Spectacular Family Entertainment!
The Greatest Magic Show is once again returning to The Melba Spiegeltent in Collingwood from 13 to 20 April as a part of the Melbourne International Comedy Festival! Featuring incredible illusions, escaping from 200m of GLAD WRAP before being covered in a bucket of slime, incredible circus artistry, and invisibly shooting a very special guest out of a cannon across the stage; these are just some of the things that make this family-friendly magic show, the GREATEST!
Plus, every single child who comes to the show will be given a free magic wand on entry… what's not to love?!
Known as The Showmen, Melbourne-based comic magicians Justin Williams (26) and Sam Hume (20) will be using their combined 15 years in family entertainment to put on this production, which is anything but a typical children's magic show.
"Justin and I have been passionate about magic and performing our whole lives," says two-time winner of the Australian Junior Championships of Magic and former Australian Champion of Close-Up Magic, Sam Hume.
"We have painstakingly put together completely original routines, bringing together a range of disciplines to deliver a show that is sure to leave an impression."
Their recent sold-out season at Fringe World in Perth, saw them winning an award for the best children's show. This was off the back of previous sold-out seasons at the 2015, 2016 and 2019 Melbourne Magic Festivals, along with celebrated performances at the Melbourne, Perth and Adelaide Fringe Festivals.
The Greatest Magic Show Melbourne season will once again feature the same energetic, unforgettable, jaw-dropping feats that have delighted revellers across the country, with a few new, added twists!  This  high-octane spectacle is filled with breathtaking illusions and loads of audience participation.  If you see one show this season, it should be this.
Sam Hume and Justin Williams, are seasoned performers in their own right, with an impressive portfolio across Australia and the world. After meeting in 2014, the pair have made a name for themselves with their unique blend of magic, comedy and theatre, and have been compared to Vegas' most iconic magicians, Penn & Teller.
The Showmen's story has been marked by success, but is not without challenges. In 2015, Sam's home – which held all of the act's apparatus, lighting and props – was destroyed in a housefire, causing the loss of $40,000 worth of crucial equipment. When the news broke that The Showmen would have to cancel upcoming gigs, they were overwhelmed by donations and support.
"The unbelievable backing from the community gave us the opportunity to start from scratch and build everything up again. We built a rehearsal studio and, with so much more space to rehearse, we have been able to create big, brand new effects and illusions" says Sam.
"When designing The Greatest Magic Show, we started by thinking of effects that are impossible – and then found a way to make them possible," says Justin Williams.
"We guarantee the people of Melbourne will once again delight in this magical experience"
With a cult following and only 7 exclusive shows available, bookings are essential for what is set to be one of the greatest shows of the year.
⭐︎⭐︎⭐︎⭐︎⭐︎
"This was without a doubt the best kids magic show we have ever seen! Hilariously funny and very clever!"
– Dianne via Facebook
⭐︎⭐︎⭐︎⭐︎⭐︎
"The look of sheer joy on my 6yo face was priceless! We loved every moment!"
– Katrina via Facebook
⭐︎⭐︎⭐︎⭐︎⭐︎
"We've been going to the Melbourne Magic Festival for 5 years now and that was possibly the best show we have ever seen!"
– Andrew via Facebook
The Greatest Magic Show is just as astonishing as it is hilarious and appeals to all ages.
SEASON DETAILS
Venue:                         The Melba Spiegeltent, 35 Johnston Street, Collingwood
Dates:                          13 to April 20 – 7 Shows only  (no performance Monday 15 April)
Time:                           2 pm
Ticket Bookings           www.spiegeltent.com.au