News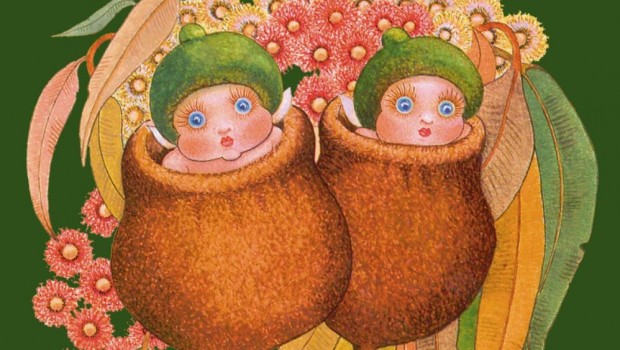 Published on April 2nd, 2016 | by admin
Family fun at Arts Centre Melbourne this winter and spring!
TREASURED CHILDREN'S BOOKS AND FAIRY TALES BROUGHT TO LIFE ON STAGE
Snugglepot and Cuddlepie, Snail and the Whale and Pete the Sheep feature in Arts Centre Melbourne's Families Winter/Spring 2016 program
MELBOURNE, FRIDAY 1 APRIL 2016 — Fans of the much-loved children's books Snail and the Whale, Pete the Sheep and the May Gibbs' classic Snugglepot and Cuddlepie will be delighted when their favourite characters are brought to life as part of Arts Centre Melbourne's Winter and Spring Families program.
The creators of The Gruffalo and Room on the Boom stage shows, Tall Stories return to Australia for The Snail and the Whale from 29 June – 10 July, their new collaboration with children's author Julia Donaldson and illustrator Axel Scheffler. Audiences will follow the tiny snail's amazing journey through the eyes of an adventurous young girl and her seafaring father.
In July, toddlers and their grown-ups get to be part of a brand new work in Dig from 5 – 9 July, created by the innovative team behind Rain. As the team dig, build and deconstruct, they will begin piecing together something truly unique that will include music, performance and an immersive visual experience. Another children's story-time favourite, Pete the Sheep will be performed at Arts Centre Melbourne's Fairfax Studio from Sat 30 – 31 July. Based on Jackie French and Bruce Whatley's quirky and quintessentially Australian picture book and imaginatively told by four performers playing shearers, dogs and sheep, it explores the challenges and rewards of being individual.
Older children and their families will be inspired by Jump First, Ask Later, an urban choreographic portrait of the streets of Fairfield, Western Sydney, performed on the 2,5 and 6 August at the Fairfax Studio. Directed by Byron Perry, the work tells the collective true stories of six young champions of the underground parkour community.
In September a stage adaptation of May Gibbs' classic Snugglepot and Cuddlepie from CDP Theatre Producers will delight the young and the young-at-heart from 17 – 25 September at the Playhouse. The gumnut babies are on a mission to see a human. On their journey to the big city they meet friends and foes including Professor Kookaburra, Mrs Fantail, Mr Lizard, Mr Frog, Mrs Snake, Mr Possum and, of course, Little Ragged Blossom.
In November, Arts Centre Melbourne and Opera Australia will co-present El Kid, a reimagining of the Three Billy Goat's Gruff powered by the glorious melodies of Bizet's opera Carmen. Designed to introduce young audiences to the wonder, passion and drama of opera, this family musical explores the courage you find when you believe in yourself.
Arts Centre Melbourne's year round Families program was launched in August 2009 and has grown in reputation to become a highly respected program. From free events to intimate and large scale theatre from some of the world's most respected companies through to a diverse range of interactive workshops, the program is robust and growing in size, scale and scope.
The Families program offers high-quality art experiences including performances, main-stage productions, workshops, interactive activities, special events, site-specific work and participatory events in welcoming and accessible venues.