Games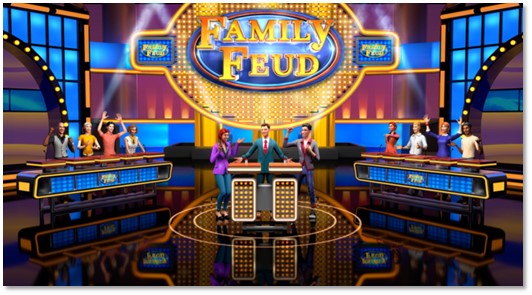 Published on October 16th, 2020 | by Admin
Family Feud Video Game Available on November 12
Today, Ubisoft announced that one of America's favorite game shows, Family Feud®, is coming to players' living rooms.* The game will be available digitally on PlayStation®4, Xbox One consoles and the Nintendo Switch™ system on November 12.*
Family Feud allows players to answer over 1,500 official Family Feud surveys and compete with up to ten players in two teams, online and through local multiplayer, with exciting new features:
Classic mode: Players can participate in Classic mode with up to five players against an AI for the authentic Family Feud experience.
Party Battle mode: This mode will pit group versus group to battle in local multiplayer.
Couch vs. Couch mode: Players can feud with players across the world in online multiplayer.
Live Show feature: In this dedicated mode for streamers, Twitch or YouTube Live streamers can broadcast their games and play with their viewers.
Character customization: Players can create characters and unlock customization items, experience points and special titles by playing more games.
For the latest news on all of Ubisoft's games, visit news.ubisoft.com