Comics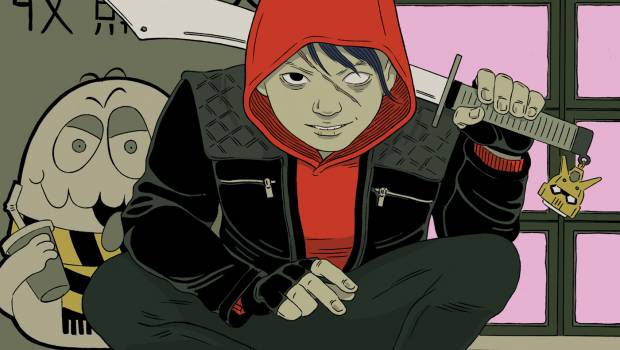 Published on December 6th, 2017 | by Dana Folkard
FAMED COMICS CREATOR ED BRISSON WRITES 'THE BALLAD OF SANG' FOR ONI PRESS!
Oni Press is excited to announce that Ed Brisson (X-Files Conspiracy, The Field, Comeback, Old Man Logan) is joining Italian artist Alessandro Micelli and colorist Shari Chankhamma (Codename Baboushka, The Fuse) for a new action/adventure series, The Ballad of Sang.
Kidnapped off the streets of the Philippines as an infant and trained as a child assassin, Sang has never had a childhood. All he's ever known is killing and the kindness of his master, Chen, the closest thing Sang has to a father. When Sang's enthusiasm botches a job, it brings the wrath of Don Minchella down on the pair, resulting in Chen's murder. Barely escaping with his own life—and with Minchella's severed arm in tow—Sang swears revenge, while every gang in the city mobilizes to return him to Minchella, dead or alive.
A propulsive blend of mature audience violence, humor, and pathos, The Ballad of Sangis for fans of cult Asian cinema such as the films of Takashi Miike and Park Chan-wook, and of comics such as Deadly Class, Big Man Plans, and Hit-Girl.
Ed Brisson is a famed creator whose career began with his self-published crime series, Murder Book, which led him to publish Comeback with Image Comics in 2012 and subsequent success with four more Image series: Sheltered, The Field, The Mantle, and The Violent. This is Ed Brisson's first Oni Press publication.
The Ballad of Sang is Alessandro Micelli's debut in the American comics market. Alessandro began working in comics with Italian publishers Coniglio Editore and Renoir Comics. He has also worked in video games and with television production companies as a concept artist. He is a member of the comics group Brand New Nostalgia, with which he published KaboomBox, a collection of short stories.
"The Ballad of Sang is a story I've been wanting to do for YEARS. Back in 2010, I'd be telling my writer friends about it while acting out scenes," said Ed Brisson. "It's something that sat for years, percolating until I could find the PERFECT artist for it, which I eventually found in Alessandro Micelli. It's a project I'm very excited about that touches on my love of cult cinema and the trashy VHS treasures of my youth. So strap in and prepare for a high-octane, balls-to-the-wall story of revenge, love, gangsters, missing arms and all-out violence!"