Games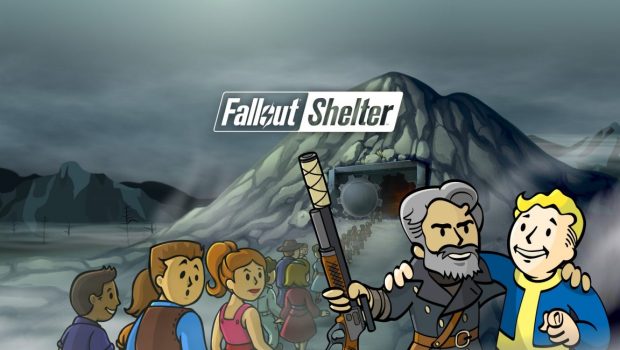 Published on February 8th, 2017 | by Admin
Fallout Shelter | Now Available for Xbox One and Windows 10 PCs via Xbox Play Anywhere
Today the massively popular Fallout Shelter from Bethesda Game Studios, the award-winning creators of Fallout 4 and Skyrim Special Edition, expands once more to a new audience, putting Overseers in control of their own Vault and an army of Dwellers on Xbox One and Windows 10. Fallout Shelter is available now as an Xbox Play Anywhere title via a free download from the Xbox Store or Windows Store.
As an Xbox Play Anywhere title, player progress is retained across both Xbox One and Windows 10, meaning users can switch seamlessly between platforms and pick up where they left off, bringing all their saves, progress, and achievements with them. The game has also been fully adapted to work with the Xbox One controller, so players can experience Vault life bigger and better, right from their TV.
About Fallout Shelter
Fallout Shelter thrusts players into the role of Overseer to build their own Vault, manage dwellers, and adventure through Fallout's iconic wasteland. Since the game's original launch in 2015, the game has continued to expand and add features, including Crafting, Scrapping, Pets, additional rooms, iconic Fallout 4 characters, and special Dweller customization options. The game's constantly growing Quest system allows Overseers to send Dwellers out into the Wasteland to abandoned buildings, decrepit Vaults, and mysterious caves to uncover legendary loot and face off against enemies like Radscorpions, Ghouls, and powerful bosses.
Players can download Fallout Shelter for Xbox One and Windows 10 from the Xbox Store or Windows Store today.
The game is also available for free on Android and iOS devices, as well as on PC through Bethesda's launcher. To download the game for these platforms, players should visit Google Play, the App Store, or by downloading the Bethesda.net Launcher at the following link: http://download.cdp.bethesda.net/BethesdaNetLauncher_Setup.exe.
For more information on Fallout Shelter, please visit www.FalloutShelter.com.
For more information on Xbox Play Anywhere, please visit http://www.xbox.com/en-US/games/xbox-play-anywhere.