PC Games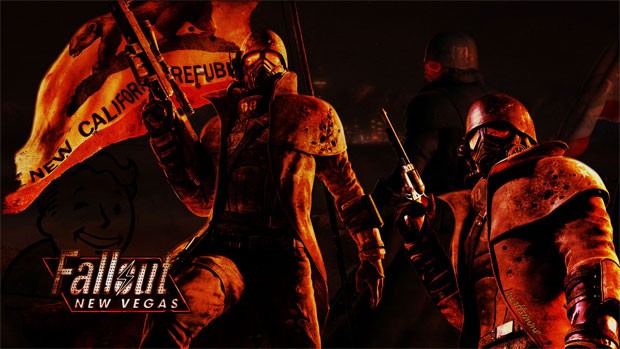 Published on September 15th, 2015 | by admin
Fallout New Vegas Review
Summary: Overall Fallout New Vegas is an amazing game and is great value for money on Steam
Fallout New Vegas Review by guest reviewer Alexander Smith
This game was originally made in 2010, so not exactly new, but still a lot of fun. It is the fifth game in the Fallout franchise, a series of games set in 2270-2290, in a parallel universe that split off in the 1950's. America and China decided to get into a nuclear war, with Europe getting in the crossfire, and obliterating the world, turning it into the post apocalypse world we all know and love.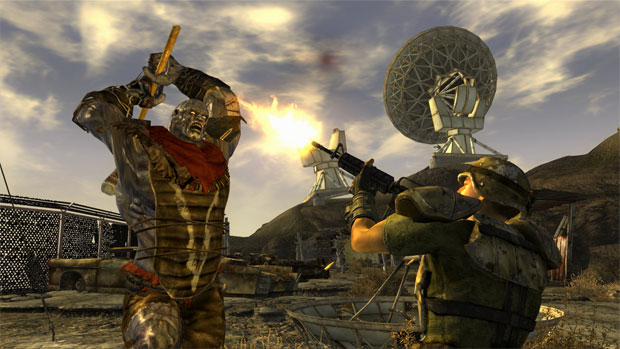 In terms of gameplay, it is a great game, with an amazing story, and the ability to kill anyone, even people vital to the story to continue. It starts off with a breathtaking opening, of the New Vegas strip, a NCR soldier shooting a bandit in all of his glory, and the final moments, a man in a stripy coat pulls a .357 revolver out of his coat, and shoots the protagonist in the head. Yes, this game is for mature audiences, as you can blow off people's heads, but you can also be passive, a trader, or even a cat burglar. The possibilities are endless, and because of this, you can play it infinite times.
The graphics were originally ahead of their time, but will seem old to people on current gen consoles or computers. You can improve them slightly depending on your computer, but it will keep the same art style of rustic and '50s. It has had an improvement on Fallout 3, the previous game in the series, but not the same level as Skyrim, Bethesda's 2011 game.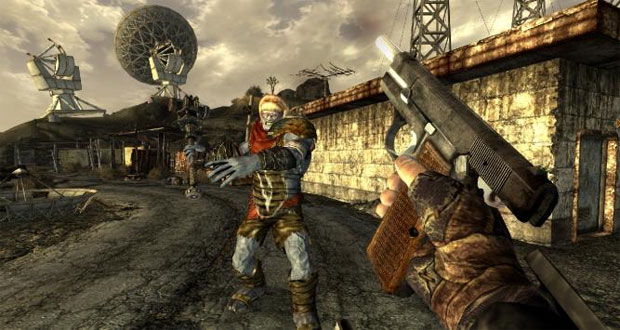 The sound is probably what makes this game a Fallout game, as long as you have headphones. The dialogue is huge, and also depends on what you make your character, or perks you decide to take. On the Pip-Boy 300, the game's menu, there is an option to listen to virtual radios, which play music from what sounds like the '30s, and the sound that guns and creatures out in the Mojave Wasteland. It's just a great experience even if you haven't played a Fallout game before.
For value, it's great. On Steam, which is what I use, the game and all DLC is $23.99 New Zealand dollars, and just the game is $11.99 New Zealand dollars, with the DLC being $6.99 each, for the three that there is, not including the $1.30 Courier's Stash, which adds items at the start, and the Gun Runner's Arsenal, which adds a new shop and new weapons. On PS3 or Xbox 360, you can pick up the game and all DLC for about $20.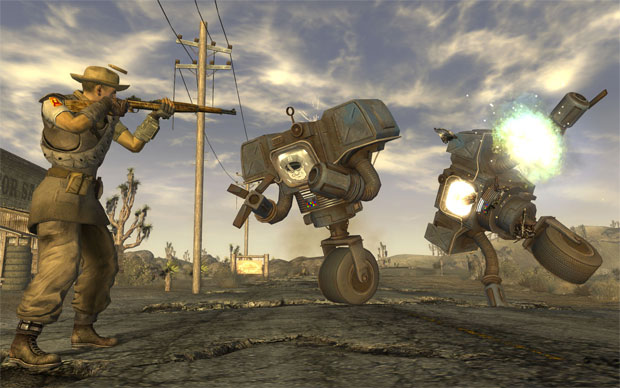 Overall, this is an amazing game, even for now, if you don't mind the graphics. The sound, value and gameplay is all great, with infinite possibilities, which is why I give it an 4.25 out of 5.