Comics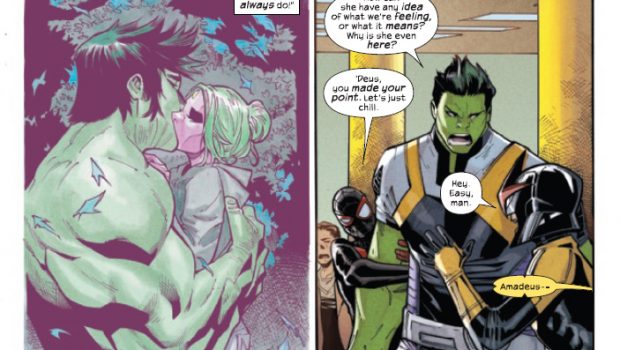 Published on July 18th, 2023 | by Tim Chuma
Fallen Friend #1 Review (2023)
Summary: Far from being a scheme to boost sales this issue celebrating the life of Ms Marvel is a sombre and reflective affair. Well worth a look if you have been following the story it relates to.
Kamala Khan (Ms Marvel) died saving the universe previously, all her friends from the Avengers and adjacent to them turn up to the local mosque her family attended to remember her. Some decide to turn up in civvies and some not. Wolverine reveals he can speak Arabic and knows what passages to recite.
Each of the people who turn up, superhero or not have their own ways of remembering her.
Normally I would not consider looking at a "death" issue of any superhero as they are usually just done for sales like the Death and Rebirth of Superman or a bunch of other characters in the 1990s when it was a fad for a while. This one does seem to be different in that the person has already passed away and her friends are dealing with her loss.
There does seem to be a finality here as at least in this storyline and the ones that it is linked to the person is not just going to reappear. Due to the multiverse in Marvel there will be another version of this character out there but not this one.
While I am not sure I would recommend this if you have not been following the events around it, the tone of this and mature way death is treated in this story does make it recommended.
Comic details:
Writer: Saladin Ahmed, Mark Waid, G. Willow Wilson
Penciler: Andrea DI Vito, Humberto Ramos, Takeshi Miyazawa
Cover Artist: Kaare Andrews
Publisher: Marvel
Published: July 12, 2023