Comics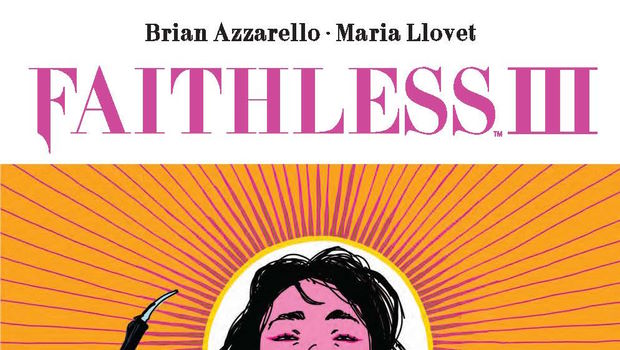 Published on April 10th, 2023 | by Chris O'Connor
Faithless III TP Comic Review
Summary: Faith's paintings made a splash in the art world but she vanished as quickly as she came and no one knows if it's a publicity stunt, a cry for help or something sinister with Louis Thorne behind her rise to stardom... who can say?
Faith's paintings take the art world by storm, but before anyone can even have a chance to process her stardom, she vanishes leaving questions on peoples tongues. Is her disappearance a carefully staged publicity stunt, the reaction of someone unprepared for a meteoric rise to stardom… or something more sinister? With Louis Thorne behind Faith's rise to stardom… it's anyone's guess.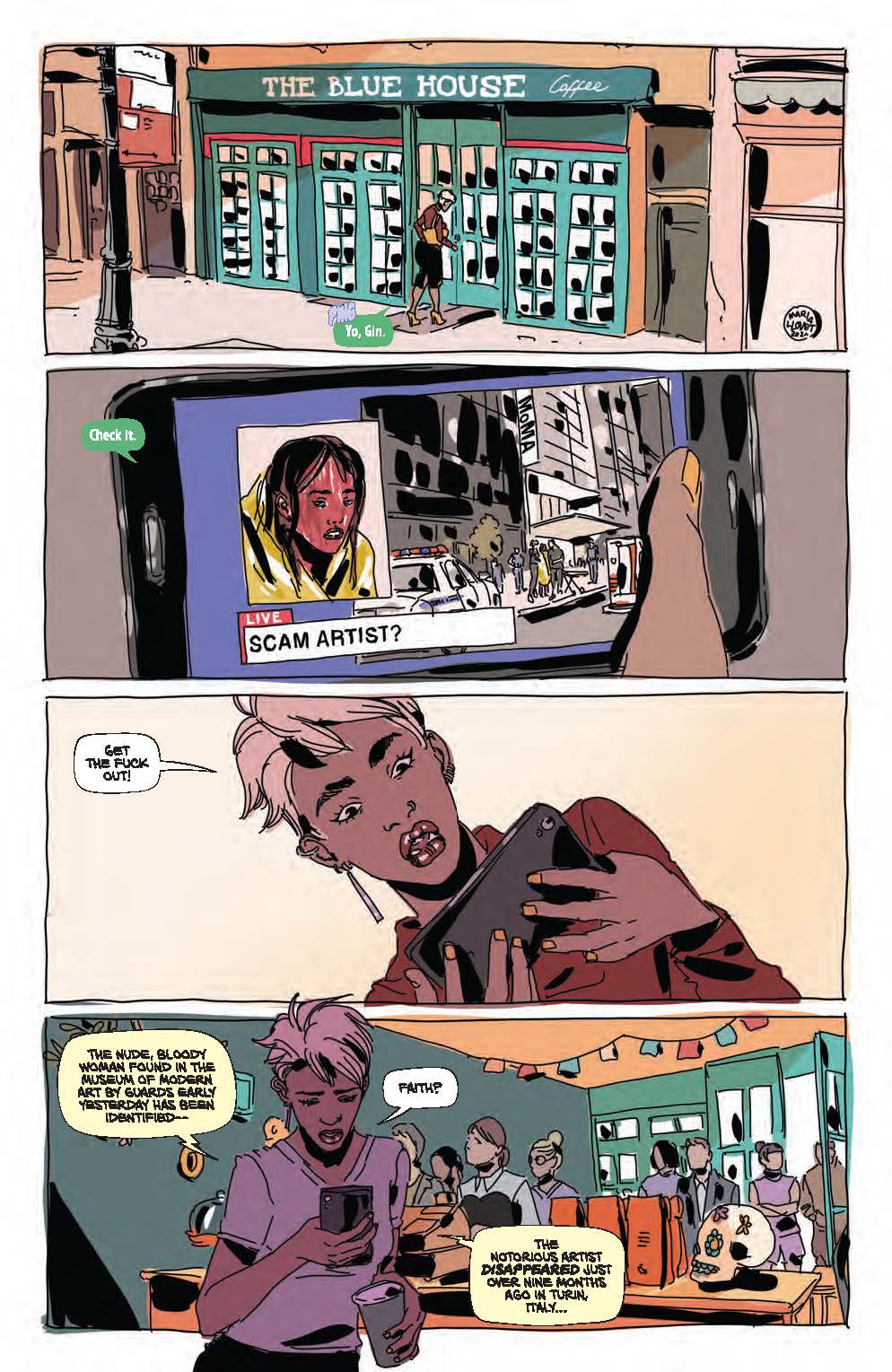 Writing
I have to say that I was a bit lost reading Faithless III. I'm not sure how much of that is due to not having read the previous two collections or the content and style itself. But despite being a bit confused as to what was going on… I did enjoy it. There's a certain surreal, avant garde feel to it all. Without former knowledge of the characters or situations I was able to (I think) get a sense of what was going on and I appreciated the mysterious feel to it all. The mix of internal and external elements makes for quite a fantastical experience. At times it feels like the whole story is Faith telling the story of the events and dipping between real events and imagined or internalised thoughts.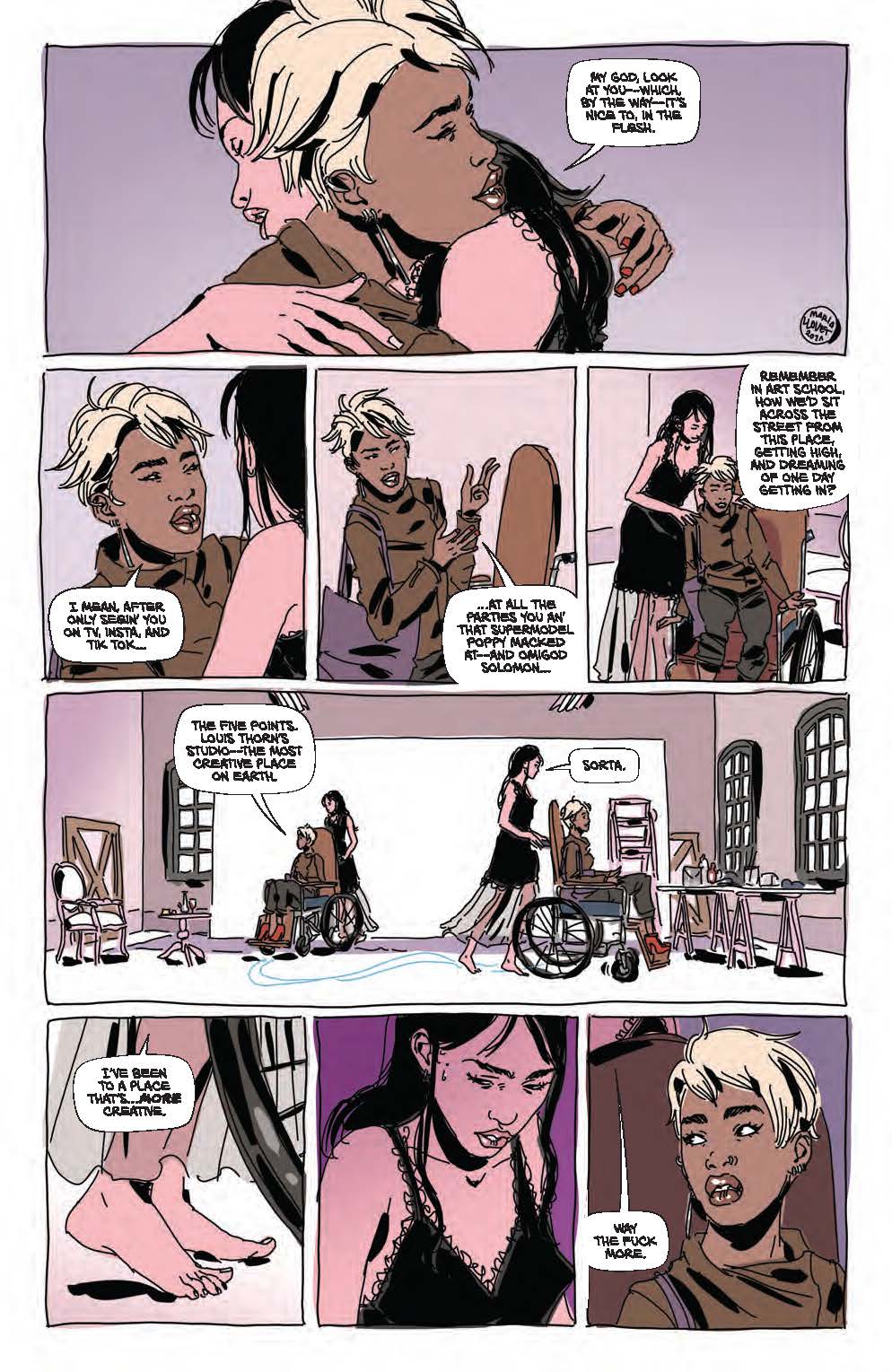 Artwork
The visuals unquestionably add to the surreal nature of the story. I'll be very clear here that this is not appropriate for younger audiences or those with a fragile constitution. There are depictions (clearly inspired by Hieronymus Bosch especially Garden of Earthly Delights given it's referenced) of carnal escapades, elements that look as though they were inspired by the works of Dante Alighieri… hellish visions of sex mixed with acts of violence. It can be confronting… but it also fits the general sense of the story… someone grappling with their sense of self, how they fit in the world or within their own life.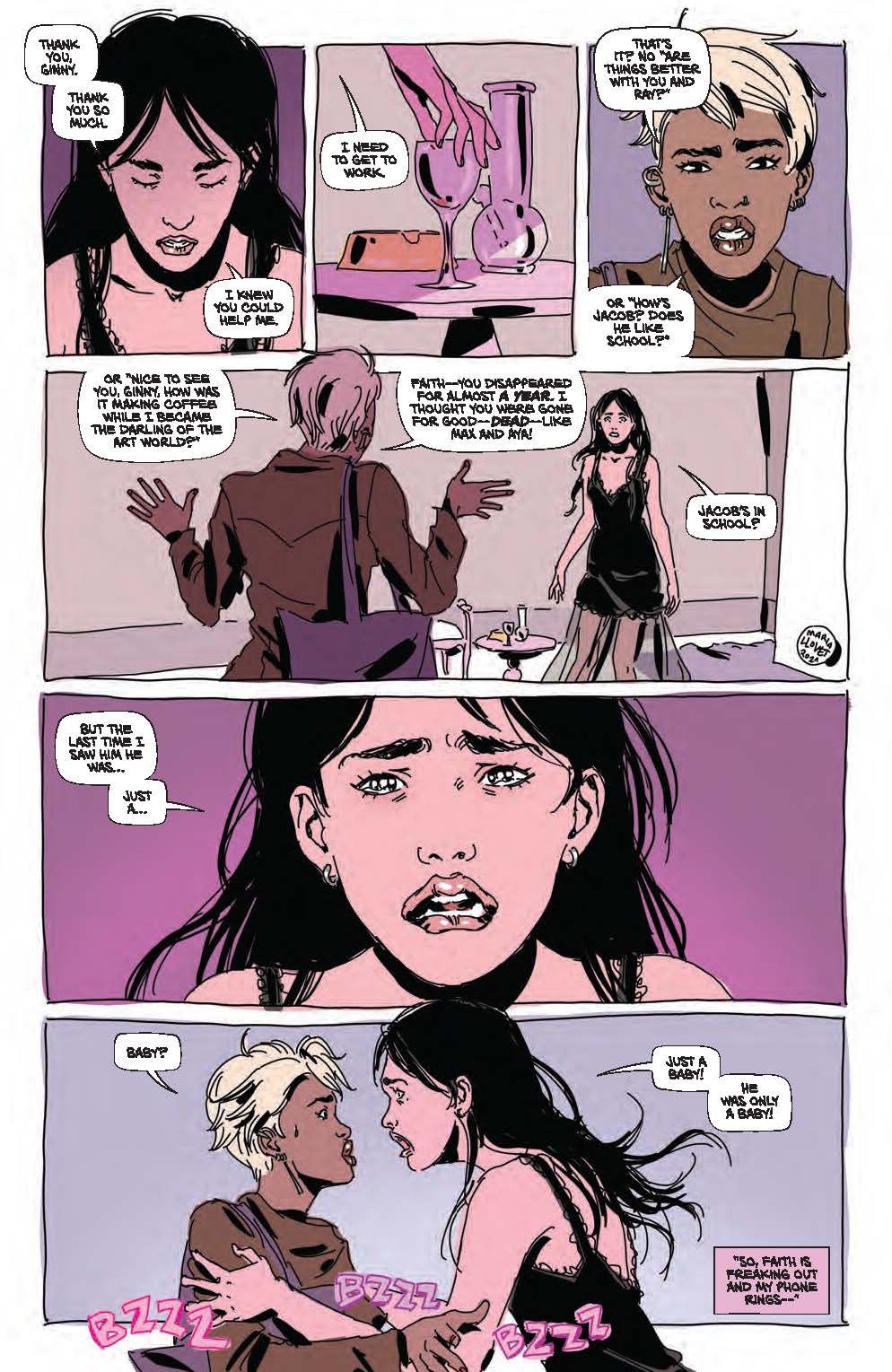 Final Thoughts
Firstly… steer clear if you are uncomfortable with depictions of sex and or horror themes. If you like your stories a little less straight forward, more surreal and perhaps darkly poetic, then this might be up your alley. Possibly try and grab the first collection and see if that is to your liking then if it is then grab the rest.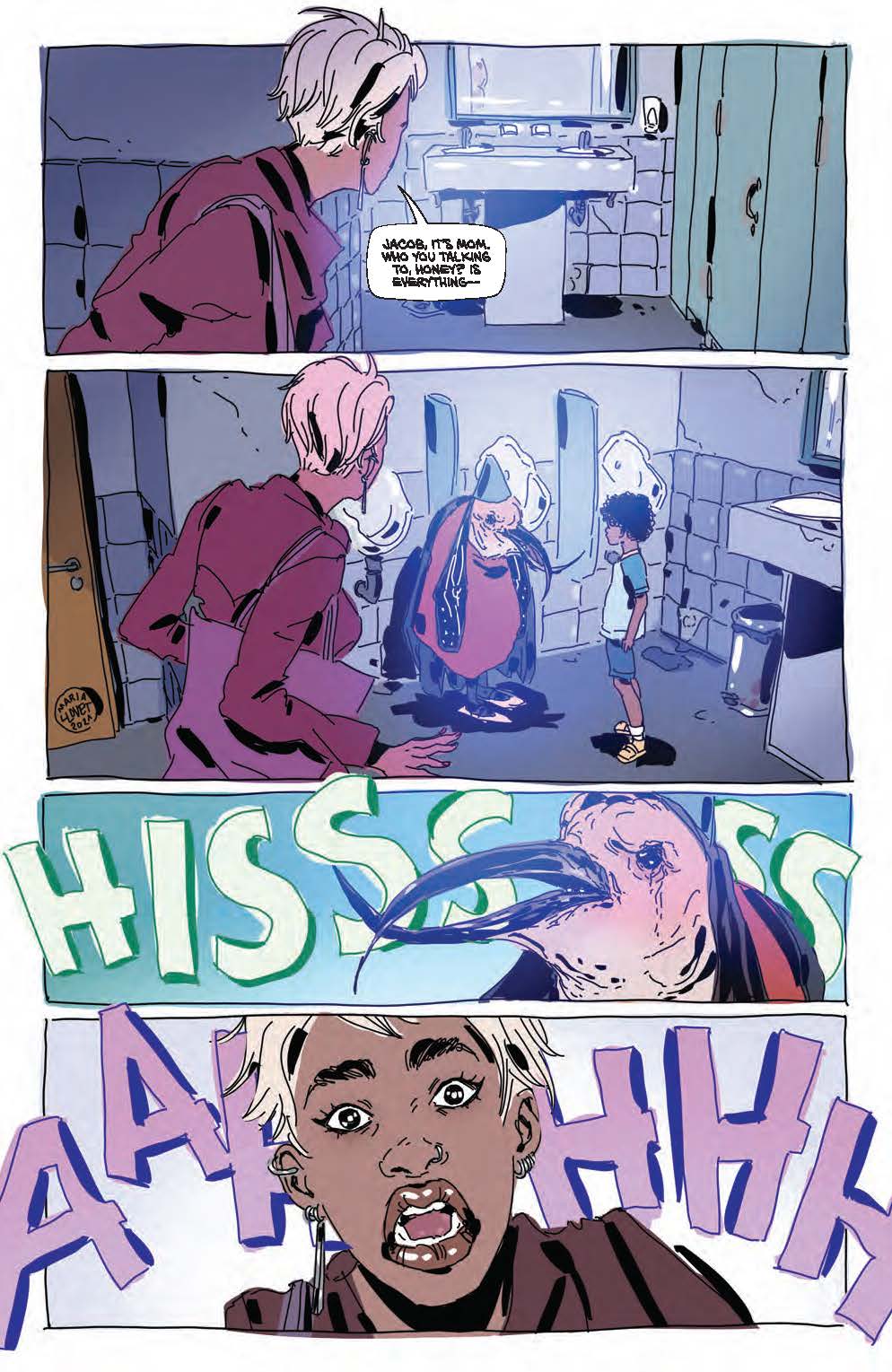 Publisher: Boom! Studios
Writer: Brian Azzarello
Artist: Maria Llovet
Cover Artist: Maria Llovet
Genre: Supernatural, Horror, Erotic
Format: 160pgs, FC, TPB
Release Date: 22nd Feb, 2023