Games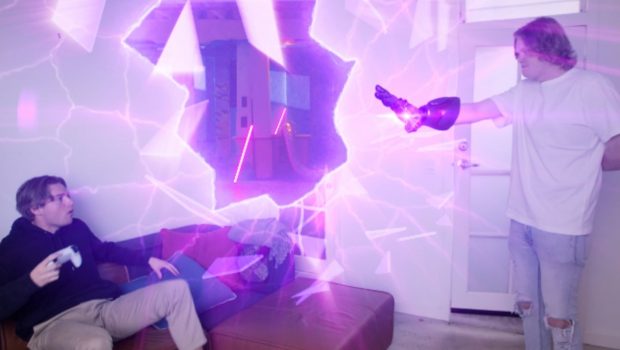 Published on June 11th, 2021 | by Adrian Gunning
FAIRBAIRN FILMS RIFT INTO ANOTHER DIMENSION FOR THE LAUNCH OF 'RATCHET & CLANK: RIFT APART'
PlayStation 5 exclusive, Ratchet & Clank: Rift Apart is out today. To mark the launch, PlayStation Australia has partnered with YouTube comedian-duo, Fairbairn Films, as they explore some of the outrageous weapons and gadgets featured in the game.
Australian larrikins Lachlan and Jaxon Fairbairn enter inter-dimensional chaos as Jaxon gets to grips with the rift-inducing Omni Glove. Things go from bad to worse as the pair test out some of the other weapons and gadgets including the Cold Snap,Topiary Sprinkler and Negatron, all featured in Ratchet & Clank: Rift Apart.
Weapons are at the heart of all Ratchet & Clank games, with the weird and wonderful keeping fans entertained throughout. The video pays homage to this, using visual effects from the developers Insomniac Games.
Ratchet & Clank: Rift Apart is the newest title to be added to the Ratchet & Clank franchise. This time around, players will have the opportunity to go dimension-hopping with Ratchet and Clank as they take on an evil emperor from another reality. For the first time ever, players will also be able to jump between action-packed worlds, and beyond at mind-blowing speeds – complete with dazzling visuals and an insane arsenal – as the intergalactic adventurers blast onto the PS5™ console.
Watch the full Fairbairn Films x Ratchet & Clank: Rift Apart content piece here.
Exclusive to PlayStation 5, Ratchet & Clank: Rift Apart Standard Edition (RRP $124.95 AUD) and Ratchet & Clank: Rift Apart Digital Deluxe Edition (RRP $139.95 AUD) are both available now on PlayStation Store and via select Australian retailers.