Blu-ray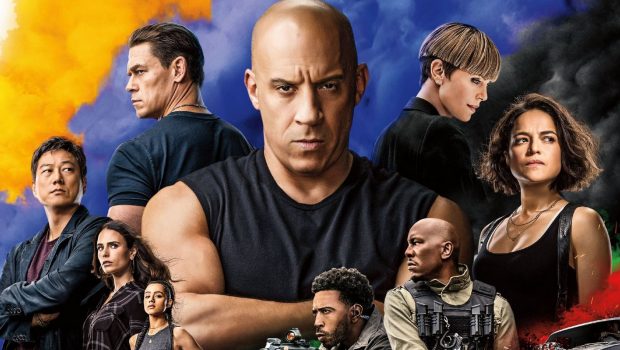 Published on September 16th, 2021 | by Andrew Bistak
F9 4K Review #TheFastSaga
Summary: F9 on 4K looks and sounds amazing, however the story is ridiculously unrealistic but somehow works in the F9 universe!
*** spoilers **
…
*** you've been warnded **
Dominic "Dom" Toretto (Vin Diesel), his family and extended family have raced around the globe since 2001 and this street racer turned Robin Hood turned government operative has kept us safe from a variety of nefarious threats. So where does the Torretto family go in film #9? The answer is space and I kid you not as Roman (Tyrese Gibson) and Tej (Ludacris) take their rocket powered car to place where no motor vehicle has gone before to destroy a satellite. But wait, there are plenty of other law defying moments of physics in this film that at times feels like you are playing with Matchbox cars… however all this unrealistic action is somehow endearing that is made more enjoyable by the actors themselves who seem to be having a blast as their characters, although Vin's character didn't get this memo as he still plays the take no sh#t tough guy which works.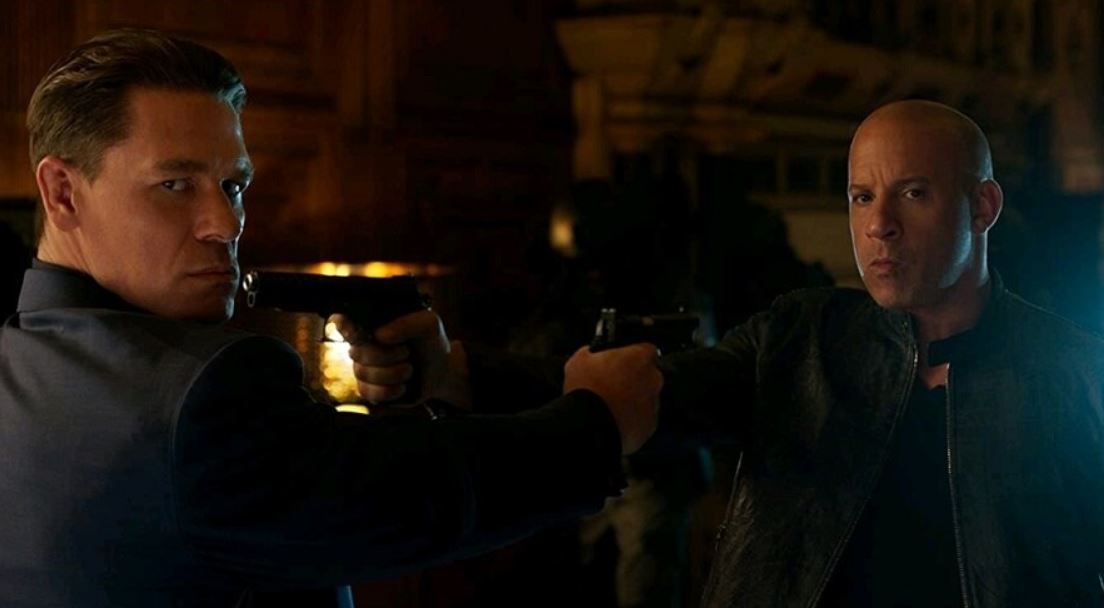 The onscreen chemistry with Tyrese Gibson and Ludacris is pure comedy gold, including one scene where Gibson thinks he is immune to bullets and begins to think he is something more than man… and the scene where a building literally collapses on Dom really makes you think that he is the actual man of steel himself. Maybe these characters are part of the Marvel Cinematic Universe but the dialogue is witty and the realistic incidental banter adds to the overall enjoyment factory. It's funny because the actors feel like they are part of this big joke, except Dom of course! The bonus gag reel confirms the fun factor for the actors as well!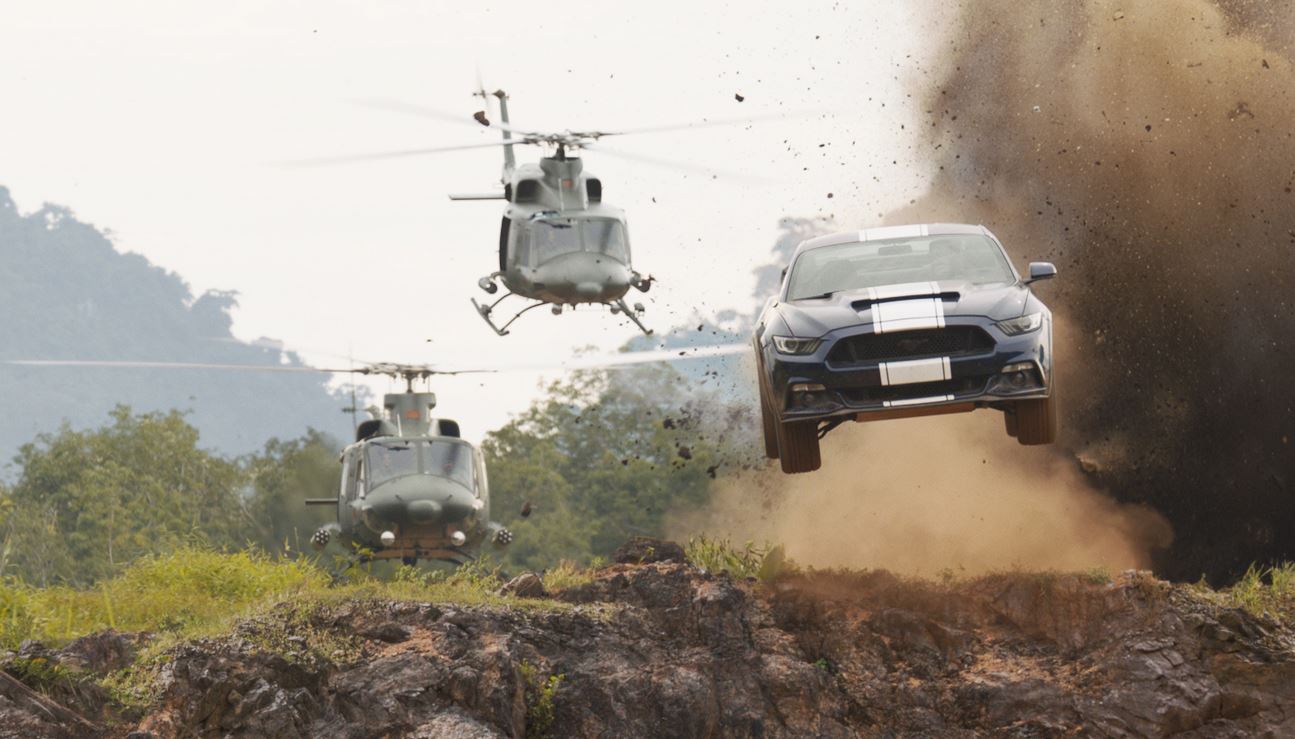 There is a story behind F9 and it's the origin story of Dom and how he became involved in cars that leads to a shocking twist that he has a younger brother called Jacob (John Cena) who Dom believes was responsible for his father's death… it would have been better if this was his TWIN brother. We also learn that Jacob was living in his brother's shadow and has been "employed" by Otto (Thue Ersted Rasmussen), a billionaire's son who wants to steal a data module that could threaten the very fabric of society and help Otto build his new world order. However in order for this to work, they need the help of previous Fast & Furious villain Cipher (Charlize Theron) to help make this plan work. Of course it doesn't and there's plenty of property destruction along the way. Thue Ersted Rasmussen and Charlize Theron are down right nasty and cliched as their villains that again works in the F9 universe.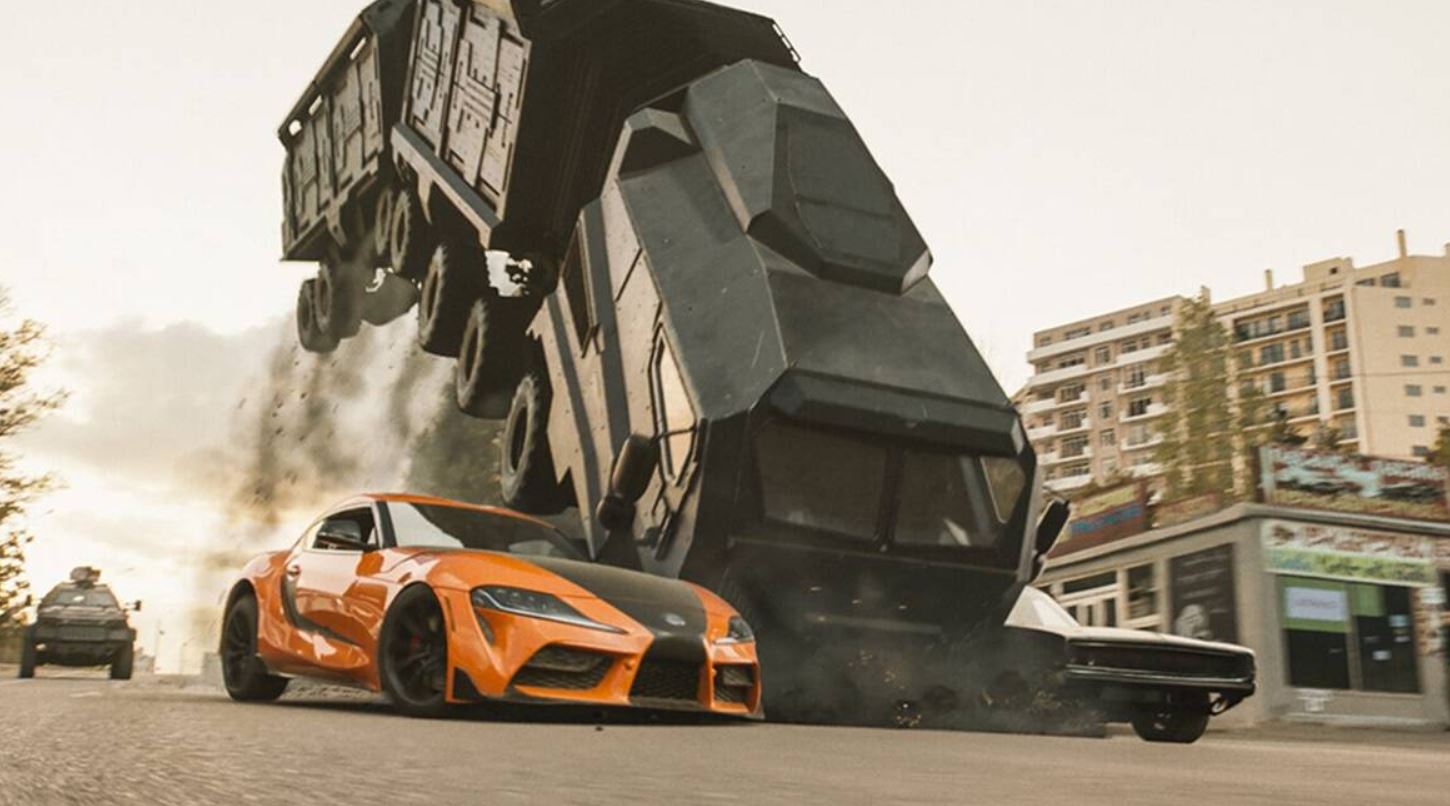 Our mysterious government clandestine agent (Mr Nobody) who is played by Kurt Russel brings retired Dom back into the picture from his country farm, into his FF family to not only stop this threat but potentially reunite their family together. And yes, we also learn that apparently Jacob has some "Norse" heritage which is why both brothers look so different. I love it!  Speaking of family, F9 is a true reunion that includes Han (Sung Kang) coming back from the dead plus Michelle Rodriguez and Jordana Brewster return as Letty and Mia. There's also a great cameo from Helen Mirren as Queenie with some fun chemistry with her and Vin Diesel. Even Lucas Black comes back from The Fast and Furious: Tokyo Drift (2006). As to the female cast, Nathalie Emmanuel as Ramsey does steal the show with her wit, including the highly amusing scene where she attempts to drive and has never held a license before.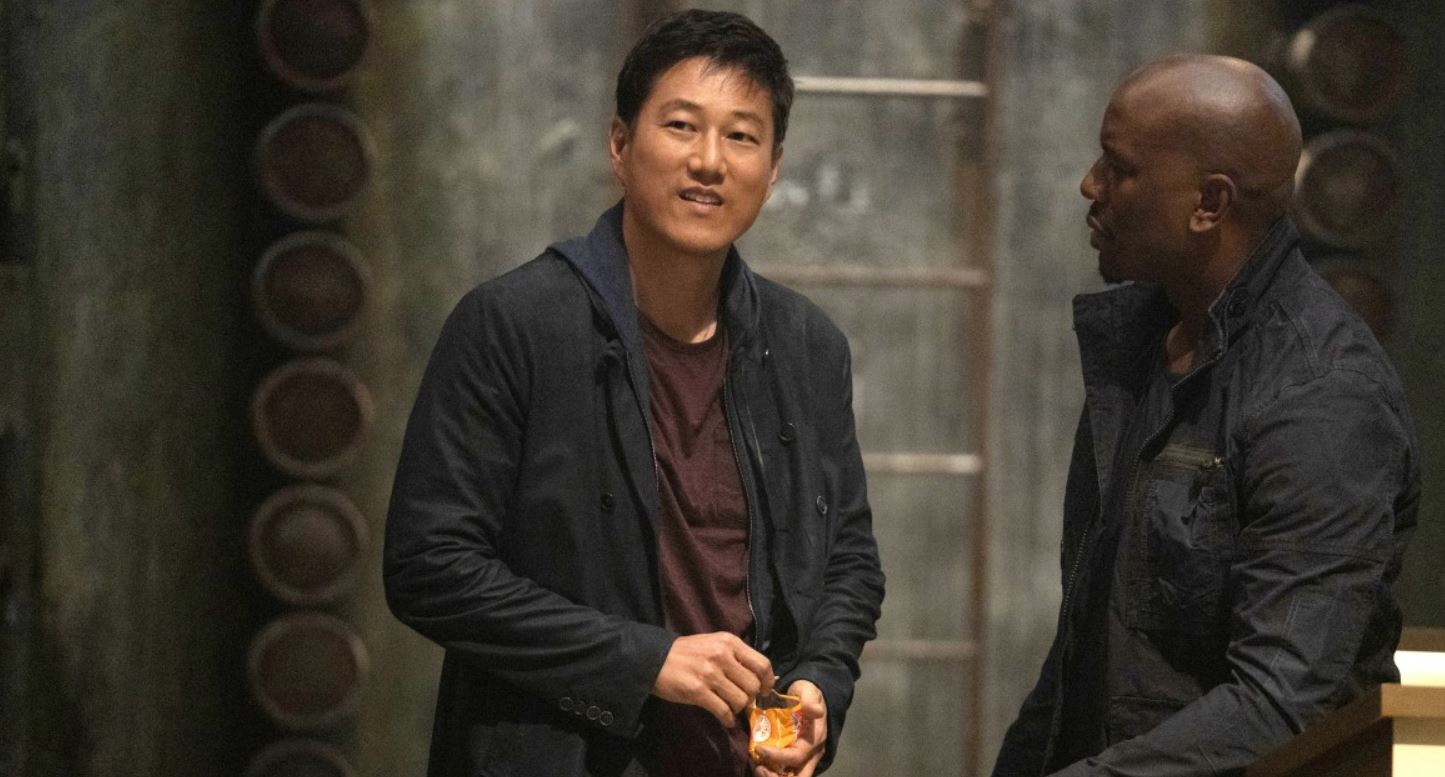 Add in lots of over the top car scenes, flying cars, rocket cars, armoured trucks and private armies and you get FF9, an amusing pop corn movie that if you can suspend your disbelief, it will give you a much needed few hours of escapism from the world of COVID-19. Best of all, it's spectacularly presented on 4k with stunning visuals and excellent audio quality that helps bring F9 to life. With that said, the stunts and special effects in F9 are fantastic!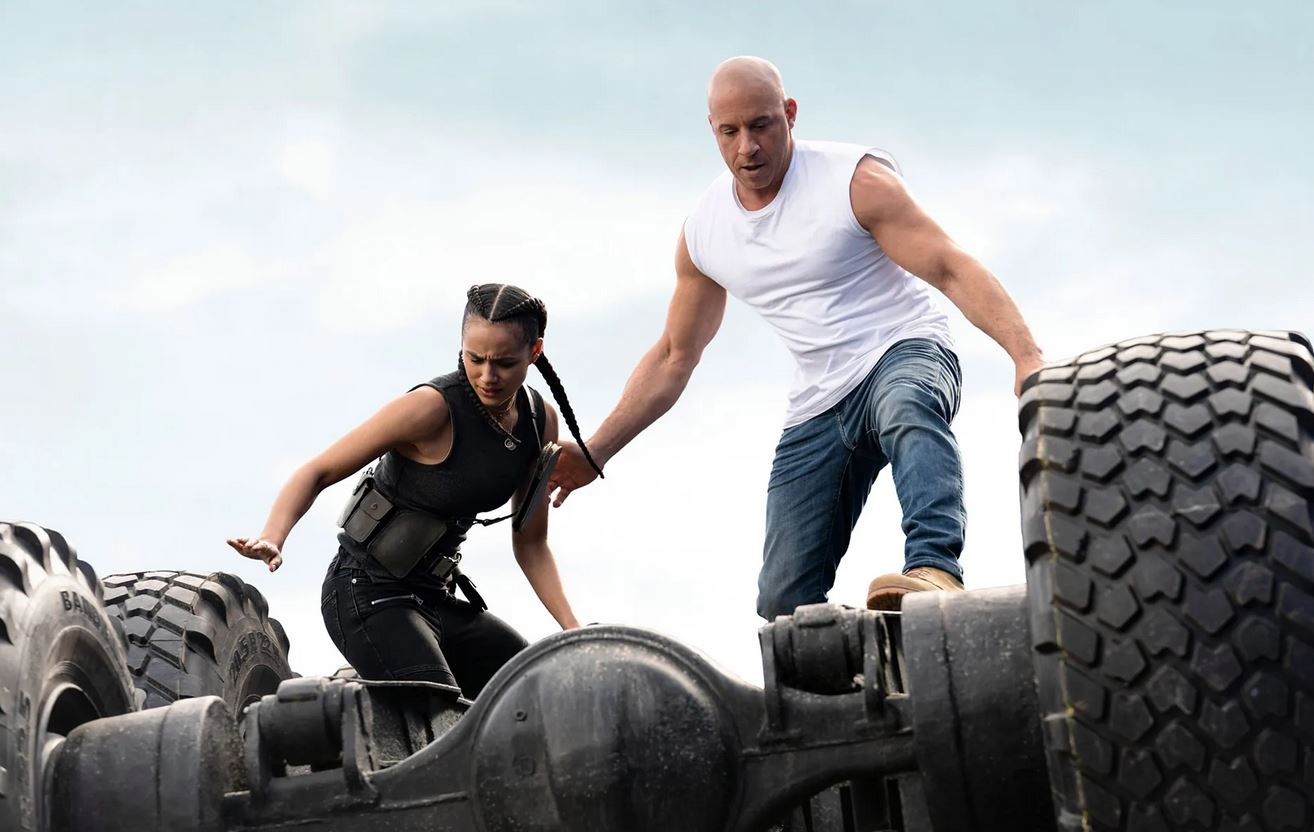 Final Thoughts?
While F9 tries to outdo what came before it which it does successfully, it does lose the realism of the first few films but kudos to the creators in reinventing the franchise and I guess that's why it has become so popular. So if you're looking for an unbelievable fun film with a cast that is also having fun plus space cars, then F9 may be the panacea to your woes!
Check it out!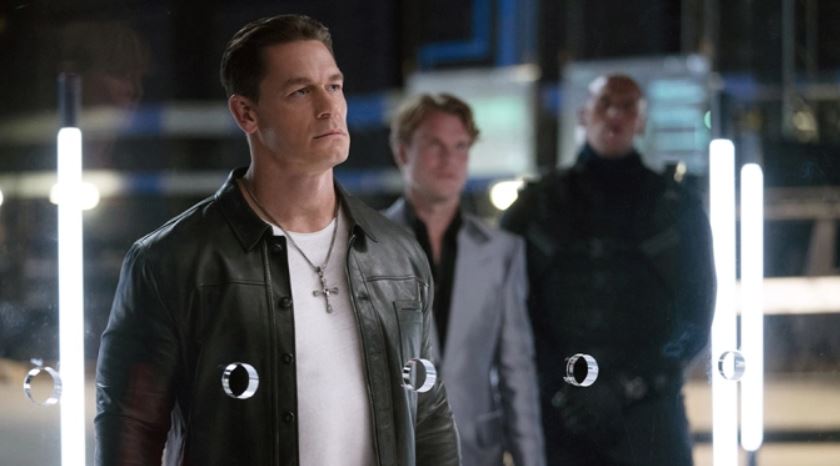 SPECIAL FEATURES

GAG REEL
F9: ALL IN
PRACTICALLY FAST
SHIFTING PRIORITIES
JUSTICE FOR HAN
A DAY ON SET WITH JUSTIN LIN
JOHN CENA: SUPERCAR SUPERFAN
FEATURE COMMENTARY WITH PRODUCER/CO-WRITER/DIRECTOR JUSTIN LIN