Games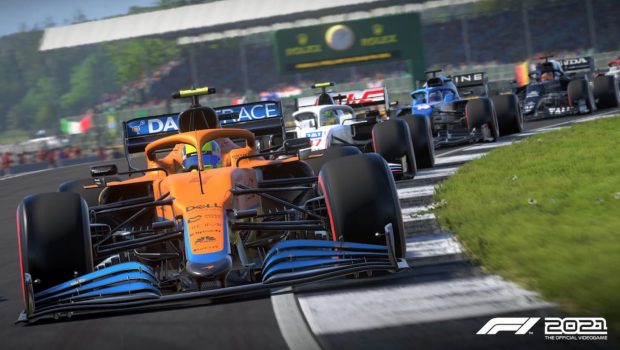 Published on October 15th, 2021 | by Andrew Bistak
F1 2021 Update – Imola Returns to F1 2021 + Special Tme-Limited Red Bull Livery
Codemasters® and Electronic Arts Inc. (NASDAQ: EA) today released the second of three F1® 2021 free circuit updates with the inclusion of Autodromo Enzo e Dino Ferrari, better known as Imola*. Red Bull's Max Verstappen won the FORMULA 1 PIRELLI GRAN PREMIO DEL MADE IN ITALY E DELL'EMILIA ROMAGNA 2021, beating his nearest rival, Lewis Hamilton, with Lando Norris a close third. Imola follows Portimao, which was added to the game last month, with Jeddah Street Circuit coming in November ahead of the Formula 1 Saudi Arabian Grand Prix 2021.
The latest update includes a special time-limited Red Bull livery, available in-game until November 15**, that featured last weekend at the Formula 1 Rolex Grand Prix 2021 in Turkey. Originally designed for the Japanese Grand Prix, the predominantly white livery takes inspiration from the legendary Honda RA 272 car, in which US racer Richie Ginther secured the company's maiden Formula 1 win at the 1965 Mexican Grand Prix. The patch also includes updates to existing car liveries and sponsors alongside further in-game enhancements.
"Last month's response to Portimao was overwhelmingly positive, and we know our players are going to love racing at Imola," said Paul Jeal, F1® Senior Franchise Director at Codemasters. "We're also thrilled that Red Bull chose F1® 2021 to help reveal their bespoke Turkish Grand Prix livery. Our studio prides itself on creating the most authentic experience possible and these special touches reenforces how closely the game is embedded into the world of Formula 1." Xbox and PlayStation players can also try F1® 2021 for free with a trial available now to download via the respective digital stores. The trial allows players to sample the opening of Braking Point alongside a Grand Prix at Monza and the opening weekend for My Team.
F1® 2021, the official game of the FIA FORMULA ONE WORLD CHAMPIONSHIP™, boasts several new features, including the thrilling new story mode, 'Braking Point', an expanded Career mode enabling two players to come together and race, and Real-Season Start with the option to jump into the championship at any point that has already occurred, adopting the real-time driver and constructor standings. For F1® 2021 news, follow Formula 1 game website and social channels on Instagram, Twitter, YouTube and Facebook.*online connection needed
**date subject to change