Games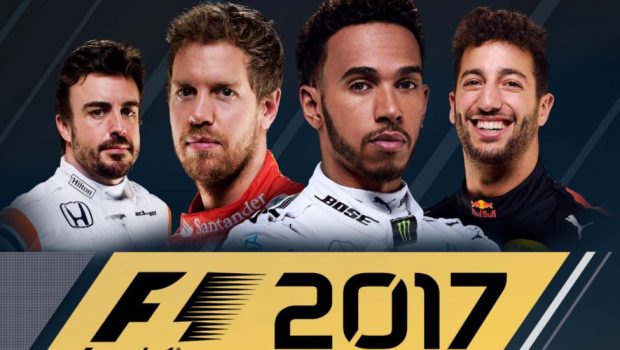 Published on June 26th, 2017 | by Admin
F1™ 2017 TO FEATURE TWO CLASSIC WILLIAMS CARS ANOTHER WILLIAMS ICON UNVEILED
SYDNEY, 26TH June 2017 – Williams has become the latest team to have iconic cars recreated in F1™ 2017, the official videogame of the 2017 FIA FORMULA ONE WORLD CHAMPIONSHIP™. Codemasters® have released a brand new trailer showcasing the two classic Williams cars, including one that was previously unannounced. The video can be viewed at https://youtu.be/ak14ThW__U4. Further classic cars will be unveiled in the coming weeks.
F1 2017 features an even deeper career mode, numerous multiplayer enhancements, and a brand new 'Championships' game mode as well as the return of classic cars. Both the 1992 Williams FW14B and the 1996 Williams FW18 will be playable in F1 2017 when it releases on  the PlayStation®4 computer entertainment system, Xbox One and Windows PC (via Steam) worldwide on August 25th 2017.
1992 Williams FW14B – Driven by Nigel Mansell and Riccardo Patrese during the 1992 Formula 1™ season, the FW14B was the dominant car in which Mansell won the Drivers' Championship, with a then record breaking nine wins in the season.
1996 Williams FW18 – The most successful car of the 1996 season, winning 12 of the 16 races, with Damon Hill triumphing eight times to Jacques Villeneuve's four, winning Hill the Drivers' Championship title, and Williams the Constructors' Championship.
Claire Williams, Deputy Team Principal, Williams Racing said: "The FW14B is one of our most iconic cars and one of my personal favourites. With Nigel Mansell behind the wheel, it was a force to be reckoned with and provided one of our greatest eras as a team in Formula One. The FW18 of 1996 is statistically our most successful ever car, winning 12 out of 16 races, six of which were one-two finishes, on our way to securing the Constructors' title. We are delighted that these cars are being included in this year's new F1 game for 2017. It is a special year for us as we celebrate our 40th anniversary, so a perfect moment to celebrate two cars that we are so proud of at Williams. We hope that gamers will love driving them as they remember some great moments from the history of our sport."
Follow Codemasters F1 games blog and social channels on Twitter and Facebook for future news, YouTube for video content, and visit the product website for additional information. Further details will be released on the upcoming game soon.