Games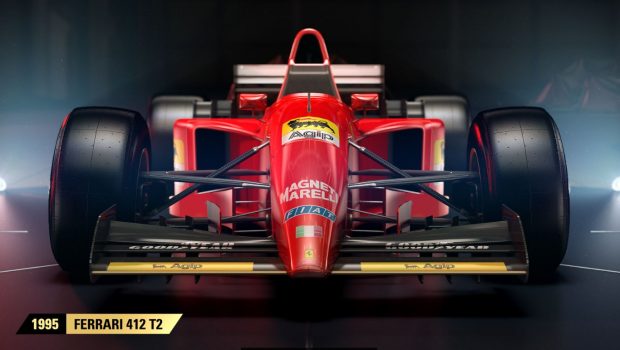 Published on June 14th, 2017 | by Admin
F1™ 2017 TO FEATURE FOUR HISTORIC FERRARIS THREE FURTHER FERRARI ICONS REVEALED
SYDNEY, 14th June 2017 – Codemasters® have  today revealed that F1™ 2017, the official videogame of the 2017 FIA FORMULA ONE WORLD CHAMPIONSHIP™, will include four iconic Ferraris from the history of the sport, as classic cars make a return to the series. F1 2017 also features an even deeper career mode, numerous multiplayer enhancements, and a brand new 'Championships' game mode. F1 2017 will release onto PlayStation®4 computer entertainment system, Xbox One and Windows PC (via Steam) worldwide on August 25th 2017.
Further classic cars will be revealed in the coming weeks.
1995 Ferrari 412 T2 – as driven by Jean Alesi and Gerhard Berger during the 1995 Formula 1™ season. Alesi won the Canadian Grand Prix in this classic car for his first and only race win, as the team accumulated 73 points to take third place in the Constructors' standings. Notably, it is the last car to be powered by a V12 engine.
2002 Ferrari F2002 – During the 2002 season, this was driven by Michael Schumacher and Rubens Barrichello, the F2002 is one of the most successful Formula One™ cars of all time, winning 14 out of 17 races in 2002.
2004 Ferrari F2004 – In the 2004 F1™ season the F2004 continued the run of success the team had enjoyed since 1999. With Michael Schumacher and Barrichello again at the wheel, they won the team's sixth straight Constructors' Championship and Schumacher his fifth straight Drivers' Championship (his seventh overall). It remains one of the most dominant cars in the history of the sport, winning 15 out of 18 races, recording 12 pole positions and many lap records that have stood up until the new 2017 season.
2007 Ferrari F2007 – best known for providing Kimi Räikkönen with his first World Championship title as he partnered Felipe Massa, with the car winning 9 out of the 17 races in the 2007 season.
Follow Codemasters F1 games blog and social channels on Twitter and Facebook for future news, YouTube for video content, and visit the product website for additional information. Further details will be released on the upcoming game soon.