News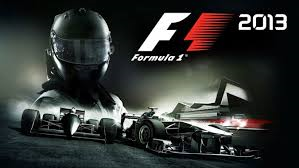 Published on October 8th, 2013 | by admin
F1 2013 Launch Trailer
Sydney – 8th October – Fans can see F1 2013 in action in a stunning new launch video. Showcasing the game's latest step forward in visuals, which deliver the ultimate immersion in the 2013 season, alongside ground-breaking new classic content the launch trailer is now playing at http://youtu.be/h7S4JoLImlY
F1 2013 players will get more from their game with RaceNet, Codemasters' free online community hub. RaceNet will power regular community challenges, which recently began with a Time Trial event in Korea where players compete to set the best time on online leaderboards around the circuit in dry conditions in a Williams car. Each entrant will earn 1000XP which can go towards unlocking rewards, including in-game helmets.
RaceNet also enables players to set up Custom RaceNet events. Players can set their own Time Trial scenarios, choosing circuit, weather conditions, car and duration of the event, and challenge their RaceNet friends to compete to set their best time on leaderboards. RaceNet also includes visual stats and game progress updates and every F1 2013 player with a RaceNet account will receive the 1976 Ferrari 312 T2, as starring in the film Rush. Gamers can sign up to RaceNet today at www.racenet.com.
The F1 2013: Classic Edition features bespoke box art and expands the game with 1990s Content and Classic Track Packs. Classic content is introduced by legendary broadcaster Murray Walker and can be experienced in a range of game modes, including split-screen and online multiplayer.
F1 2013 is further improved and enhanced with wide-ranging technical and gameplay improvements. New Scenario Mode pushes gamers to complete realistic FORMULA ONETM challenges and earn awards for quick-fire racing, whilst mid-session saves allow players to complete a full GRAND PRIXTM weekend at their own pace. An expanded Young Driver Test, based on the real world event set at Abu Dhabi's Yas Marina, eases novices into the world of FORMULA ONE and includes a range of challenges to enable players to master elite driving techniques. F1 2013 makes another dramatic leap forward in graphical quality, setting the benchmark for how good a racing game can look, and improved driver AI behaviour will further immerse players in unique FORMULA ONE races.
To get all the latest F1 2013 news straight from the studio, race over to www.facebook.com/formula1game or follow the team on twitter at www.twitter.com/formula1game.