Games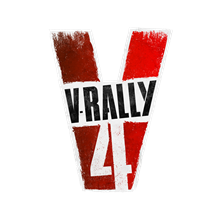 Published on August 31st, 2018 | by Admin
EXTREME-KHANA MODE PRESENTED IN NEW V-RALLY 4 VIDEO!
Sydney, Australia – 31st August 2018 – Bigben and Kylotonn Racing Games are proud to reveal the last of V-Rally 4's 5 disciplines: Extreme-Khana.
Check out the trailer here, demonstrating the precision and talent needed to master these courses which mix spectacle and sensation.
Extreme-Khana is the most demanding and spectacular discipline in V-Rally 4: drivers must complete acrobatic courses as quickly as possible while providing the best show they can and not making a single mistake. Dominating these challenges requires well-rounded drivers, well-versed in all disciplines: the precision of drifting, the combativeness of rallycross, and the speed of rally.
In the dunes of the Sahara, across the docks of South Africa, amid the shipping containers of an abandoned warehouse in Michigan, or across the tarmac of Nellis Air Force Base, players will need to spend hours training in order to master the cars and tracks.
Fans who physically pre-order V-Rally 4 will receive the exclusive Ford Shelby GT500, a heavily boosted car that can be used in Extreme-Khana.
In V-Rally 4, each discipline offers a unique and different driving experience. The game also allows racing fans to put their skills to the test and to learn new driving techniques. This versatility will be of great use in Career Mode, which lies at the heart of the game's experience and takes drivers around the world. 
V-Rally 4 will be available 6th September 2018 on PlayStation®4 and Xbox One. The game will also be available on Nintendo Switch™ at a later date. 
V-Rally 4 is available for review on PlayStation®4 and Xbox One. If you are interested, please let me know with your preferred platform. 
Official site: www.vrallygame.com