Blu-ray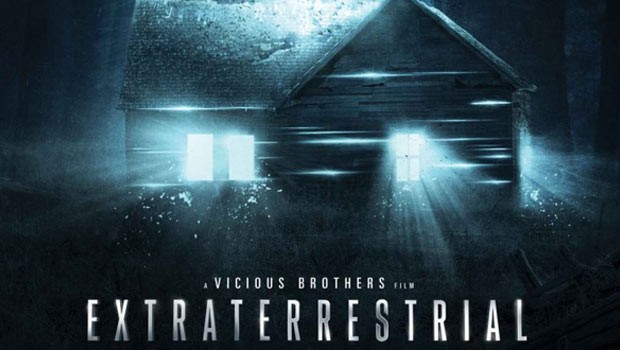 Published on May 3rd, 2015 | by James Wright
Extraterrestial Blu-ray Review
Summary: Extraterrestial is aliens meets teen horror!
Extraterrestial is a sci-fi horror about a group of friends who unwittingly stumble upon an alien species that has catastrophic consequences for them. The story starts when April (Brittany Allen) organises a trip to her family cabin in the woods with her friends and what was supposed to be short, fun and memorable holiday, turns into a game of life and death.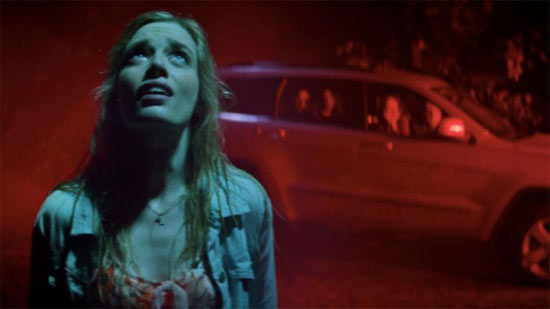 The catalyst commences when a fireball shoots over the cabin and explodes in the woods where the group decides to investigate what caused this. Upon arrival, they discover that it was an alien craft and that its inhabitants may still be alive. From here, Extraterrestial turns into the classic horror slasher genre as these teens find themselves the hunted by the creature that may very well be from another world. Also, there's a really fun "probe" in the film as well!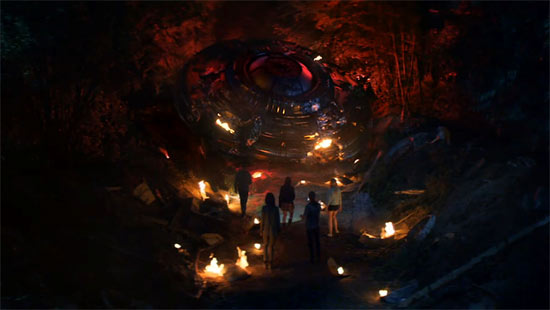 Like similar films of the genre, the story is a little over the top with some clichéd and cheesy dialogue thrown into the mix that at times can be a little amusing. The acting in the film is just as clichéd with some of the actors overacting, especially with the various frights that director Colin Minihan employs. There's also a few great twists thrown into the mix and the special effects are quite decent for a low budget film.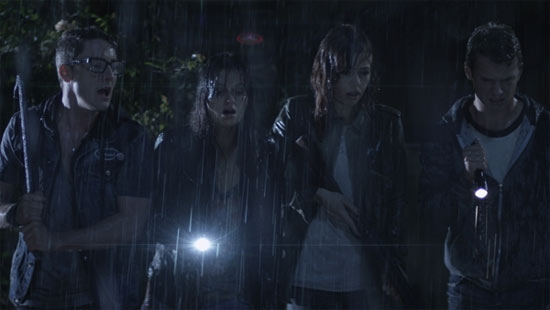 Needless to say, it's an interesting take on the horror genre, especially by throwing in an alien to the mix. Sure, it's a little bit of a hit and miss but overall, I actually enjoyed the refreshing take on the horror genre. The story is outrageous as is the acting and if you want some mindless fun than Extraterrestial ticks all the right (some would say wrong) boxes!
Director – Colin Minihan
Film Genre – Sci-Fi
Label – Pinnacle Films
Audio – English (DTS-HD 5.1)
Aspect Ratio – 1.78:1
Region Coding – B (Blu-Ray)
TV Standard – PAL
Rating – MA15+
Year of Release – 2014
Primary Format – Movies/TV – Blu-Ray
Reviewer – James Wright