Games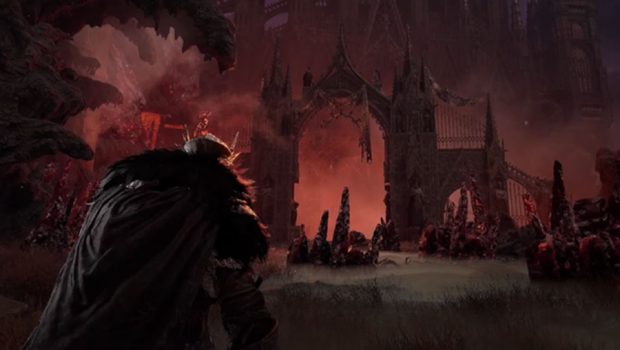 Published on August 23rd, 2023 | by Adrian Gunning
Extended Story Trailer for Lords of the Fallen Revealed at Gamescom
HEXWORKS, a CI Games studio, has unveiled an all-new Extended Story Trailer for its highly anticipated, dark-fantasy action-RPG, Lords of the Fallen. Releasing Friday 13th October, the upcoming game acts as a full reboot for the franchise, and is available to pre-order now on PS5 and Xbox Series X.
Watch the Story Trailer here.
Taking place more than a thousand years after the events of the first game, The Lords of the Fallen introduces an all-new adventure in a vast, interconnected world, more than five times larger than the original game. An expansive RPG experience – filled with NPC quests, compelling characters, and rich narrative – players will need to create their own hero before tackling the immersive single player campaign. They will also have the option to invite a second player to join their adventure in uninterrupted online co-op – a new feature for the franchise.
Powered by Unreal Engine 5, Lords of the Fallen can be pre-ordered now, and is available in three editions – Standard, Deluxe and Collector's (details below). 
Standard Edition includes:
Deluxe Edition (physical and digital) includes:
Lords of the Fallen game
Dark Crusader Starting Class – brandish the Dark Crusaders' iconic ensemble, including Isaac's devastating Longsword, throwing knives, full armour set, and amulet*
100 Page Digital Artbook – featuring exclusive illustrations of beautifully horrific artwork spanning the world of Lords of the Fallen
Digital Soundtrack – lose yourself to the haunting harmonies of Mournstead with the full OST, composed by the celebrated Cris Velasco and Knut Avenstroup Haugen
3D Model Viewer – view every in-game character model in high-resolution detail
Collector's Edition (physical only) includes:
Lords of the Fallen game
19cm Dark Crusader Figurine – admire this renowned warrior in all his glory with this finely detailed 19cm figurine
Metal Display Case – display your Dark Crusader figurine in this striking metal display case, complete with LED mood lighting and remote control
Collector's SteelBook – featuring an exclusive design
Dark Crusader Starting Class* – brandish the Dark Crusaders' iconic ensemble, including Isaac's devastating Longsword, throwing knives, full armour set, and amulet
100 Page Physical Artbook – featuring exclusive illustrations of beautifully horrific artwork spanning the world of Lords of the Fallen
Digital Soundtrack – lose yourself to the haunting harmonies of Mournstead with the full OST, composed by the celebrated Cris Velasco and Knut Avenstroup Haugen
3D Model Viewer – view every in-game character model in high-resolution detail
Double Sided Poster & Art Cards
Pre-orders for all editions include the following:
Exclusive Bronze, Silver and Gold Armour tincts
3x XP items
5x HP items
5x MP items
*Immediate access granted to items that otherwise can be found late game in all versions of title