Films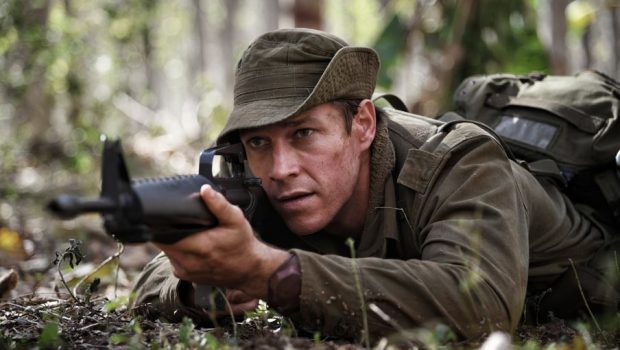 Published on April 24th, 2019 | by Damien Straker
Explosive First Trailer for DANGER CLOSE: The Battle of Long Tan Released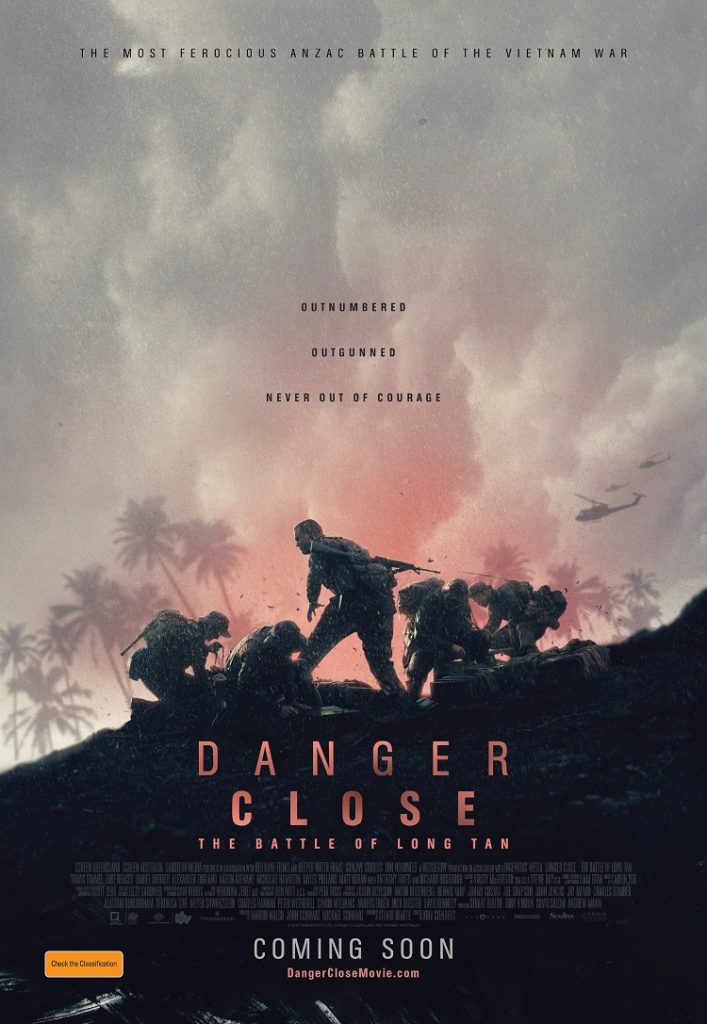 Ahead of the national release in cinemas on August 8, 2019, Transmission Films unveils the trailer for the upcoming epic feature film DANGER CLOSE: THE BATTLE OF LONG TAN, inspired by the true events.
Starring an A-list Australian cast including Travis Fimmel (Vikings), Luke Bracey (Point Break, Hacksaw Ridge), Daniel Webber (The Punisher, The Dirt), Nicholas Hamilton (IT), Stephen Peacocke (Hercules, Me Before You), and Richard Roxburgh (Breath, Rake), DANGER CLOSE: THE BATTLE OF LONG TAN is directed by Kriv Stenders (Red Dog), from a script by Stuart Beattie (Pirates of the Caribbean: The Curse of the Black Pearl, Australia).
One late afternoon in 1966, in the pouring rain, amid the mud and shattered trees of a Vietnamese rubber plantation called Long Tan, Major Harry Smith and his dispersed company of 108 young and mostly inexperienced Australian and New Zealand soldiers are fighting for their lives. They're holding off an overwhelming enemy force of 2,500 battle-hardened Viet Cong and North Vietnamese soldiers. This is their untold story.
DANGER CLOSE: THE BATTLE OF LONG TAN is a nail-biting and dramatic exploration of war illustrating heroism, mateship and the sacrifice of battle.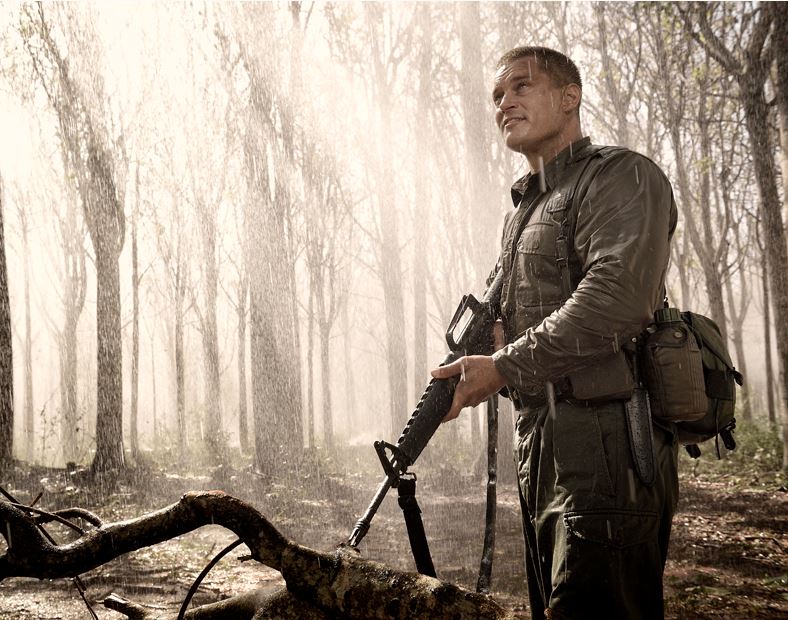 "The Battle of Long Tan is an incredible and inspiring ANZAC story. To see the battle portrayed on screen for the first time is a heart pounding and emotional experience for audiences. The passion and expertise of the filmmaking team has made this movie an instant Australian classic," said Transmission Films Joint Managing Directors Andrew Mackie and Richard Payten.
"Making this film has been the greatest filmmaking challenge of my career so far and I am so proud and thrilled with the extraordinary work of my dedicated team both behind and in front of the cameras. It is truly an epic movie, made with the kind of ambition, scale and scope that is rarely possible in this country. I am honoured to have had the opportunity to tell this significant and remarkable Australian story and to be finally sharing it with audiences," said Director Kriv Stenders.
"Making Danger Close: The Battle of Long Tan was truly a once in lifetime experience. Every single person involved brought their absolute best work in service of this incredible story. From the heads of departments, actors to the background performers, there was a sense of purpose and satisfaction of knowing we were telling an Australian story that will be around for many years to come," said Deeper Water Films Producers Michael Schwarz and John Schwarz.
"It has been a long journey for us to realise this film but it has been an even longer journey for audiences waiting to see a contemporary ANZAC story immortalised on screen. Sadly, it has been more than 30 years since our last epic Australian war films; GALLIPOLI in 1981 and THE LIGHTHORSEMEN in 1987. Through this film we wanted to help modernise our ANZAC narrative and create our new ANZAC myths and legends by honouring an entire generation of Vietnam Veterans," said Producer Martin Walsh.
DANGER CLOSE: THE BATTLE OF LONG TAN was shot on location in South East Queensland, transforming paulownia plantations in Kingaroy and Nerang into the battle ground in South Vietnam.
Queensland Premier Annastacia Palaszczuk said she was proud of Queensland's film industry but DANGER CLOSE: THE BATTLE OF LONG TAN is special. It created 120 jobs for crew and almost 1500 extras but is important for other reasons.
"The ultimate aim of a home-grown film industry is to tell our own stories. The Battle of Long Tan is one of those – a part of our history that deserves to be told," said the Premier.
DANGER CLOSE: THE BATTLE OF LONG TAN is releasing in Australian cinemas on August 8, 2019.
http://www.transmissionfilms.com.au/films/danger-close-the-battle-of-long-tan
https://www.facebook.com/transmissionfilms/
https://twitter.com/transmission
https://www.instagram.com/transmissionfilms/?hl=en
#dangerclosemovie