Games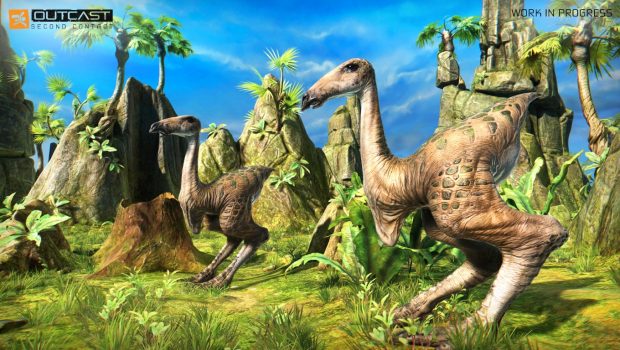 Published on June 26th, 2017 | by Admin
Explore the Worlds of Adelpha Episode 2 – Shamazaar
Sydney (AUSTRALIA) June 26th, 2017 – Bigben and the studio Appeal have released the second episode of the "Adelpha Series" of videos that invite you to travel through the world of Outcast. Outcast – Second Contact, the remake of the legendary Outcast, will be released this spring on PlayStation®4, Xbox One and PC.
After visiting the snow-covered lands of Ranzaar in the first episode, now Cutter Slade sets off to explore a hot and humid part of Adelpha. Known for its temples, Shamazaar is a holy land for the inhabitants of this alien planet. Follow the adventures of our hero through his latest mission reports. 
Watch the previous video episode here.
Outcast – Second Contact is the complete remake on PlayStation®4, Xbox One and PC of the cult game Outcast. The first 3D open world in the history of video games and a true pioneer of the modern action-adventure genre, the original game won over 100 awards, including adventure game of the year.
Take on the role of Cutter Slade, an elite soldier with a strong character, sent to an alien planet as Earth's last chance. Explore an awesome world that merges science and magic, explore exotic native cities, take on formidable enemies and try to uncover the secrets of an advanced civilisation. Make the right choices in a living world that has its own ecosystem, because the fate of two universes depends on your success.
Outcast – Second Contact will be available this spring on PlayStation®4, Xbox One and PC.