Games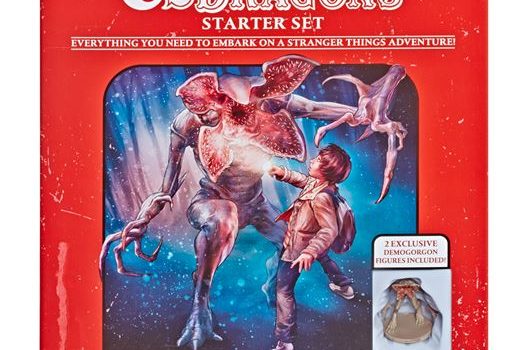 Published on July 1st, 2019 | by Admin
Explore the Upside Down with the D&D Stranger Things Starter Set!
Launch your own adventure into Stranger Things Season 3 next Thursday 4 July with the Dungeons & Dragons Stranger Things Starter Set! Join the gang on their journey into the Upside Down with a bespoke Stranger Things adventure book (written by Mike Wheeler) that mimics the same game they played right at the start of Season One.
The Starter Set is the perfect entry point to roleplaying games for millions of fans across the world. Whether you're new to D&D, searching for your next adventure or a hardened veteran who wants to feel like a kid again, the Stranger Things Starter Set has something for you.
Includes:
1 x Stranger Things adventure book
1 x D&D rulebook
5 x Stranger Things character sheets
6 x dice
2 x Demogorgon figures (1 x paintable).
Pricing and Availability

The Stranger Things Dungeons & Dragons Starter Set is available from Zing and EB Games for AUD$38.
Want to learn more about the Dungeons & Dragons Stranger Things Starter Set? Join the Dragon Friends in their Starter Set stream this week! Details are:
Time: 7:00pm AEST