Games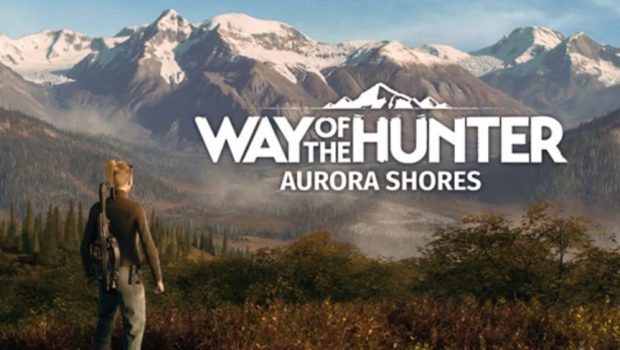 Published on February 21st, 2023 | by Andrew Bistak
Explore the Shore: New Way of the Hunter DLC Aurora Shores Releases on the 23rd!
Become a graduate of the Wildlife Trooper School on February 23rd (February 24th AEDT)! Protect the natural resources of Aurora Shores as you explore untouched nature and choose from a broad selection of hunting equipment to score the top trophies – Alaska and all its natural wonders await. Experience Alaska's breathtaking landscapes and the diverse wildlife in the upcoming expansion for Way of the Hunter: Aurora Shores!
The Aurora Shores DLC for Way of the Hunter is coming to PC, PlayStation 5, and Xbox Series X|S on February 23rd , 2023 (February 24th 2023 AEDT).
As a newly graduated Wildlife Trooper, your mission is to preserve the region's natural resources. Immerse yourself in the untamed wilderness and encounter 14 different species, from Kodiak Bears to Roosevelt Elk and beyond. As a trooper, it's up to you to manage the delicate ecosystem by controlling the population of certain species for the benefit of others. Discover the diverse beauty and open-world habitats of Aurora Shores, from verdant grasslands to soaring mountaintops and lush rainforests. Despite the harsh Alaskan winter, the region boasts breathtaking landscapes year-round. Explore the Nianuk Rise peaks and the sprawling Aivuk Rainforest, and be captivated by the idyllic charm of this unique wilderness.
Watch the trailer here: https://youtu.be/ZZJzMNMnMR0
Free DLC content available
With the Aurora Shores DLC comes a free content patch for the Way of the Hunter base game, which introduces a new weapon class: Crossbows! These are the perfect weapons to hunt silently without disturbing other animals in the vicinity.
Also completely free is the UTV DLC, which was released on January 19th, claim your free ride here:
Steam: https://thqn.net/woth-utv-steam
Xbox: https://thqn.net/woth-utv-xbox
PlayStation: https://thqn.net/woth-utv-psn
Way of the Hunter – Aurora Shores is coming soon to PC, PlayStation®5, and Xbox Series X|S. The base game of Way of the Hunter is required to play. Way of the Hunter is available now for PC, PlayStation 5, and Xbox Series X|S.