Games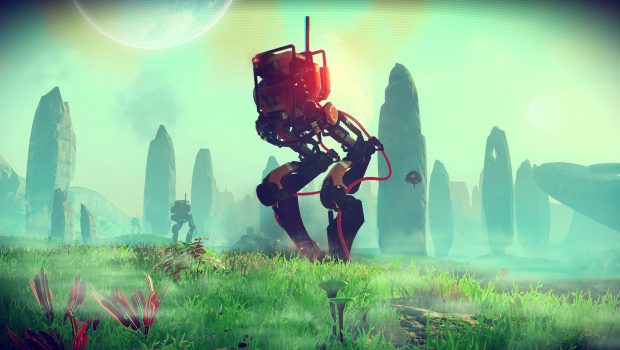 Published on August 5th, 2016 | by Admin
Explore, Fight, Trade & Survive – A Guide To The Galaxy In No Man's Sky on PlayStation 4
With just five days to go until you can get your hands on the PlayStation 4 console exclusive, No Man's Sky. PlayStation Australia today presents the No Man's Sky 'Guide to the Galaxy', a brand new look at the limitless possibilities available to players as they embark on their journey to the centre of the universe.
Click here to watch the No Man's Sky 'Guide to the Galaxy' video, which wraps up the four key pillars of one of the most expansive and anticipated titles of the year. On August 10th, players will finally be able to EXPLORE a universe of possibilities, FIGHT for their place amongst the stars, TRADE their way through the galaxy, and SURVIVE a universe of hostility.
Sean Murray and the team at Hello Games has created the science-fiction game set in a near-infinite, procedurally generated galaxy. There are 18,446,744,073,709,551,616 planets in the universe. If you visit each one for a single second, it will take you 585 billion years to see them all.
No Man's Sky lands on PlayStation 4 this August 10th, 2016 for RRP $99.95 AUD. You can find out more information about No Man's Sky here.