Games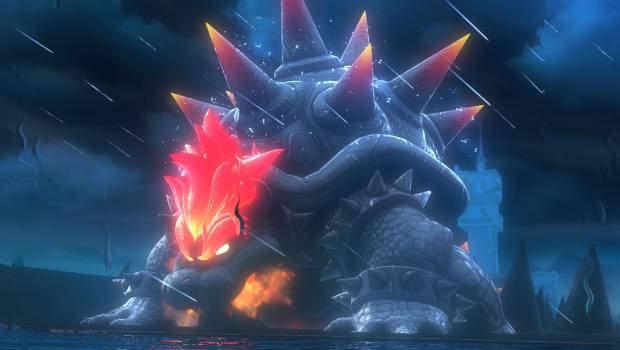 Published on February 12th, 2021 | by Adrian Gunning
EXPLORE A WORLD OF MARIO FUN TOGETHER IN SUPER MARIO 3D WORLD + BOWSER'S FURY, LAUNCHING ON NINTENDO SWITCH TODAY
Join Mario, Luigi, Peach and Toad on a quest to save the Sprixie Kingdom when Super Mario 3D World + Bowser's Fury launches today on Nintendo Switch. Rescue the Sprixie Princess and her followers in this enhanced version of Super Mario 3D World, and team up with unlikely ally Bowser Jr. in the all-new game mode Bowser's Fury.
In the Super Mario 3D World part of the game, players can adventure through a whirlwind of colourful courses with friends and family wherever they may be, now with both online* and local** co-op multiplayer for up to four players, taking on the roles of characters like Mario, Luigi, Peach and Toad. Each character plays differently, so players can choose the one that matches their style.
Utilise power-ups like the Super Bell and Double Cherry to chase down Bowser and his cavalcade of minions. Stamps are back and gain a brand-new use in Super Mario 3D World + Bowser's Fury, thanks to Snapshot Mode. Line up your perfect shot, decorate the background with Stamps gathered in Super Mario 3D World and then say cheese. Also, new amiibo figures for Cat Mario and Cat Peach will launch as a double-pack alongside the game***. The Cat Mario amiibo grants players the ability to transform into an invincible White Cat form while the Cat Peach amiibo causes helpful power-up items to appear randomly.
In the new free-roaming 3D game mode Bowser's Fury, players must team up with Bowser Jr. to put a stop to his dad's furious rampage. Playing as Mario, they will need to run and jump across a series of islands to collect the mysterious Cat Shines, and battle against the colossal Fury Bowser whenever he emerges from the water. Pass a Joy-Con** to a friend and play in local co-op, with one player taking control of Bowser Jr. directly to assist Mario in his hunt for the Cat Shines.
Super Mario 3D World is back, with both local and online multiplayer, a range of gameplay enhancements and the addition of Bowser's Fury, a brand-new free-roaming 3D adventure. In Super Mario 3D World, play as Mario, Luigi, Peach or Toad and use a plethora of returning Super Mario series power-ups and unique items such as the Super Bell. In Bowser's Fury, complete different 3D platforming challenges to collect the Cat Shines and stop the terrifying Fury Bowser. Super Mario 3D World + Bowser's Fury launches for Nintendo Switch today