Games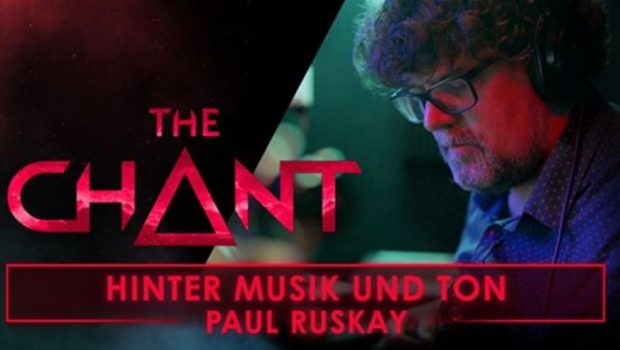 Published on September 15th, 2022 | by Adrian Gunning
EXPERIENCE THE PSYCHEDELIC SOUNDSCAPES OF THE CHANT
Watch an exclusive interview with Paul Ruskay, Audio Director and Mike Skupa, Creative Director of The Chant, – a single-player third person cosmic horror action adventure game due to ship on November, 3rd – that discloses the not-so-conventional creative process behind the music and sound design of the game.
Developed by Brass Token and published by Prime Matter, The Chant´s players will experience immersive audio in an atmosphere heavily influenced by the 1970s, including original experimental electronica composed and designed by the well-known artist.
Paul Ruskay has been a leading audio producer of music and sound design for the video game, film and advertising industries for the past 26 years.
WATCH THE TRAILER HERE
Human beings respond to fear in a physical way, particularly when playing a cosmic horror action adventure game. What to expect sonically from The Chant is a mix between paying a homage to the classics but keeping things feeling fresh.
Unorthodox approach
The Chant is a colourful supernatural horror game that uses experimental soundscapes to amplify dread and tension in gameplay. Equally important is the soundtrack's analogue feel, which allows players to travel to the natural environment where the game takes place – remote Glory Island on the edge of the Pacific Coast.
Knowing well how to invoke horror, Paul has been deeply influenced in this game by cult horror classic soundtracks from the 70s.
According to the Audio Director, it was easy to get excited about The Chant. "The references were very compelling to me, this was a fun project to explore creatively". Ruskay goes on to say that Mike Skupa has been a great collaborator throughout the project, guiding the process towards the 70s and 80s classic horror movies, while also striving to achieve an original atmosphere that stands out from the rest.
Free jazz drum parts, sections where music is better left out altogether to ensure that players feel on the edge, and creature sounds, help to further enhance the immersive experience and boost the setting of the game to be even scarier.
The Chant is a cosmic horror action-adventure game developed by Brass Token and published by Prime Matter, launching on Xbox Series X/S, PS5 and PC on November 3rd.