Games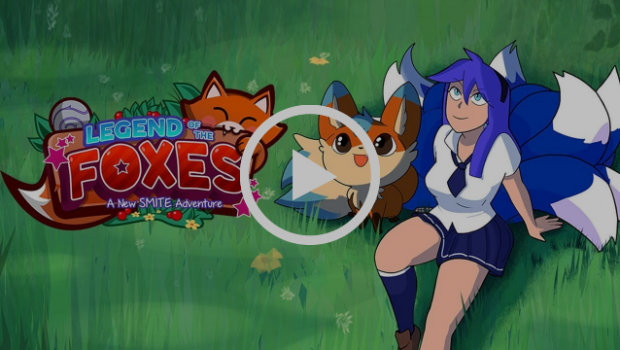 Published on February 8th, 2018 | by admin
Experience SMITE as an Anime for a Limited Time
February 8, 2018 – Melbourne – Jump into Adventure and witness SMITE like you've never seen it before! Da Ji and the Legend of the Foxes transports players to a colorful realm, complete with anime inspired artwork, where they'll defeat relentless waves of enemies. Lending her talents to this new experience is renowned voice actress Cristina Vee (Sailor Moon, Pokemon, and Hunter x Hunter), who stars as the Adventure's main character Senpai Da Ji.
"The SMITE Goddess Da Ji is very well known for her seductive and intimidating nature," said Cristina. "Working on my first SMITE Adventure was so much fun, and I think we've created something that both SMITE fans and anime fans alike will really enjoy!"
Da Ji needs help defending the sacred fox from waves of various enemies. Surviving the ninja hordes will pit players against one of the epic bosses in an exciting battle. No two Adventure playthroughs will be the same as each bossfight is randomized, with more bosses being added each patch. With every victory, players will level up and earn in-game rewards to help their progress. Plus, they will get a chance to unlock one of the 4 adorable Skins for Ratatoskr.
Da Ji and the Legend of the Foxes will be free for all SMITE players with the option of purchasing the Senpai Bundle. Players that purchase the Bundle will receive the Exclusive Senpai Da Ji skin for Da Ji, as well as several in-game items to customize their SMITE experience.
Da Ji and the Legend of the Foxes will be available on Tuesday, February 13th for PC Players and Friday, February 16th for both Xbox and PS4. With fast gameplay, random encounters, and a great cast of characters, this is a limited time SMITE Adventure that veterans and new players alike can enjoy with their friends. Players can watch the official video here and read the full details on the adventure website here.
For all the latest news on Da Ji and the Legend of the Foxes, tune in to the SMITE Showcase Show at 4:00 pm EST today on www.twitch.tv/hireztv, and be sure to follow the developers on Twitter @SMITEgame.