Blu-ray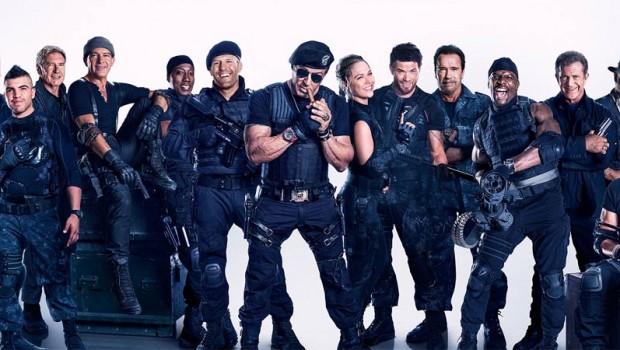 Published on December 22nd, 2014 | by admin
The Expendables 3 Blu-ray Review
Summary: The Expendables 3 is a fun movie filled with the greatest assortment of action stars from across the globe that is clichéd and forgettable at the same time
The Expendables 3
Director – Patrick Hughes
Actors – Sylvester Stallone/Jason Statham/Harrison Ford/Arnold Schwarzenegger/Mel Gibson/Wesley Snipes/Dolph Lundgren/Randy Couture/Terry Crews/Kelsey Grammer/Antonio Banderas/Ronda Rousey
Film Genre – Action
Label – Roadshow
Audio – English (DTS-HD 5.1)
Subtitles – English
Running Time – 131
Aspect Ratio – 2.40:1
Region Coding – B (Blu-Ray)
TV Standard – PAL
Rating – M
Year of Release – 2014
Primary Format – Movies/TV – Blu-Ray
Reviewer – Peter Bourke
Following the same formula of the previous two films, The Expendables 3 returns viewers to the same B-movie action territory that brings together a large assemble of both classic and new Hollywood adventure heroes lead by Sylvester Stallone. The action sequences are thoroughly over the top, the stories clichéd and oozing with stereotypes that in turn makes The Expendables 3 is a fun yet ultimately forgettable film.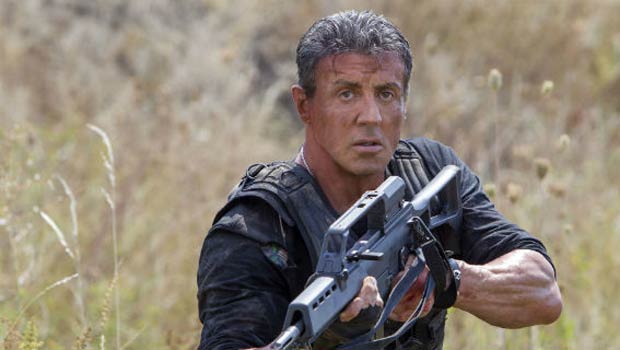 In this current story, the Expendables team are once again reunited by Barney (Sylvester Stallone) and his right hand man Christmas (Jason Statham) to lead an assault against one of the co-founders of this team named Conrad Stonebanks (Mel Gibson) who has become a nefarious arms dealer and is back from the "dead".
Stonebank wants revenge on his fellow co-founder Barney who has assembled his own army to take down the Expendables team which leads Barney to create the ultimate team to date. It's fast, it's funny and boasts some great one-liners that when the action commences, it's like being taken back to the 80's, especially with the amazing cast of former action hero stars.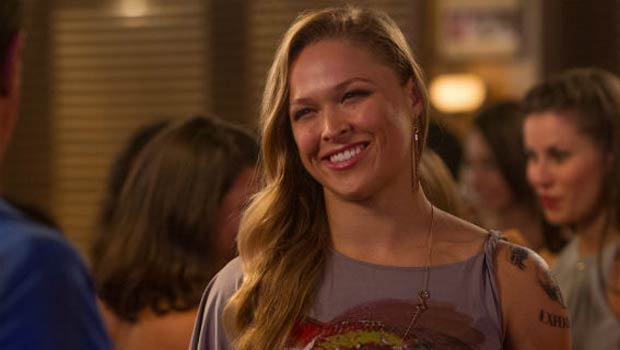 Also joining the usual suspects is Wesley Snipes, Mel Gibson, Harrison Ford, Kellan Lutz and Ronda Rousey who add to the Expendables mythology and really seem to be loving their characters, especially when they ham it up. Interestingly enough, all the actors seem to be having the time of their lives in this latest story.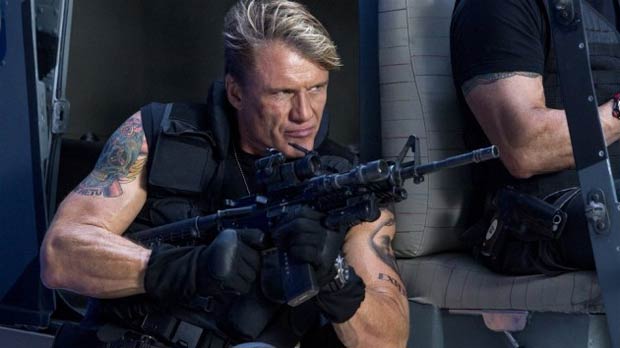 The story of Expendables 3 commences with Barney, Christmas, Gunner (Dophy Lundgren) and Toll Road (Randy Couture) heading out on a mission to rescue Doc (Wesley Snipes) who was one of the five original Expendables that has been imprisoned in a clandestine run prison.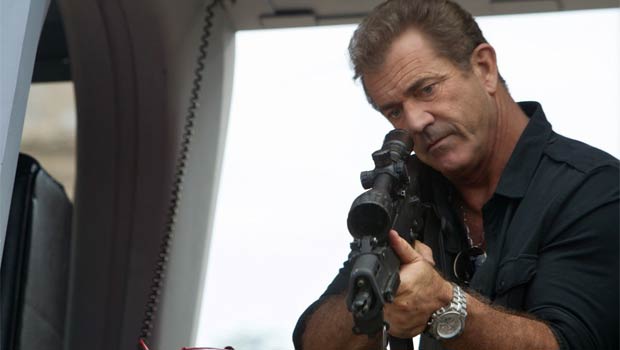 From his rescue, they head to Mogadishu where they meet Hale Caesar (Terry Crews) in an attempt to bring down a arms dealer who is actually Conrad Stonebanks that Barney believed he killed several years ago when he went rogue.
Unfortunately this mission goes south and the Expendables are forced to retreat and while they lick their wounds in the US, CIA operative Max Drummer (Harrison Ford) allows Barney to create the ultimate team that includes Bonaparte (Kelsey Grammer), Mars (Victor Ortiz), Thorn (Glen Powell), Luna (Ronda Rousey) and finally Smilee (Kellan Lutz) in an attempt to bring Conrad to justice with extreme prejudice if necessary.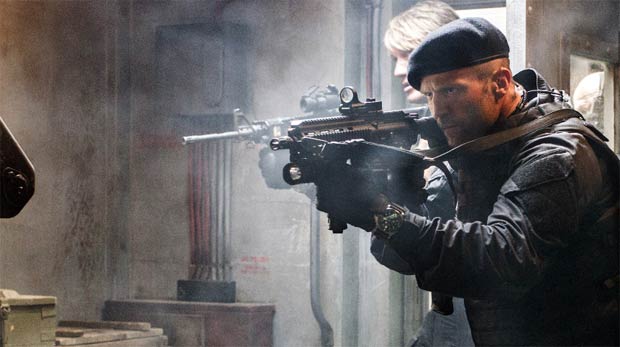 However with such a large cast, some of the original Expendables are given background roles but it's still great to see all those older action stars together, especially Schwarzenegger and Mel Gibson who plays the clichéd villain perfectly.
Needless to say, Australian director Patrick Hughes should be commended on directing such a large assemble of stars but at times, it feels that some of the more dominant personalities have taken over the script which is a shame. Nonetheless, the old school and over the top action is a joy to watch.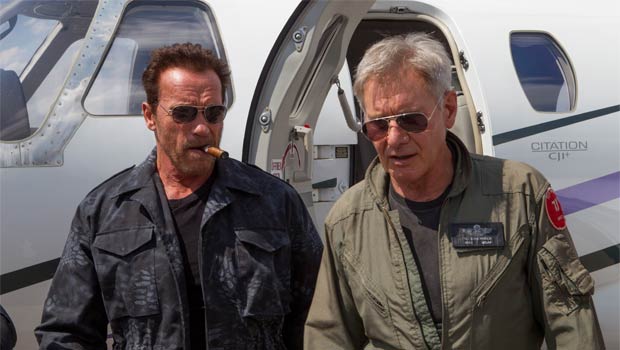 Video, Audio & Special Features
On Blu-ray, this is another first-class release from Roadshow with exceptional video and audio quality that successfully transform your humble TV into a movie-like experience. The release also boasts some great special features about how the film was made and some great interviews from all involved, not to mention a very amusing gag reel.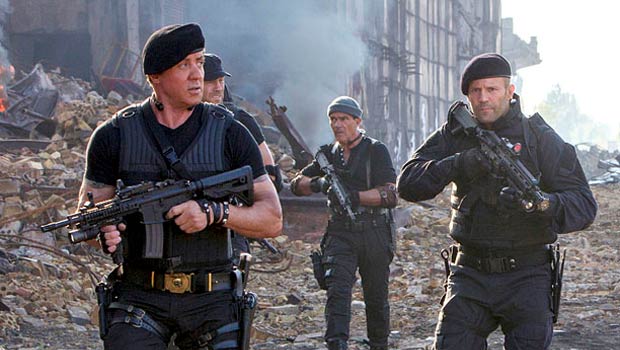 Special Features
The Making of The Expendables 3
New Blood: Stacked and Jacked
Into Battle: An Expendables 3 Video Diary
Action for Hire
Real Action Heroes: Scrapes not Capes
The Total Action Package
Gag Reel
Christmas Runs The Gauntlet Extended Scene
Final Thoughts?
The Expendables 3 is a fun movie filled with the greatest assortment of action stars from across the globe. Sure the story is clichéd and a little forgettable but seeing all these greats together is worth the price alone.