Games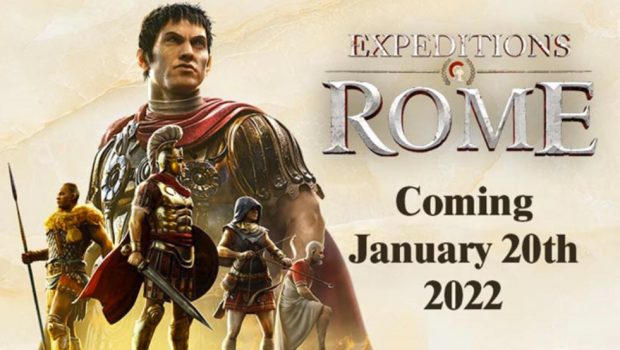 Published on December 8th, 2021 | by Adrian Gunning
Expeditions: Rome Wasn't Built In A Day, But It's Ready In January 2022
The fate of an empire lies in your hands! On January 20th, 2022 you can become the Legatus of a Roman legion and lead your troops through Greece, Egypt, and Gaul. You'll gain power and influence and your word will carry weight in the political affairs of Rome. Your decisions will change the life of your fellow companions, your soldiers, and even the destiny of whole nations.
This Classic RPG from the creators of the critically acclaimed Expeditions: Vikings will take you on a 40+ hour campaign across Europe and Northern Africa. You´ll have to fight intense turn-based battles, level up your alter ego as well as your companions, manage your legion, explore, loot, and craft – in short, everything, you'd expect from a Classic RPG.
Expeditions: Rome is set in an alternative historical setting. Ever heard of Gaius Julius Caesar? He wasn't that important. But you'll meet Cleopatra, Queen of Egypt – if you choose to put her on the throne, that is. And even the famous Roman politician Cicero can become your ally, as well as the ferocious Gallic chieftain Vercingetorix.
Expeditions Rome will launch on January 20th, 2022 on PC.
Watch the trailer on YouTube: https://youtu.be/JRo5VTmlmKQ