Blu-ray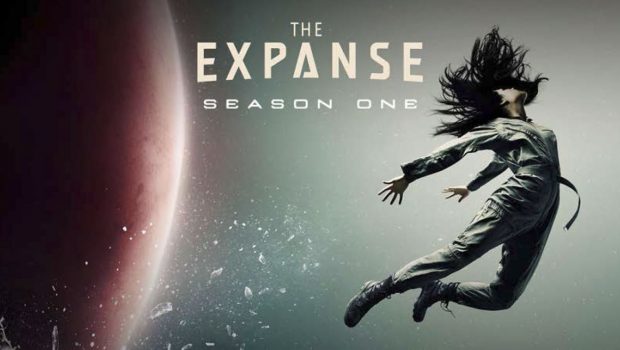 Published on October 10th, 2017 | by Admin
The Expanse premieres on DVD and Blu-ray in November
Tuesday, October 10, 2076 – Via Vision Entertainment is thrilled to announce that the Global TV smash hit THE EXPANSE is coming to DVD and Blu-ray in Australia on November 8.
From the writer of Iron Man and Children of Men, based on the bestselling science fiction series by Daniel Abraham and Ty Franck, "The Expanse," notes the Los Angeles Times, "with its many-volumed origins, has epic aims, the likes of which TV hasn't seen for a while." It maintains an 8.3 rating on IMDB with over 41,000 votes.
"The Expanse," according to Variety, "has totally changed the game for sci-fi on TV.
A hardened detective (Thomas Jane) and a rogue ship's captain (Steven Strait) are brought together to investigate the disappearance of a young woman. The case soon develops into a race across the galaxy to expose one of the greatest conspiracies in human history. Alongside Jane (The Punisher) and Strait (Magic City) other cast members include Dominique Tipper (Fantastic Beasts and Where to Find Them) and Nick E. Tarabay (Star Trek: Into Darkness).