Games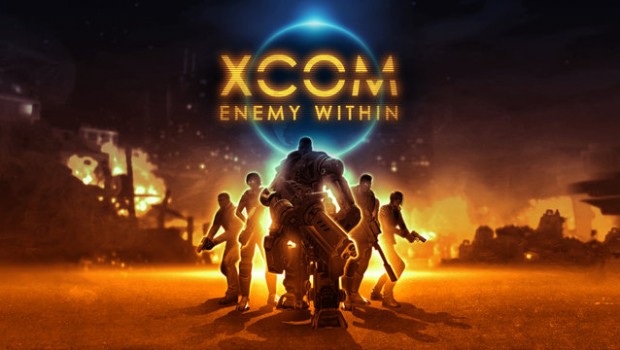 Published on November 14th, 2013 | by admin
Expand the XCOM Experience Today with XCOM®: Enemy Within
Expansion adds new maps, enemies, abilities, weapons, gameplay and more to the Game of the Year* strategy title 
Join the conversation on Twitter using the hash tag #XCOM
Sydney, Australia – November 14, 2013 – 2K and Firaxis Games announced today that XCOM®: Enemy Within, the expanded experience for the Game of the Year* award-winning strategy title, XCOM: Enemy Unknown, is available today in Australia and New Zealand for Windows PC, Xbox 360 games and entertainment system from Microsoft and PlayStation®3 computer entertainment system.
In XCOM: Enemy Within, players can modify their soldiers genetically to enhance their operatives' abilities or transform their soldiers into cybernetic warriors. These new abilities and units are imperative to combat two new aliens, the Mechtoid and the Seeker. In addition to new aliens, XCOM: Enemy Within adds a new threat known as EXALT, an underground human organization set on disrupting XCOM operations and taking control of Earth. XCOM: Enemy Within also includes an array of new maps, abilities, upgrades and weapons across both single player and multiplayer.
"XCOM: Enemy Within continues the tradition of robust expansion packs from Firaxis Games," said Christoph Hartmann, president of 2K. "With an incredible amount of new content, XCOM: Enemy Within is the definitive way to play last year's best strategy game."
"The number one thing our fans asked for after we released XCOM: Enemy Unknown was more maps," said Ananda Gupta, lead designer at Firaxis Games. "In XCOM: Enemy Within, we're giving players nearly 50% more maps in addition to a massive amount of other new content, providing nearly limitless replayability for XCOM commanders to enjoy."
Key features for XCOM: Enemy Within include:
New Soldier Abilities: Research a new alien technology to advance the capabilities of operatives:

Gene Mods: Construct the Genetics Lab to physically enhance operatives' abilities, including augmentations to the chest, brain, eyes, skin and legs;
MECs: Build the Cybernetics Lab to enable the construction of the new Mechanized Exoskeletal Cybersuit, or MEC. The new MEC Trooper class has specialized abilities and each suit can be upgraded with new weapons including the flamethrower, grenade launcher and more.

New Weapons and Equipment: Give operatives an extra tactical edge with new projects from the engineering team in the Foundry;
New Enemy Threats: Adopt new tactics to counter the threats from new enemies, including the Mechtoid, the Seeker and an organization known as EXALT, a group of humans sympathetic to the alien cause;
New Strategic Resource: A valuable new alien resource, known as Meld, has been discovered. Secure it on the battlefield and use it carefully back at base to unlock new research and upgrades;
New Tactical Challenges and Maps: Face new tactical challenges, on nearly 50% more maps;
New Story Elements: Recover a mysterious new weapon in Operation Progeny, investigate a terrifying threat in an abandoned fishing village, and defend the XCOM headquarters from alien attack in a series of new plot-driven missions; 
New Multiplayer Maps, Units and Abilities: Create custom squads from a wider array of options and dominate opponents in intense, one-on-one, turn-based matches;
New Second Wave Options: A number of new gameplay modifiers including the option to enable random soldier abilities means no XCOM squad need ever be the same again.
XCOM: Enemy Within vastly improves upon the experience of XCOM: Enemy Unknown with an incredible amount of new content. On PC**, XCOM: Enemy Within features additional content that can be enjoyed with previously purchased copies of XCOM: Enemy Unknown. XCOM: Enemy Within is available on Xbox 360 and PS3™ system as the XCOM: Enemy Within – Commander Edition** – a standalone pack that expands the XCOM: Enemy Unknown experience featuring the new XCOM: Enemy Within content and the add-on content that was previously released for XCOM: Enemy Unknown, including the Elite Soldier Pack and Slingshot Content Pack.
XCOM: Enemy Within is rated MA15+ in Australia and R13 in New Zealand and is available today. XCOM: Enemy Within is available for Windows PC for MSRP$49.95, and is available for Xbox 360 and PS3™ system for MSRP$69.95 as the XCOM: Enemy Within – Commander Edition. For more information on XCOM: Enemy Within, become a fan on Facebook, follow 2K on Twitter and visit the official web site at http://www.xcom.com.