Hardware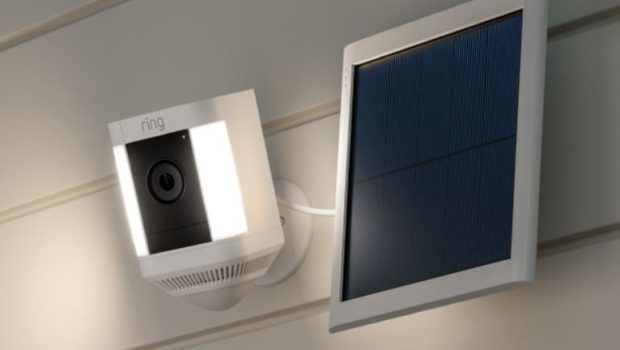 Published on September 30th, 2022 | by Adrian Gunning
Exciting updates for Ring: 2022 Spotlight range announced!
At this year's annual Amazon event, Ring announced a variety of new devices and services including:
Spotlight Cam Pro | An all-new pro-tier security camera in Ring's radar-powered lineup.  Customers can see exactly what they need with advanced features including 3D Motion Detection, Colour Pre-Roll, and Bird's Eye View – an aerial map view at motion events in front of your doorbell. Spotlight Cam Pro will also include loud siren and Audio+, so people can hear noises their Spotlight Cam Pro catches clearly. Spotlight Cam Pro will be available for pre-order with Battery and Plug-In options for $329 and Spotlight Cam Pro Solar for $359
Spotlight Cam Plus | This next generation Spotlight Cam builds upon existing features like ​​Two-Way Talk, Colour Night Vision, Live View, and a security siren – with a new, sleek look. It will be rolled out with several power modes, including Solar, Battery and Plug-In. Spotlight Cam Plus will be available for pre-order starting at $289 
For more information or to pre-order, click on the links below.
Spotlight Cam Plus
https://www.ring.com/au/en/products/spotlight-cam-plus-battery
https://www.ring.com/au/en/products/spotlight-cam-plus-plug-in
https://www.ring.com/au/en/products/spotlight-cam-plus-solar
Spotlight Cam Pro
https://www.ring.com/au/en/products/spotlight-cam-pro-battery
https://www.ring.com/au/en/products/spotlight-cam-pro-plug-in
https://www.ring.com/au/en/products/spotlight-cam-pro-solar